For all Waterford players, the Sunday before Christmas last year won't be remembered with any great deal of fondness. Tadhg de Búrca has greater reason than any to consign that December afternoon to history.
The Déise were no match for Limerick on the day, with John Kiely's side powering to victory, their second Liam MacCarthy in three years.
It was an 11-point defeat, but for Waterford's centre-back, it was a more significant setback than simply a final loss.
Just 20 minutes had elapsed when he hit the turf, clutching his right knee. For the second time in 15 months, he had ruptured his cruciate knee ligament and even as he lay prone on the Croke Park sod, the Clashmore-Kinsalebeg man knew exactly what had happened.
"I knew straight away it was the cruciate again, I heard the pop," he told RTÉ Sport, speaking at an event to mark the PwC All Stars 50th anniversary.
"I was weak after it. There weren't great thoughts going through the head, knowing you are going through that nine-month process again, even longer.
"We weren't going too well in the match either. Limerick were always those few points ahead in the game. That made it worse again."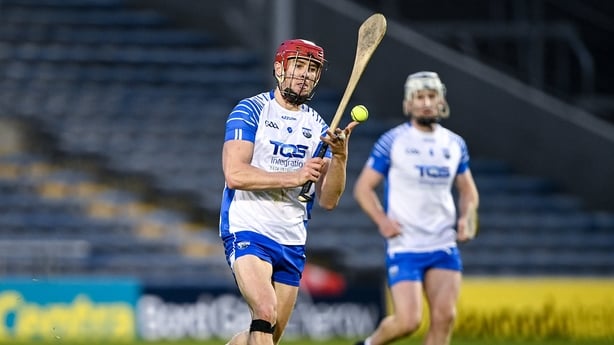 The injury is slightly different in nature this time around - "the first (cruciate) they took a graph from my patellar tendon, this time it is more the hamstring" - and he is now more than five months into the rehabbing.
It may only be in straight lines, but starting back jogging last week was another step along the journey.
The 26-year-old has become a hugely influential figure for Waterford since making his senior debut in 2014, specialising in a role around the half-back line, both protecting his full-back line and starting Déise attacks.
It's all about luck really, isn't it? Some players get away with it
The condensed season means it is easier in some way to rule out a championship return, with all energies now stored into getting back on the pitch for club action later in the year.
Some observers have suggested that the lack of lead-in time last year impacted player welfare and increased the possibility of injury, de Búrca doesn't feel it played a part in his own set-back.
"It's all about luck really, isn't it? Some players get away with it, then some players, the week before championship, they get an injury that sets them back for two or three weeks and that's tough going. It depends if your luck is in or not.
"Every player wants to be playing games as regularly as you can, you just don't want to be picking up niggly injuries."
Now in a watching brief for Waterford, he was impressed as his team-mates claimed second place in Division 1A behind Galway.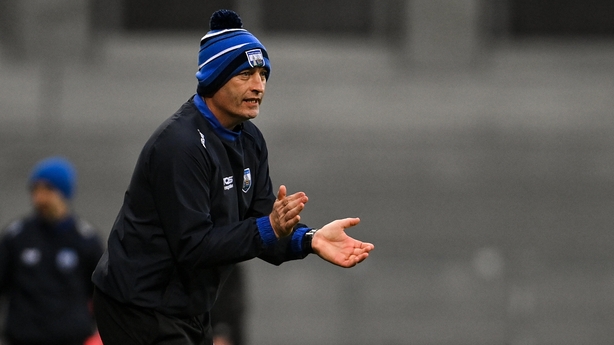 Does it bode well for another good championship under Liam Cahill?
"It's definitely hard to tell with the league games this year. It's hard to know what stage any team is at but knowing Liam and Mikey Bevans and the lads, they'll definitely be kicking on this year.
"They won't be resting on their laurels at all from last year. I know they've trained hard and they definitely will be very much prepared for the championship ahead and hopefully all goes well for them."