A decade of commuting from London to play both codes for club and county has come to an end for Cahir Healy who will now focus his attention on GAA in the English capital.
The primary-school teacher has been based across the water for 10 years, but has remained an integral part of the Portloaise hurlers and footballers, while also featuring in both codes at inter-county level.
Healy has amassed a dozen county football titles along with one in hurling in a decorated club career. An All-Ireland minor football winner in 2003, he added a couple of Leinster U-21 titles before playing both codes at senior level.
In 2019 he returned to the football panel under John Sugrue but ruptured his ACL, while in 2020 he again committed to another year, but a knee injury put paid to any involvement under Mike Quirke.
Healy will tog out for the St Brendan's club in London, if and when GAA is given the green light to continue.
Last year was always going to be his last travelling back and forth, but even though the pandemic meant it didn't go according to plan, he bows out with no regrets.
"The plan was to go travelling in 2020 and then finish with club and county," he told 2fm's Game On.
"I didn't get to finish out the season with any of them. I played with the club in the summer, but once I was back teaching in September I didn't play the last few games with the club. That was quite disappointing.
"It was out of my control, but it's not something I'm beating myself up over."
Healy, who lined out at centre-back in the 2005 All-Ireland club final defeat to Ballina aged 18, says the passing of time, along with recent injury setbacks, changed the dynamic of the group.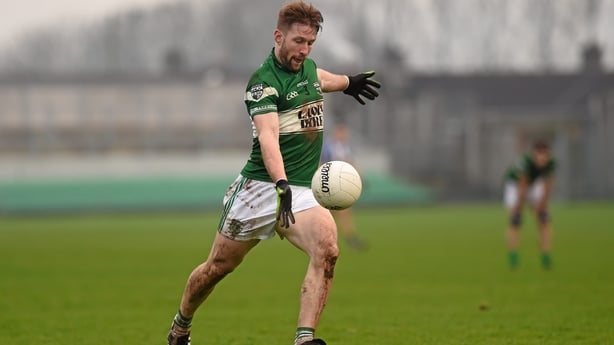 "Near the end, I started to feel like I wasn't contributing anymore. I had a few knee injuries the past few seasons so I was missing games and training. I wasn't around.
"I was 10 years at it this year. Because there were so many younger lads coming on, they wouldn't have known me before I went to London. For the first five or six years, I still felt very much part of it. The guys my own age were still playing.
Near the end though, I did feel like I wasn't contributing
"Most of my friends I grew up with playing were still on the team, so when I came how, I didn't feel like a stranger.
"Near the end though, I did feel like I wasn't contributing. In the end, it wasn't the same."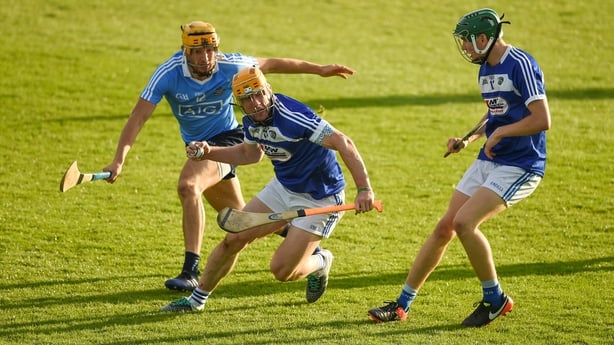 Less time in the airports will be a welcome change, but Healy has no intentions of putting the feet up. He will play both codes with the club, and if he gets the call from London, he is only too willing to commit.
"I'm looking forward to training with the team I'm playing with. I missed that a lot with Portlaoise and Laois, being around my team-mates during the week.
"If either of the London county teams wanted me, I'll certainly play with them if they call. With regards to training, it will remain the same. It's the travelling at the weekend.
"It will be nice to relax after work on a Friday and not rush to the airport."