Cork 2-29 Limerick 0-21
(After extra-time)
Colin O'Brien landed three sideline cuts in extra-time which Joe Canning would have been proud of as Cork pulled away to book a place in the Munster U-20 final with a 2-29 to 0-21 win at LIT Gaelic Grounds.
Cork looked set to advance but three frees from Limerick corner-forward Aidan O'Connor in injury-time forced the game into extra-time.
Cork led by 1-07 to 0-04 at the interval after an opening half where both sides failed to make the most of the chances they created.
Cork raced into a four points lead after ten minutes thanks to a couple of points from Brian Roche and frees from Alan Connolly and Tommy O'Connell.
Limerick, with senior panel members Jason Gillane, Brian O'Grady, Mark Quinlan and Josh Considine on board, eventually settled and Dylan O'Shea finally got them off the mark with a free from 50 metres after 14 minutes after Cathal Downes had been denied a goal chance.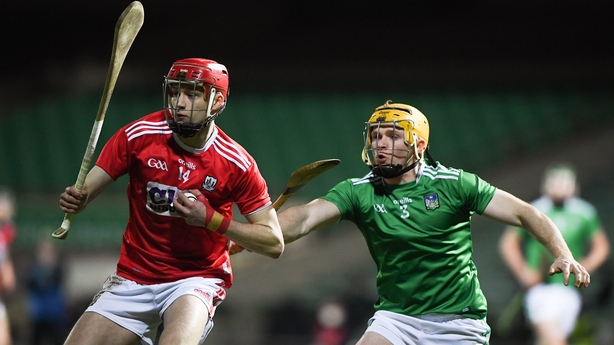 Cathal O'Neill followed with a point and then O'Shea finished a good passing movement with another to cut the gap to a point after 18 minutes.
Cork then struck a telling blow when Shane Barrett blasted low to the net after a neat pass from Alan Connolly, but O'Connor hit back with a pointed free for Limerick.
Cork finished the opening half strongly with Connolly, O'Connell and Daire Connery to lead by six at the interval.
Limerick got on top after the restart and Bryan Nix, Considine, O'Neill and Cormac Ryan struck points to cut the gap to two points inside five minutes.Barrett settled Cork with a good point from the left but Ryan cancelled this with his second long range free of the half.
Connery and sub Brian Hayes, who had just come on, pushed the Rebels four clear after 45 minutes before another free from O'Connor left a goal between them going into the second water break.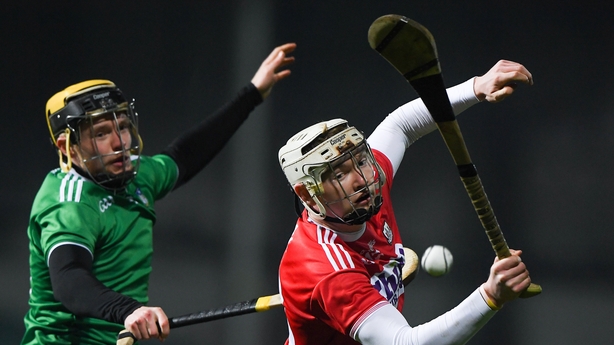 Limerick got the gap down to a point thanks to efforts from Mark McCarthy and Ryan before another point from Barrett left Cork lead by 1-11 to 0-12 with nine minutes left.
O'Neill again cut the gap to the minimum but Cork opened up a four points lead thanks to two superb points from Connolly and one from Shane O'Regan.
O'Connor gave Limerick hope with a pointed free to leave a goal between the sides with four minutes remaining, and the Ballybrown cut the margin to two in the first of three minutes of added time.
He also opted for a point from 20 metre free on the left and it proved a good decision as they got a chance to equalise in the final minute of injury-time when Colin Coughlan was fouled and O'Connor pushed the game to extra-time from 50 metres.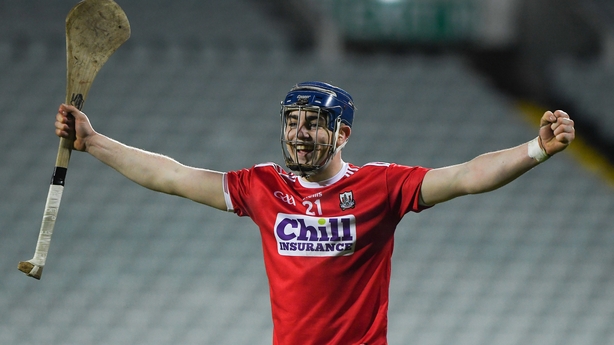 Cork led by 1-22 to 0-19 at the interval in extra-time thanks to O'Brien's three sidelines and two efforts from Hayes, with Limerick's problems exacerbated when senior panelist Quinlan limped off.
Cork continued to hold an edge in the second period of extra-time with O'Brien adding two more points from play as they cantered home in the end with sub Hayes shooting a late goal to bring his haul 1-4.
Cork: Eoin Davis; Conor O'Callaghan (c), Eoin Roche, Aaron Walsh Barry; Daire Connery (0-04, 0-04f), Ciaran Joyce, Dáire O'Leary; Sam Quirke, Tommy O'Connell (0-02, 0-01f); Eoin Carey, Sean Twomey, Brian Roche (0-02); Shane Barrett (1-03), Alan Connolly (0-06, 0-04f), Jack Cahalane.
Subs: Brian O'Sullivan (0-01, 0-01f) for Twomey (h-t), Brian Hayes (1-04) for Carey (44), Padraig Power for Cahalane (47), Darragh Flynn for O'Connell (48), Shane O'Regan (0-02) for Quirke (52), Colin O'Brien (0-05, 0-03sl) for B Roche (60), Cormac O'Brien for Joyce (78).
Limerick: Jason Gillane; Ben Herlihy, Brian O'Grady, Jimmy Quilty; Mark Quinlan, Cormac Ryan (0-03, 0-03f), Colin Coughlan; Kevin Bonnar, Josh Considine (0-01); Cathal Downes, Dylan O'Shea (0-02, 0-01f), Jack Ryan (c); Bryan Nix (0-01), Cathal O'Neill (0-05), Aidan O'Connor (0-08, 0-07f).
Subs: Michael Keane for Bonnar (h-t), Mark McCarthy (0-01) for O'Shea (47), Sean Long for J Ryan (47), Danny O'Leary for Downes (51), Calvin Carroll for Considine (60), J Considine for Quinlan (70), Bob Purcell for Nix (70), Jack Nicholas for O'Connor (75), Fenton Denny for O'Callaghan (80).
Referee: Rory McGann (Clare).