Waterford staged a second-half revival for the ages at Headquarters. For what it's worth, here's how it looked from where we were sitting.
Kilkenny
Eoin Murphy 5/10
Began to mix his puckouts early on after Waterford had found some initial success stealing his longer restarts. Two sloppy turnovers in the second half could have cost his side more than just the single point they did.
Conor Delaney 6/10
Saved an almost certain Waterford goal in first half. Like his partners in the full-back line, could do little to quell the Déise onslaught in that ferocious third quarter.
Huw Lawlor 6/10
Tidy as ever in the first half. Followed Austin Gleeson out the field in the second period, only for the Waterford ace to catch fire.
Tommy Walsh 6/10
Minimum fuss at corner-back and used the ball well when in possession.
Padraig Walsh 6/10
Hurled well for the most part. Again, could do little to turn back the tide once Waterford got on top.
Cillian Buckley 8/10
Played as close to the perfect half of centre-back play in the opening half. Standards didn't drop after the break either, but he couldn't put out every fire in the Kilkenny backline.
Paddy Deegan 7/10
A professional - and clever - foul just before the break stopped Calum Lyons getting in on goal. A Kilkenny back doing Kilkenny back things. Picked off a lovely score late on.
Conor Browne 7/10
Was part of that middle diamond that overran Waterford in the first half and hurled as much ball as anyone.
Conor Fogarty 7/10
Alongside Browne, covered the ground and stood toe to toe with Jamie Barron and (eventually) Neil Montgomery on the opposite side of the ball.
John Donnelly 7/10
Pocketed a couple of scores and went at it hammer and tongs with Kevin Moran all evening.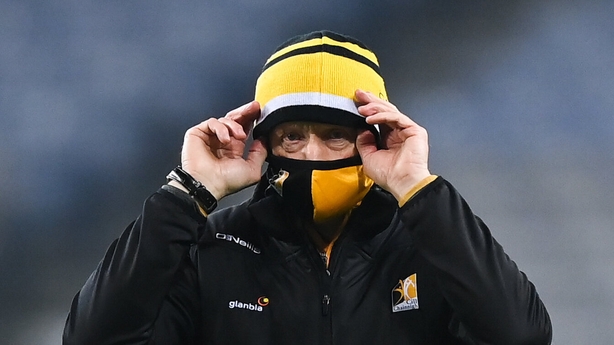 TJ Reid 9/10
If Buckley's first half was quintessential centre-back play, Reid's opening 35 minutes almost reached No 11 Nirvana. As close to perfection as it gets for the centre-forward. "He's been doing whatever he wants out there," reckoned Jackie Tyrell at half-time. It certainly seemed that way for the Ballyhale man, 12 days after his 33rd birthday.
Martin Keoghan 6/10
Managed to grab a goal and a point in the quietest manner possible. Alert to the rebound after Richie Hogan saw his shot saved by Stephen O'Keeffe. Replaced early in second half.
Billy Ryan 6/10
Worked off Hogan in the full-forward line, drew a foul or two for Reid and made way for captain Fennelly in the 49th minute.
Richie Hogan 6/10
The RTÉ outdoor-studio panel raved about his movement at half-time and it was that shrewdness that allowed him in for the chance that eventually led to Keoghan's goal. Quieter after the break and was replaced by Brassil.
Eoin Cody 6/10
Like Ryan, was a foil to Hogan in the corner and nabbed a pair of points along the way.
Subs
Walter Walsh 5/10: Cody turned to the big Tullogher-Rosbercon man early in the second half to replace the quietly effective Mossy Keoghan.
Colin Fennelly 5/10: Captain Fennelly came in for Ryan in the 49th minute. By that time, the Déise were having a field day and the captain could do little to rearrange the deckchairs.
Niall Brassil 5/10: Came in instead of Hogan and almost immediately scrambled a goal. Made little impact otherwise.
Alan Murphy 5/10: Replaced Browne as a temporary blood sub and later as a permanent change. Again, the game was in Waterford's hands at this stage.
Ger Aylward 5/10: Came in late and fired his only chance badly wide at a time when Kilkenny really needed something - anything.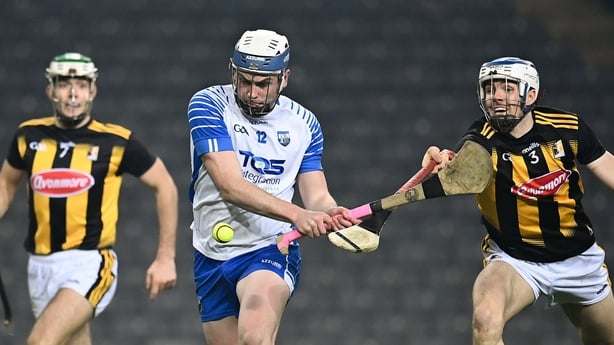 Waterford
Stephen O'Keeffe 7/10
Made a brave one-on-one save from Hogan in first half - only for Keoghan to drive home the rebound. Mixed up his puckouts effectively after Kilkenny showed appetite for his longer restarts early in the game.
Ian Kenny 5/10
Struggled - as all his backline did - to get a hand on any Kilkenny attacker in that opening half. Reasserted after the break.
Conor Prunty 6/10
Lost Hogan for the first goal but the skipper kept the Cats' veteran under wraps after the break.
Shane McNulty 8/10
Wore two different jerseys and many hats. Flung himself into his defensive duties and then strode forward for a mammoth point during that storming Waterford third quarter.
Calum Lyons 7/10
One of the paciest in a pacy team. When the field opened up in front of him, Lyons was at his most dangerous. Wore Mossy Keoghan out.
Tadhg De Búrca 6/10
Had the misfortune of occupying the same general space as TJ. Made a bit of a slip for Reid's goal. Hurled more ball in the second half. Presumably stayed in and watched the Toy Show last night as, like dear ol' Tubridy, was caught on microphone turning the air blue after shipping a heavy tackle early in the second half.
Kevin Moran 7/10
His tussle with Donnelly was one of the best of the game. Ran himself into the ground and was replaced on the hour mark.
Jamie Barron 8/10
The Déise engine room. Physicality, aerial ability, heart and a scoring touch when the chance came. Big game for the midfielder.
Jake Dillon 4/10
Might be worried about his All-Ireland spot after being called ashore at the first water break. His replacement, Neil Montgomery, excelled in the second period.
Jack Fagan 8/10
The Meathman dropped deep and fielded some fantastic ball - not least a wonderful fetch in the lead-up to Bennett's crucial goal.
Kieran Bennett 5/10
Struggled to make any hay while Cillian Buckley shone. Called ashore after 49 minutes and perhaps lucky to last that long.
Stephen Bennett 9.5/10
It was going to take a superhuman performance to upstage TJ Reid. The Ballysaggart baller managed that - and then some. Kept Waterford hopes alive in a first half where they barely kept their heads above water. But once his second-half goal rattled the net, the Déise were on the road - and Bennett was manning the driver's seat.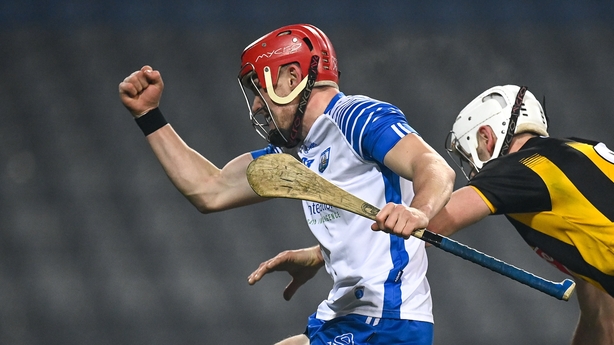 Dessie Hutchinson 7/10
"Brian Cody has won 16 and drawn one of his 19 All-Ireland semi-finals. He hasn't lost one since 2005 - when Dessie Hutchinson was eight," Frank Roche told us in this morning's Irish Independent... The former Brighton soccer player is 23 now. And Cody lost this one.
Austin Gleeson 8/10
It's hard to reconcile Gleeson's prowess in the second half with his sloppy, frustrating display in the first. Nicky English tried to will him out of his slumber in the opening exchanges from the commentary booth - "He needs to turn it on. His team needs him." After the break, Gleeson remembered who he was.
Jack Prendergast 7/10
Another example of the blistering pace this Waterford side possesses. Like wing-back Lyons, had Kilkenny in a panic anytime he stretched his legs. Kept the scoreboard bothered for an hour by which time he had earned his rest. Replaced.
Subs
Neil Montgomery 7/10: Was brought in early for Dillon as Kilkenny had the run of the middle third. Did a fine job and notched a pair of scores.
Daragh Lyons 7/10: Replaced the ineffective Kieran Bennett in the 49th minute and buried the Déise's second goal - the match winner, essentially.
Iarlath Daly 6/10: Came on for the final 10 and helped himself to a point.
Conor Gleeson 5/10: Like Daly, provided some fresh legs to help Waterford see this one out.
Patrick Curran: Not rating, replaced Fagan in the 68th minute.