It's been a year like no other, a year we won't forget. The coronavirus has upended so much of our lives and as we approach the darker the hope is that we can keep Covid-19 numbers repressed to make living alongside it a lot easier.
Today's announcement that limited crowds of people will be allowed attend sporting events where the capacity of a stadium is at least 5,000 will be largely welcomed.
Large stadiums will see specific guidance developed with the relevant bodies using the facilities, taking account of size and different conditions of the venues.
For Kilkenny goalkeeper Eoin Murphy, the prospect of playing in front of fans is somewhat of a boost. This weekend, he will line out for his club Glenmore in the Kilkenny intermediate semi-final against Lisdowney.
No doubt, he will be hoping to reach a decider before returning to the inter-county scene and preparing for a Leinster semi-final against Dublin or Laois on the Halloween weekend.
Speaking at a media event where he represented the GPA in their partnership with Avenmore Protein Gold, the 30-year-old is glad to be back playing for his club, where this season he has been deployed at centre-back.
"It was discussed at the start of the year but overall I'm delighted I got a clear run of games at it so you can get used to the position," he said. 
"I've just found in the last couple of years the fact that you'd be with the inter-county for a large block of time, you could be 10 or 12 weeks at a time before you are released back to the club.
"It took me a week or two to get up to speed to play out the field. It is a bit different to the last couple of years when I was in the forwards. I'll take whatever is coming now at this stage."
We have been drawn against @LisdowneyGAA in the semi final of the @michaellyngmtrs Hyundai Intermediate Hurling Championship #uptheglen https://t.co/5EzbE47Epo

— Glenmore GAA Club (@GlenmoreGAA) September 6, 2020
On the news that crowds will be permitted to return to venues, Murphy's referenced his mother's busy schedule across weekends.
"Normally, at this time of the year, my mother would structure her whole weekend around the games. You wouldn't see her at home. She'd go to three games on Saturday and that's her whole weekend.
"She was finding it quite hard but that's not just my own mother - thousands of people across the country were in the exact same boat. From a social aspect, it's great the people will now get out and see the games.
"Of course you have to put it into context with what has been going on. We'll have to be careful about who we're mixing with outside in the community and then be careful when we do go to training and games.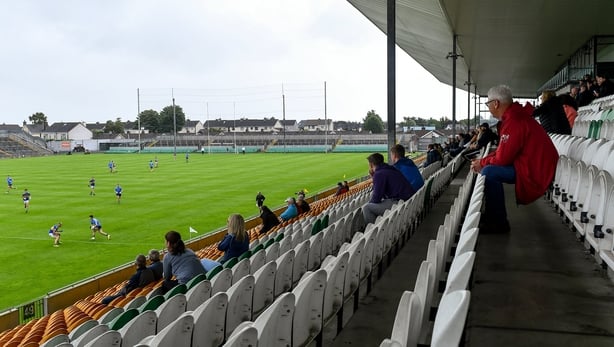 "You have to be very careful who you're mixing with outside. That you're potentially not bringing anything into the camp. But the biggest fear is bringing something home.
"My own parents at home are in the vulnerable category, so from my point of view, as soon as you saw it start, I wasn't home for nine or 10 weeks. 
"I just think if we can be leaders in our own community, hopefully people will follow suit and that will keep the numbers down somewhat. I know that's wishful thinking as well but hopefully that can happen."
Kilkenny, of course is a hotbed of hurling. The club scene is now more competitive as ever, according to Murphy.
"To be fair I think the last couple of years, apart from the top four teams in senior, there is very little between a lot of the top intermediate teams and that group in senior. It is swinging the other way too because junior is getting quite competitive.
"If things don't go your way in any given year you will find yourself sucked into that relegation battle.
"The way the club championship is structured this year, with the games coming around thick and fast, winning and keeping the momentum going leaves you in a very good place.
"Games are falling in on top of each other and lads have that momentum."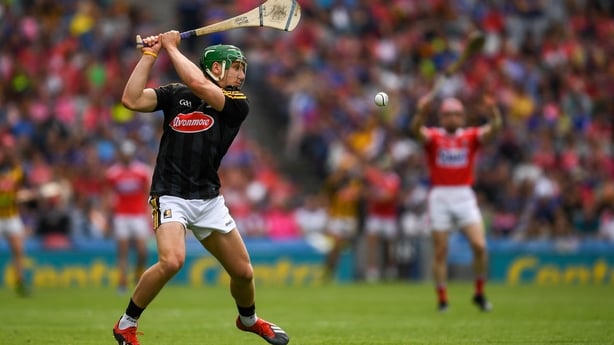 It would seem that we are heading towards a split season to cater for club and inter-county.
On how that would work, the four-time Liam MacCarthy winner added: "It would be my preference to run the club championship first. It would have to monitored properly in that if you have a competition that finishes in May there is the chance of the training ban being broken when it comes to county.
"It's not having a dig at anybody but that can't be the way. 
"But if you could give us (clubs) the better half of the summer, I think it would work better, to be honest. You know the quality of playing surfaces that you're playing at inter-county level, likes of Nowlan Park, Semple Stadium, it's not going to make too much of a difference to them anyway.
"I think it would work better if club scene was first.
"Having your All-Irelands in the month of November/December won't be a traditional first and third Sunday of September thing. Things change.
"The group stages in Leinster and Munster in hurling and the Supers 8s in football have worked well and look set to continue in some form going forward, irrespective of what time of the year they are played."