Down hurling manager Ronan Sheehan believes that the time is right to draw up a blueprint for a 'Team Ulster' hurling side that could one day compete in the Liam MacCarthy Cup.
Sheehan says the programme should be first implemented at underage level and then brought through the ranks.
And he accepts the regional side may have to play without Antrim who are steadily rejuvenating, on and off the field, and who looked well set to earn promotion from Division 2A when the Covid-19 restrictions hit.
"By all means approach Antrim and leave the door open for them, but they may decide it is of no interest to them," Sheehan says. "They are working hard on the Gaelfast project and link up well with Club Aontrama, so they may have no interest in this.
"But that doesn't mean Team Ulster couldn't be formed anyway."
Sheehan is clear in his vision. Apart from Antrim, the other Ulster counties are scattered across Divisions 2B, 3A and 3B.
In 1989, the Antrim hurlers contested an All-Ireland final, having been extremely competitive in the years leading up to that. Down also made a real impression for a few seasons. They ran Cork close in the 1992 All-Ireland semi-final and defeated Kilkenny in the following year's League.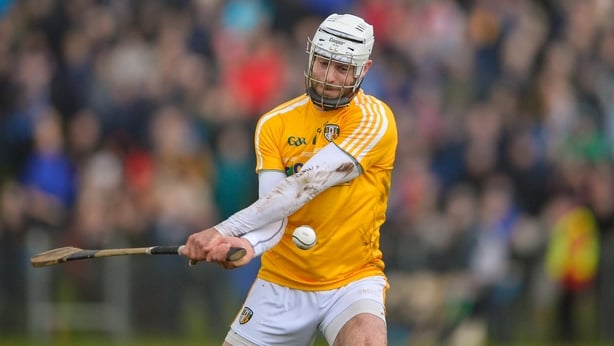 But the fate of both teams, Derry and other Ulster counties has dipped dramatically in recent times.
The province's hurling championship has not been played in three years.
Some coaches and administrators have already poured cold water on the concept of an Ulster side representing the province in the Liam MacCarthy Cup.
One reason given is that there is too much pride in the hurling communities of Down, Derry, Antrim and others for them to come together as a collective.
Geographically, the logistics of players from one end of Ulster driving to another for training would also make cohesion very difficult. There would be cost implications attached too.
But Sheehan says that, at ground level, there is a growing appetite for the system to be at least tried.
"Firstly, the Ulster counties would still compete in the Meaghar, Rackard and Ring cups as usual," he says.
"But once those competitions end, and they finish up very early in the season, I don't see why a Team Ulster could not compete in a preliminary All-Ireland quarter-final or a play-off, for example. Maybe even one day in the Leinster Championship proper.
"The approach has to be to trial this system at underage level.
"There are distinct levels of hurling within Ulster, probably three tiers, but competitions like the Celtic Challenge Under-17 series have helped Ulster teams' level off.
"Individually, when we send counties like Down and Antrim to play in Leinster at minor level, we haven't set the world alight, but we have some serious players elsewhere in this province. They are not getting to play at the level they deserve with their counties and because of that they focus more on their clubs.
"As a provincial side coming together, though, we could achieve so much more. This lockdown offers a period of reflection for all of us and I am calling for a template to be drawn up by administrators in conjunction with interested counties - one that looks at putting an Ulster side in the Leinster Championship at under and under-20 level. And let us see what we can learn along the journey."
Sheehan says the geographical factor cannot be used as an excuse anymore.
"Young footballers in Ulster are already getting into their cars three times and week, leaving universities and driving hours to go home for collective training with their own counties," he says.
"So, how can it be used as an excuse to stop an Ulster hurling team coming together?
"Putting a session on in Cookstown would mean that very few lads would have to travel more than one hour to get to train.
"Can we get past the logistics of this? Yes, we can."
Conceding that only Antrim have any real shot at the Liam MacCarthy Cup in the coming years, Sheehan says that quality players from other counties have to be looked out for.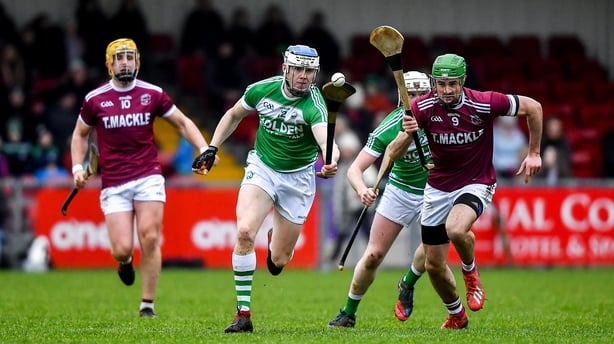 One of the reasons that momentum is growing for a representative side is the atmosphere and excitement that was seen in Newry in January when Slaughtneil played Ballyhale Shamrocks in the All-Ireland club semi-final.
"The game itself was a thriller," Sheehan says.
"But out the back of the main pitch we had 100 kids playing hurling from Slaughtneill and Newry in mini-blitzes. The excitement all day was massive and then Slaughtneill went and put it up to one of the greatest teams of all time.
"Take Chrissy McKeigue and Brendan Rodgers, two of the best hurlers you can see anywhere. They want to play at the highest level. Realistically, the only hope of that is getting back to the club semi-finals next season.
"All of the really good players want to test themselves at the top. They want the opportunity to prove they are as good as anyone else. To play in front of cameras at Croke Park in the summer.
"Individually, many counties are not at the level to help players like those but put us all together and see what happens."
Off the top of his head, Sheehan name-checks quality hurlers across the province like McKeigue, Rogers, John McManus, Conor Woods, Declan Coulter, Damien Casey, Cathal Carvill and Ryan Gaffney.
"I would also say we would get guys who have recently retired from inter-county to consider coming back to play for a team like this," he adds.
"I am calling for this to be trialled at underage level, see if it works. Move it to under-20 if it does. Learn the pitfalls along the way and address them.
"See if it works.
"Regarding Antrim's participation, make the approach to them and if they want to stand on their own two feet, fine.
"But I would say that a rising tide lifts all boats and who is to say we couldn't start this concept with a Rest of Ulster team playing Antrim in the provincial final. It would at least get the Ulster hurling final back."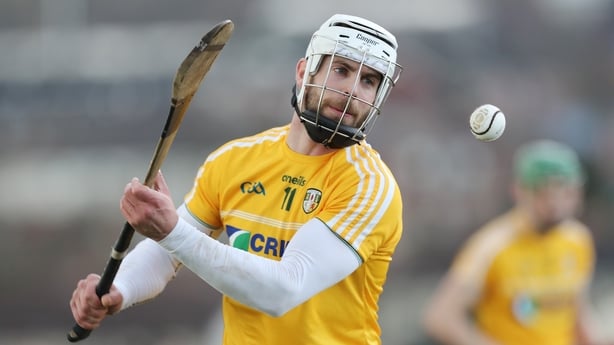 In 2012, Mickey McCullough, a hurling fanatic who has worked as a Games Development Administrator and coached the Meath and Dublin hurlers in recent times, managed a combined Ulster Schools side in the Hogan Cup.
Trials and training sessions were held in Queen's University and 12 Antrim players, 11 from Down, two apiece from Derry and Armagh and one from Tyrone made the cut.
In challenge games they beat St Peter's College, Wexford, by 16 points and lost by a point to the Kilkenny minors.
In the championship proper the combined team lost to Mercy College, Galway, 2-12 to 1-14 after an injury-time Jason Flynn penalty.
Sheehan is confident the system can work, if given a chance at inter-county level.
"We're not dreaming," he says. "There are people against it but loads for it. Give it a chance, see how we go at underage and then make a judgement," he says. "But do all you can to give top hurlers up here the chance to play at the highest level."