It may have seemed an unusual choice to some, but utilising a man who honed his career in defence as a forwards coach is the Davy Fitzgerald approach.
Like all GAA coaches, Brendan Bugler is having to settle for doing what he can do remotely, but the Clareman says he is enjoying linking up once again with his former manager at Wexford.
It's been two and half years since the Whitegate man hung up his inter-county boots in what was a decorated career with the Banner. Having made his debut in 2007, the pinnacle would arrive in 2013 when Clare landed Liam MacCarthy in an absorbing championship.
A commanding presence in the half-back line, Bugler was a model of consistency throughout his career and his haul of two All Stars is only bettered by three Clare defenders: Brian Lohan (4), Anthony Daly and Seánie McMahon (both 3).
Having cut his coaching teeth at secondary level, he was happy to take Fitzgerald up on the offer of a role with Wexford ahead of the 2020 campaign.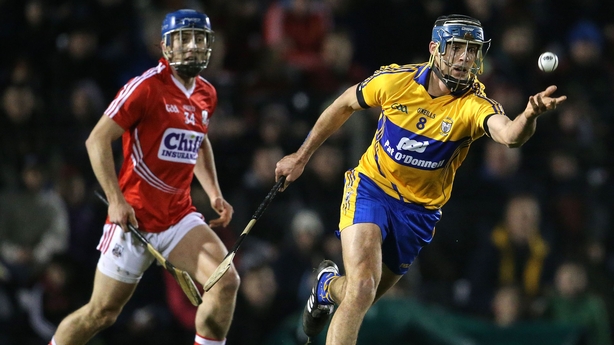 "It [inter-county] became such an obsession for those 11 years. I was looking, especially in my final year before retirement, for what I could do to replace that," he told 2fm's Game On.
"I have really enjoyed it."
Key to the move was the level of trust built up between the two men in their time with Clare. Their playing careers only briefly overlapped, but Fitzgerald's time as Banner boss coincided with arguably some of Bugler's best days in the saffron and blue.
"I first got to know him properly in 2011. I would have viewed him as my commander. I think he viewed me as one of his trusty lieutenants.
"We had a strong relationship and an understanding that was built on huge respect for each other.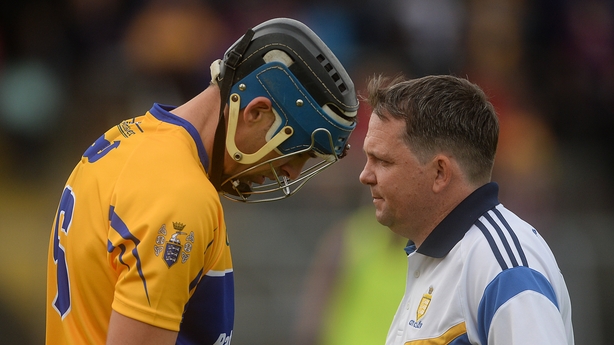 "He has been a huge influence on me."
Interestingly, Bugler's role is concentrated more on the attacking play of the reigning Leinster champions than anything in defence.
"Davy was looking at it from a defenders' point of view. What would I have hated being a defender? That's what I relate to the forwards.
"I'd like to think if I was reviewing a game, if I was picking out certain plays, I think Davy would pick out the same ones. We think along the same lines in forward play."
For the moment, however, there is no return to action in sight. The GAA says it will be July "at the earliest" before the Championship could possibly start, but that the Association will take it's cue from the government.
Bugler is sceptical of that particular time-frame, and admits it is difficult for players to maintain their fitness programmes in isolation. However, he says those maintaining focus will reap the benefit on the otjher side.
The guys that are extremely disciplined, they are the ones that are going to excel if this kicks off in July
"From a coach's point of view it is very hard. You are relying on and trusting lads that they are doing stuff in the backgarden, or up against the wall and keeping the eye in, the touch in.
"I think there can be serious gains made in relation to the physical aspect
"What you are going to find is the guys that are extremely disciplined, they are the ones that are going to excel if this kicks off in July."