Clare have been shedding their old skin.
When you analyse what Brian Lohan has done with his team since being appointed as manager on Halloween night, it's clear he wanted to go in a fresh direction.
In some ways, circumstances have dictated finding new ways to make the Banner relevant. When Peter Duggan packed up his stick and ball to go travelling for 2020, he took with him 42% of the county's championship scores from the past two seasons.
To make matters worse, they averaged just 20.5 points per game in the final season of the Donal Moloney and Gerry O'Connor reign, well behind the 0-31 of eventual All-Ireland champions Tipperary during their four regulation Munster clashes. 
Their under-performing is not a one off. Just one of Davy Fitzgerald's five championship seasons could be considered a success — 2013, of course — while a first league title in 38 years came in 2016. Since then, Moloney and O'Connor took the side to a couple of Munster finals, losing both, and stretched Galway to two thrilling All-Ireland semi-final clashes in 2018. Last season, at best, was demoralising.
Yes, they finished the provincial campaign with as many points as Limerick and Cork, both of whom progressed in their stead, but it was the manner of their defeats either side of wins over Waterford and the Rebels that left a stain.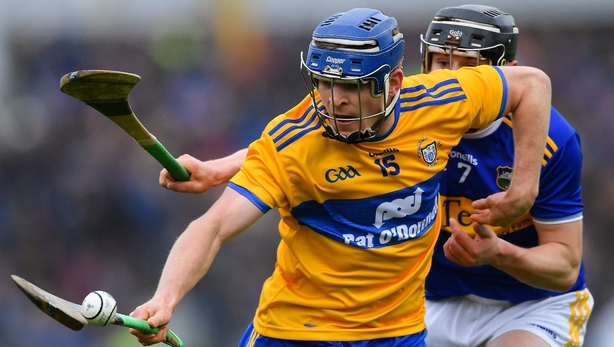 Losses at home to Tipp and away to the Treaty in the space of a week ran up an aggregate scoreline of -31. As Podge Collins explained in December, those two "hockeyings" led to a very disappointing year and reinforced - if it needed reinforcing - that the underage successes of the past are no longer relevant.
The ten underage titles won at minor and Under-21 level between 2009 and 2014 have long since been cashed in for what they're worth, and Collins wants to "forget about it… it's a completely new team".
The loss of Duggan, one of just two All-Star winners alongside John Conlon since 2013, has been mitigated somewhat by the return of David Reidy.
The diminutive Éire Óg man has started each league game in 2020 but, in many ways, Lohan has been looking to add the very opposite to this team: size. Reidy adds class, fleet of foot, and a free-taking option, but primary ball-winning ability is needed more than ever now that Duggan is absent. So too is steel up the middle of the field.
Clare have often been accused of being a tippy-tappy team with identikit small, skillful players but with a lack of brute-force power. Lohan, as ignorant a full-back as hurling has seen, and that is meant as a compliment, had attempted to address this.
See the spine of the team against Kilkenny last Sunday: Conor Cleary at three, Pat O'Connor in front of him, David McInerney at midfield, two huge wing-forwards in Colin Guilfoyle and Domhnall McMahon, with big shark Conlon manning the square as pilot fish feed off the scraps. Had David Fitzgerald not been injured, his 6'4" frame would likely have played at 11 too.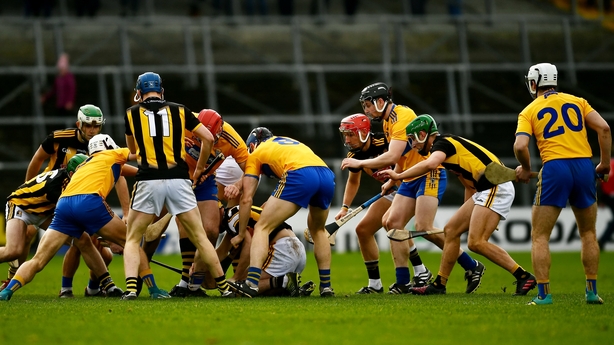 Nowlan Park is generally regarded as the ultimate test of a hurler's stomach, and Clare's coming from four points behind late on to salvage a draw is a big positive. It continues their unbeaten run in the league, and secured their position in the knockout phase ahead of the visit of Dublin this weekend.
The use of the ball on Sunday was rudimentary at times; regularly, they turned good possession into 50-50 ball by aimlessly clearing it down the field. But that speaks to a departure from trying to measure every delivery, and ultimately we may regard this as a transitioning towards a balanced attacking unit.
Too often, Shane O'Donnell was back-peddling to challenge for high balls, whereas the corner-forward caused pandemonium when he was given even half a chance to get leather into hand. Given the threat carried by the 25-year-old, it's incredible to think he could score six goals in the summer of 2013, and manage just six more in as many seasons since.
Lohan's positioning of McInerney at midfield beside Kelly is, quite simply, the pairing of an iron fist with a velvet glove
The ball needs to be put into his hands more, and into those of Tony Kelly too. The latter has occasionally reminded us of his quality since 2013 with virtuoso displays for the Banner and Ballyea, but Clare need to see him every day if they are to consistently challenge for and win honours in the summertime.
Lohan's positioning of McInerney at midfield beside Kelly is, quite simply, the pairing of an iron fist with a velvet glove. In four games, Kelly has hit 0-15 from play (not to mention 24 frees) and carries a threat from deep as a scorer, distributor and ball-carrier. 
At times, he takes on low-percentage shots, as seen with his four misses at Nowlan Park, but the midfield partnership has a good feel to it just now. The situation is evolving and there is little suggestion that Lohan has fully settled on a first 15. Colm Galvin, for one, has to be factored in, as has Fitzgerald when his pace and power returns to the fray. 
Aidan McCarthy, repositioned to wing-back this year, is a move reaping dividends. Off the bench, Aron Shanagher has been a big aerial threat for defences, while the returning Aaron Cunningham is another fine option. 
So while cheques written in the spring could yet bounce during the summer, at least they are unbeaten and moving on from what largely hasn't worked. Yes, variety is needed, and a scoring efficiency of just 50% in the three games I have analysed — Wexford, Laois and Kilkenny — is an area of concern that can be tackled immediately.
In fact, while windy conditions played part in that, it should hammer home to Lohan that decision-making on the ball is a major short-coming just now.
If they can hone that, they'll be a handful for anyone. 
We need your consent to load this SoundCloud contentWe use SoundCloud to manage extra content that can set cookies on your device and collect data about your activity. Please review their details and accept them to load the content.Manage Preferences