For two teams whose September clashes were such a staple of the mid-noughties, Cork and Kilkenny are getting used to operating more in the shade these days.
It is said we are now living through a golden age of hurling. This, of course, is bad news for the aristocrats. For an era to qualify for the tag of 'golden age' in hurling, the only real criteria that needs to be met is that the big three are getting it harder to win than usual.
The 1996 final, for instance, is occasionally derided as a stinker (and 1995 wasn't really much better) and yet it is still a landmark game from a perceived golden era. The drawn 2014 final, by contrast, is one of the all-time classics - possibly the greatest final in history - but for the neutrals it was ultimately just another Tipp-Kilkenny gunfight. A thrill-ride for sure, but there was no great famine being ended either way.
We have now gone two whole years without any member of the big three lining out in an All-Ireland final.
This has only happened on three other occasions in history, in 1923-24, 1980-81 and an unprecedented trio of years from 1994-96.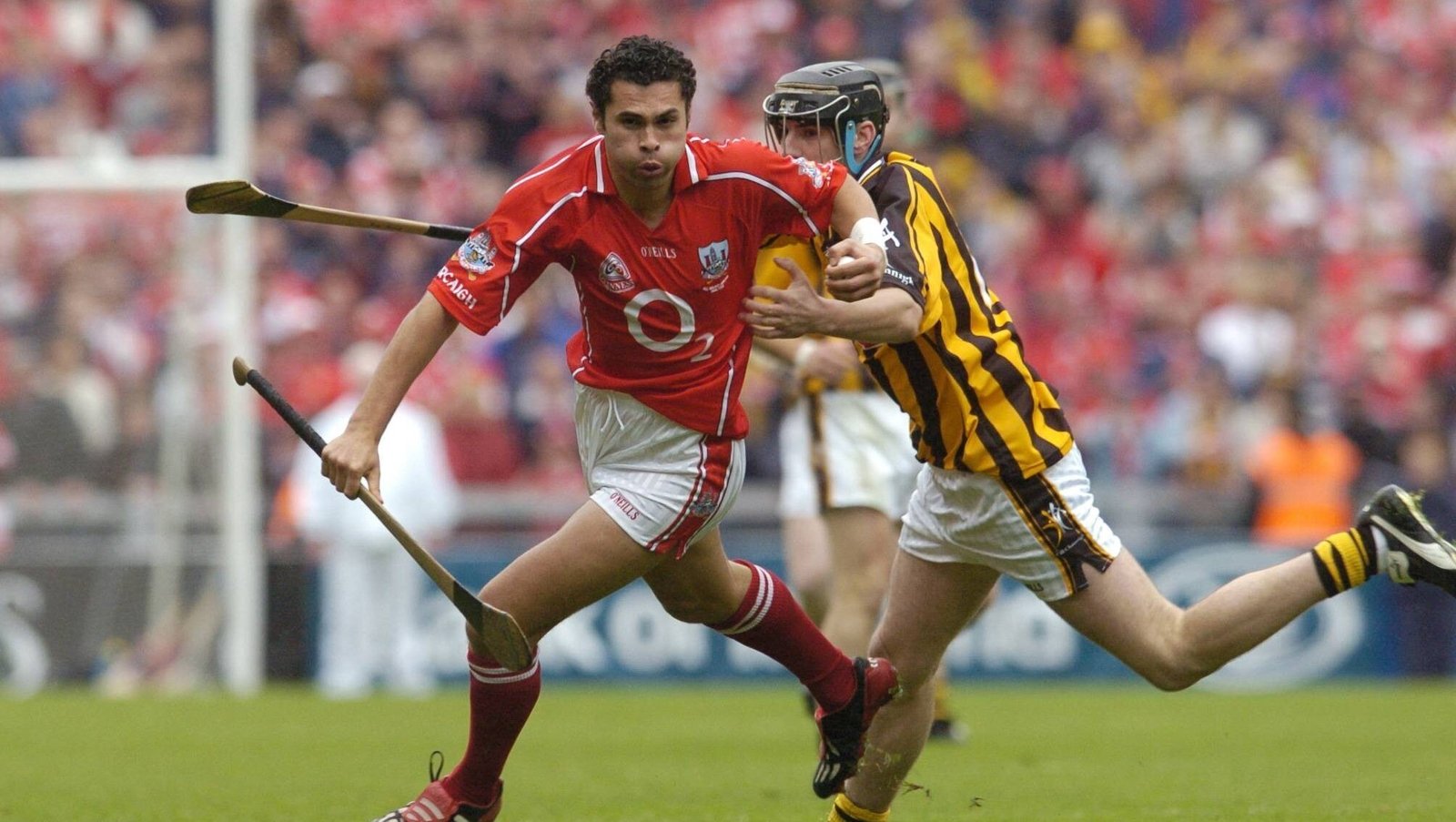 A quiet decade for the rivalry
With Cork and Kilkenny separated by a provincial boundary, the championship meetings have dried up.
It's six years since they collided in summertime, their longest spell away from each other since the revolution years of the 90s.
The 2013 quarter-final was not one of their hall of fame encounters.
The game is mainly remembered for the red card shown to Henry Shefflin in the second half.
It's fair to say Kilkenny fans did not react well to this sight of Henry trooping off the pitch.
We know this because by the time they played their next championship match, Eddie Keher had already launched a campaign to abandon yellow and red cards altogether, a "pompous and triumphalist exercise causing humiliation to our great players."
Keher said cards had been introduced in soccer at the 1970 World Cup to negate the language barrier but this didn't apply in hurling. (Quite what language barrier existed between Finglas and whatever part of South Tipperary Paddy Russell was from is still a matter of some confusion.)
That red card had other consequences. Barry Kelly instantly became the most unpopular ref in that part of the world - a title he seems to retain despite his retirement. "What's gone wrong with ya against us?" Tommy Walsh roared in Kelly's ear after one call. "You be very careful, 5!" came the growling, impersonal response.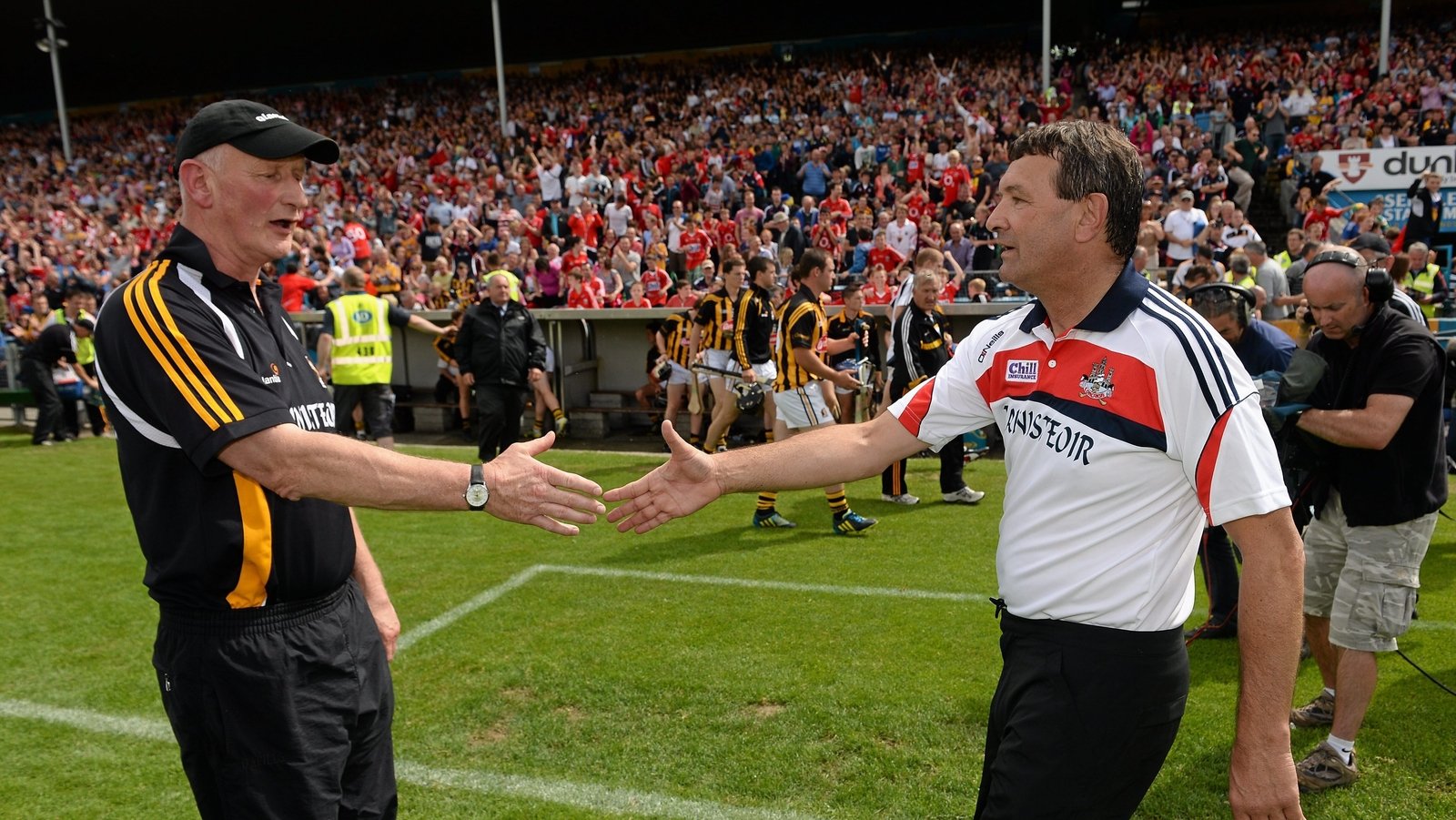 Relatively unfancied at the start of the year, Jimmy Barry Murphy's Cork won by five points and subsequently beat Dublin in a shootout to reach the All-Ireland final.
It was an outlier in a fairly barren era for Cork hurling though you wouldn't have known that from standing on the Thurles train station platform after the game. As usual, the Cork swagger returned at the drop of a hat and those of us bound for the capital were treated to a spontaneous rendition of 'The Banks of my own lovely Lee' by the hordes on the opposite side of the rail tracks.
Sustained by their often glorious history, Cork fans have a gift for treating even isolated successes in otherwise lean eras as if they were entirely expected events. They encourage us to believe that Cork wins in hurling are simply the unfolding of God's plan.
One attendee at the recent Munster championship game between Limerick and Cork at the Gaelic Grounds reports that during the latter stages, when Cork were cantering towards a previously unexpected victory, one Cork supporter in his vicinity greeted every score from the visitors with a triumphant cry of 'TRADITION'.
The supporter - no doubt, like me, you're picturing him in a straw sombrero - predictably succeeded in annoying every home fan within earshot.
"A few of the auld Limerick lads did call him a b******s directly to his face," we're reliably informed.
For an era to qualify for the tag of 'golden age' in hurling, the only real criteria that needs to be met is that the big three are getting it harder to win than usual.
It may come as some jolt to our friend that should Cork fail to win the All-Ireland senior hurling title this year, it will mark the first decade that they haven't landed the big one since the 1880s - the first All-Ireland having only been held in 1887.
During 'The Game' documentary, Sean Og O'Halpín told us the standard reaction in Cork to not winning the All-Ireland was 'what happened ye?' rather than 'better luck next year', which seems a tad presumptuous for a county which has only won four senior All-Ireland titles in 32 years.
Cork fans give every impression of reveling too much in their overdog status - and often times an 'overdog status' is more a state of mind than something which is backed up by hard numbers.
As it stands, this is already Cork's longest run without an All-Ireland title for a century. The great Pat Horgan may be in contention for the title of 'greatest player never to win an All-Ireland'.
Kilkenny, meanwhile, haven't escaped from this transitional lull they've fallen into since 2016.
The noughties can't be taken as the norm but should Kilkenny lose at the weekend, that will be three successive years they've failed to reach the All-Ireland semi-final, the first time this has happened since the 1994-96 period. Cody's team have lost eight of their past sixteen championship matches, drawing two and winning just six - two of those wins coming against Offaly and Carlow. Prior to that, they had only lost eight matches in the previous sixteen years.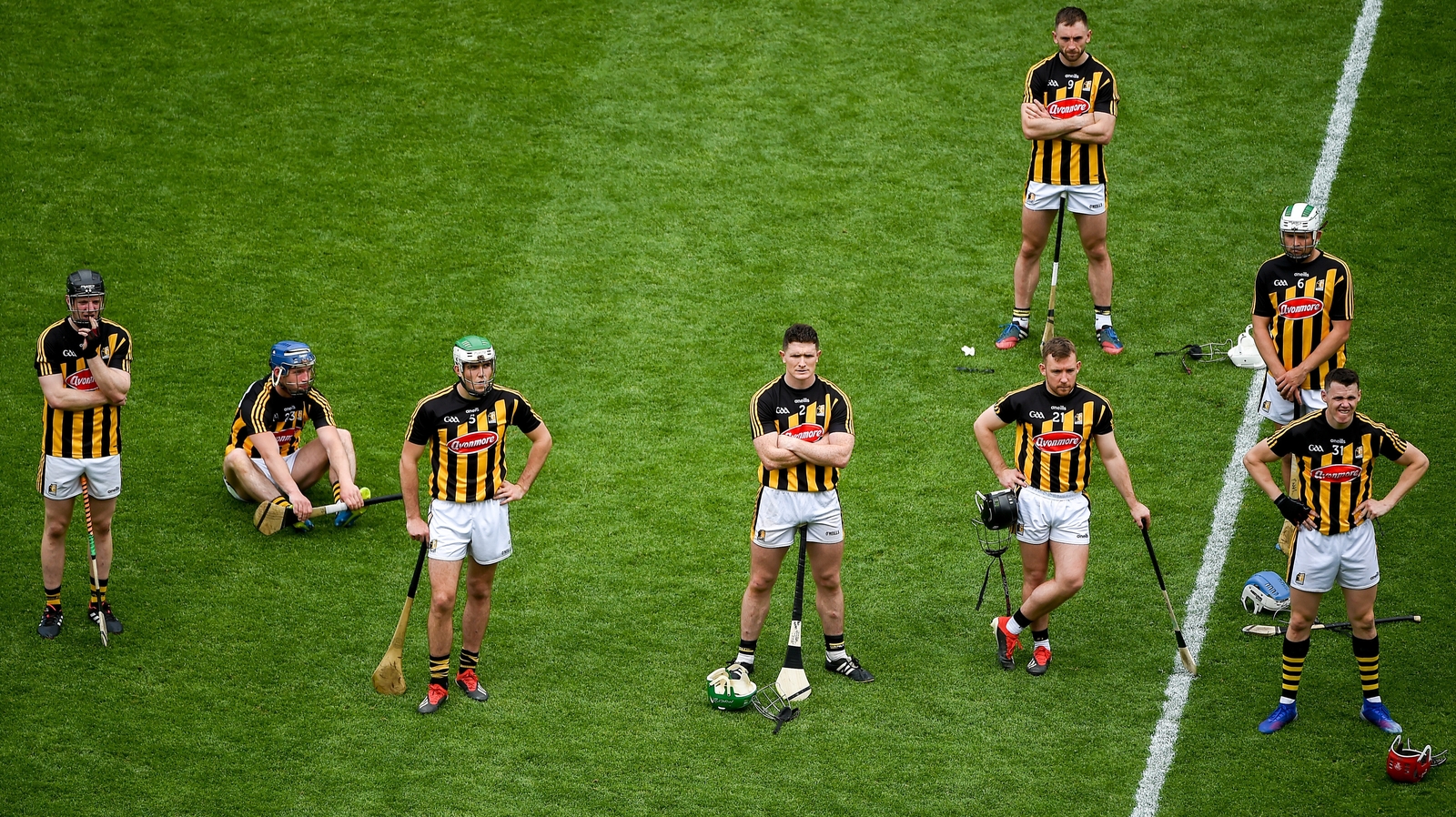 Re-asserting their 'tradition'
What does the near future hold for the two most successful counties in hurling history?
Not so long ago, the prognosis in Cork was particularly bleak.
For a while there, every Cork championship exit was greeted with a mournful state of the county address by Donal Óg Cusack on The Sunday Game.
After Cork were brutalised by Galway in the 2015 All-Ireland quarter-final, Cusack produced a table listing out all the major hurling trophies contested by Munster counties from underage upwards, incorporating both college and club competitions.
In the period 2009-15, Cork sat bottom of the table in the province. Not just last - but last by miles, winning just two major trophies in that timespan, the 2014 Munster senior title and the 2009 Munster club title, won by Newtownshandrum. For reference, Tipperary won fifteen major titles across all the same grades in that period.
We need your consent to load this rte-player contentWe use rte-player to manage extra content that can set cookies on your device and collect data about your activity. Please review their details and accept them to load the content.Manage Preferences
Whether this tirade was the spark, the tanker appears to have been turned around in Cork. While the current generation have not yet won an All-Ireland at minor or U20, Munster titles were delivered in emphatic fashion at minor level in 2017 and at U20 in 2018. That this Cork U20 team were subsequently pipped by Tipperary in a smash and grab All-Ireland defeat later in the year is probably not reflective of the strength of those crops.
Cast an eye further down the age grades and the strides are even more impressive. Cork have won four of the last six Tony Forristal tournaments (essentially, the U14 All-Irelands), beating Kilkenny 2-15 to 3-6 in the most recent decider in 2018. Not only that, but they've won five in a row in the Sonny Walsh tournament (the B grade at U14) indicating formidable strength in depth.
Colm Crowley, the Games Development Administrator who's presided over this era of success, told the Irish Examiner that a regional approach to development squads had paid huge dividends in Cork.
"We are now getting players from clubs that traditionally wouldn't have featured for Cork in hurling in the past. The net is getting wider and that means that fewer players are slipping through the cracks."
Cork schools reached just one Dr Harty Cup final between 2006 and 2014 - with Charleville being battered 3-19 to 0-03 by Ardscoil Rís in 2011.
Things look a little different now with Cork schools appearing in four of the last five Harty Cup finals, albeit losing all of them until this year.
In 2019, we had an all-Cork Harty Cup final, with Midleton CBS beating Christian Brothers College 2-12 to 0-14 in Páirc Ui Rinn.
Unfortunately for Midleton, they ran into Kieran's College in the semi-final. Which, of course, brings us to Kilkenny.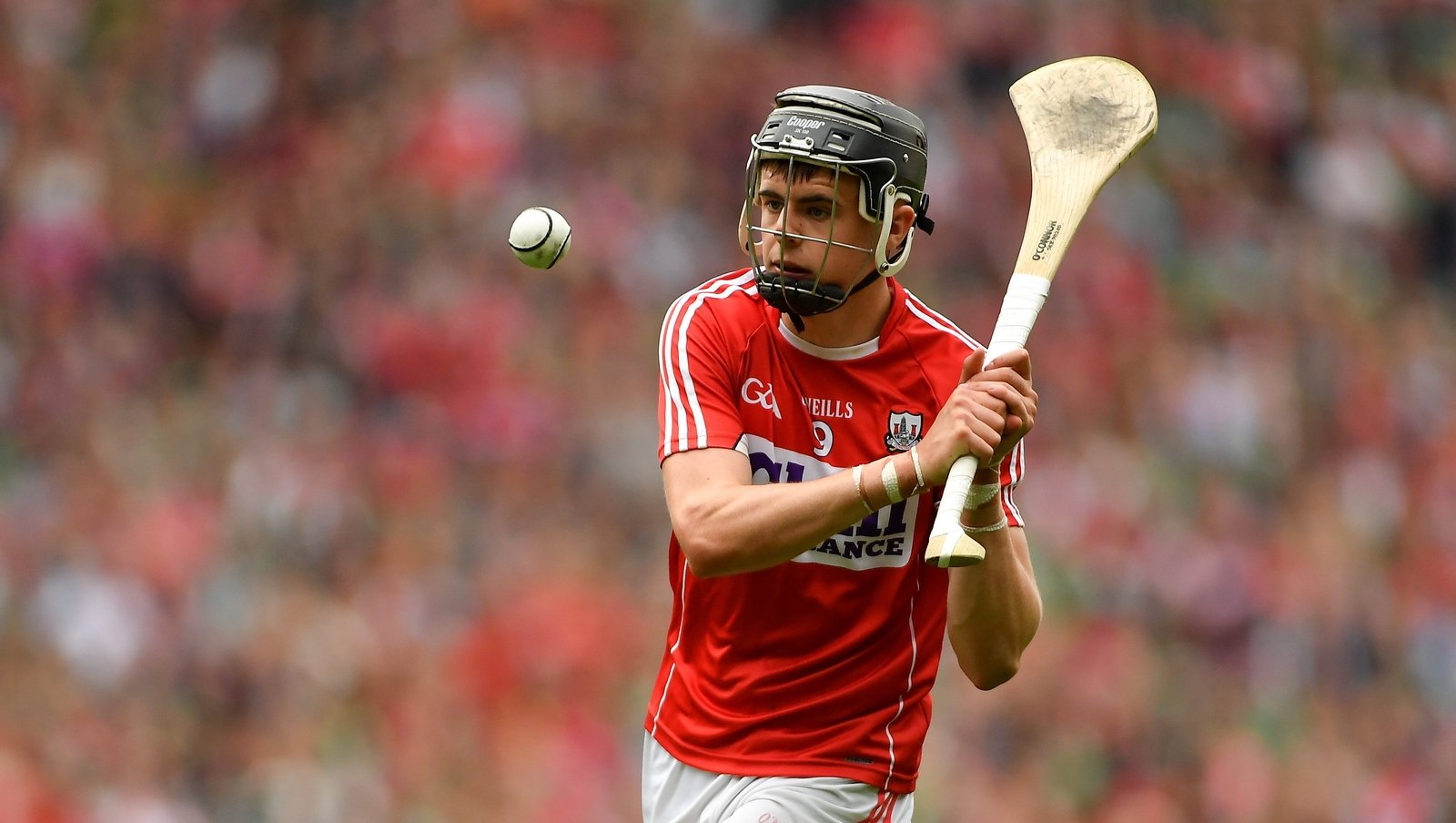 It's admittedly harder to derive a headline thought from Kilkenny's underage form. Their performance graph has fluctuated less wildly than Cork's in the past decade.
It hasn't been an especially rich era in terms of underage silverware but one couldn't describe it as a crisis.
The Leinster U21 loss to Westmeath in 2016 was a jolt but they recovered to reach the final at the age grade the following year.
Leinster minor titles have continued to arrive freely, winning four of the past six titles. While they didn't win last year's provincial title at the age grade, they eventually battled back to reach the All-Ireland final, losing to Galway.
It's at schools level that things look as healthy as ever. By a distance the most successful school in the All-Ireland colleges competition, Kieran's have won all but one of the last six Dr Croke Cup titles. Even by their standards, the present era has witnessed a bonanza.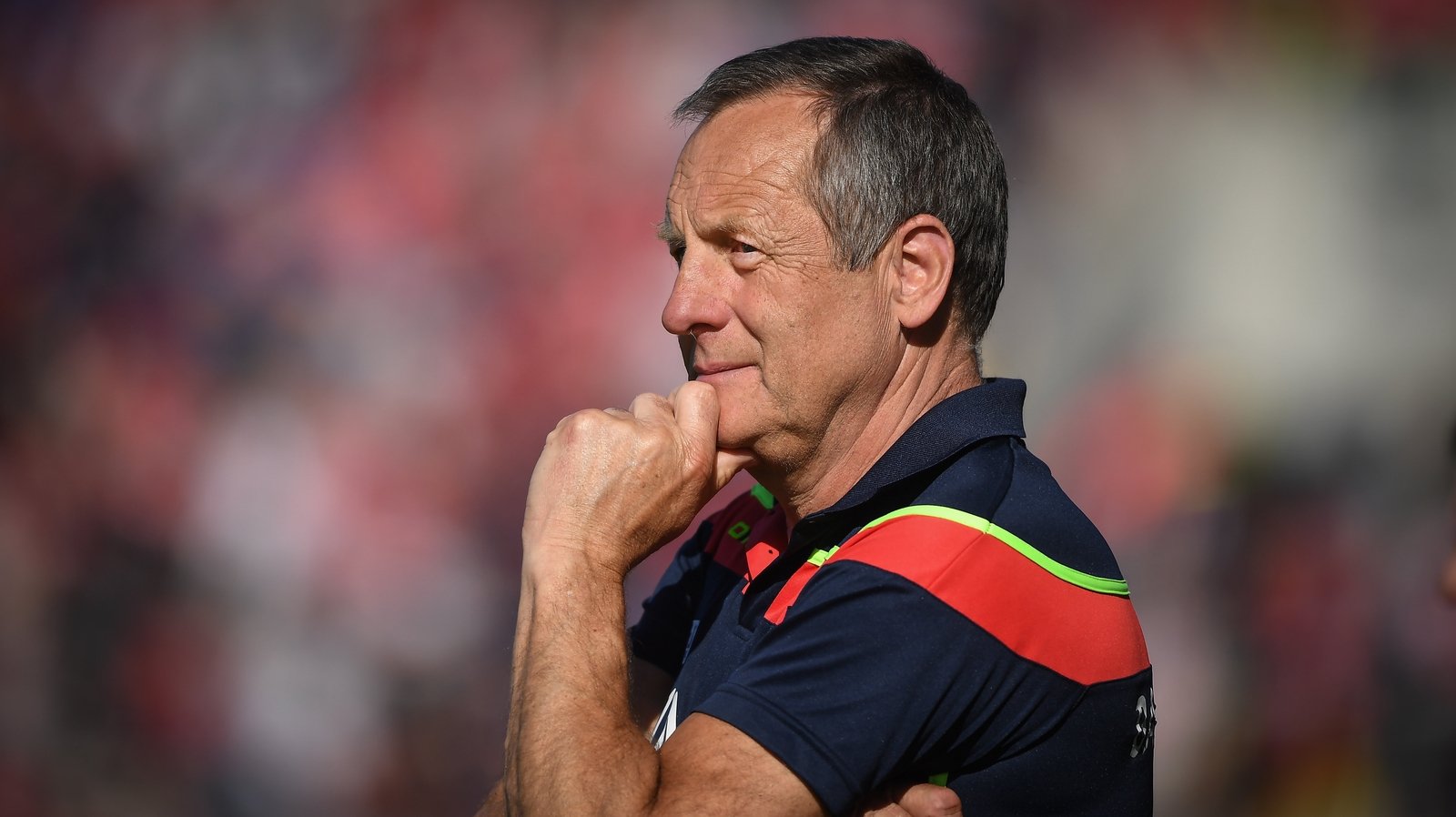 From a form perspective, Cork have been hard to get a handle on in 2019. A shuddering loss to Tipperary was followed by a stunning revival against Limerick but that's been their sole convincing performance of the summer to date.
Waterford were already a beaten docket when they pitched up Páirc Ui Chaoimh and Cork's loss to Clare meant they needed bailing out by Tipp in the final round of Munster games (though perhaps they've really John Kiely's indifference to thank).
For all that, their greater array of forward power makes them favourites for Sunday's clash with Kilkenny. While there are suggestions that they could be a bogey team for the otherwise intimidating Limerick, most are not tipping them for an All-Ireland this year.
Meaning that for the first time in the history of the GAA, Cork would complete a full decade without capturing Liam MacCarthy.
Even if this does come to pass, the indicators are that the picture up ahead looks rosier.
The work being done at underage level - not to mention the broad sweep of hurling history - suggests that it might not be too long before Cork and Kilkenny re-assert the worth of their tradition.
Follow Cork v Kilkenny (2pm) and Tipperary v Laois (4pm) in the All-Ireland SHC quarter-finals via our live blogs on RTÉ.ie/sport and the News Now app. Watch live coverage on The Sunday Game from 1.30pm and listen to live commentary on RTÉ Radio's Sunday Sport and Raidió na Gaeltachta.
Highlights of both games on The Sunday Game on RTÉ2 and the RTÉ Player from 9.30pm.