When Niall Corcoran met Eddie Brennan for an initial chat about coming on board with the Laois hurlers as a coach, he wasn't expecting a four-hour discussion about hurling philosophies to take place in Dundrum Shopping Centre.
Corcoran didn't know Brennan all that well, he marked him a few times during their playing careers but that was the extent of their encounters.
The two former hurlers clicked and what unfolded on Sunday in O'Moore Park, when they sent Dublin crashing out of the championship, was the fruits of their labour.
"We had similar ideas on how we would like the team to be coached, over the course of the year it has worked brilliantly well," Corcoran told RTÉ News
"Eddie is an easy guy to work with, he said go take control and he would bounce in and out with how he would like to see things done."
For Corcoran, the first question he asked when he met the group was how coachable are they and he got his answer very quickly despite several players opting out early in the season.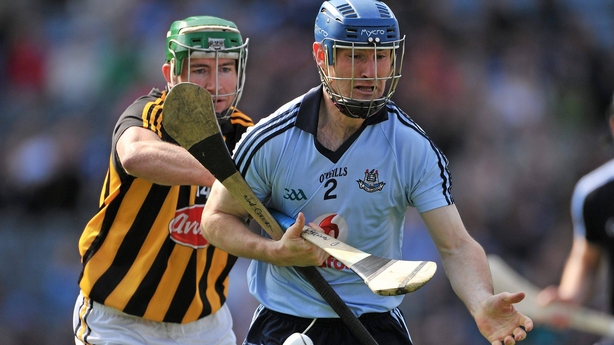 "They are a young squad but they are brilliant, they really bought into it. They soaked it up, they wanted to improve, they wanted to get better.
"From that point of view, as a coach it's easy to work with those players.
"There has to be method there, I don't think as a coach you can tell people what to do you have to show them.
"There has to be a purpose and a reason. That has to be the most important thing, that they know what we are doing and and why they are doing it. If they make mistakes, so what, they improve, review and go at it again."
When Corcoran took over as hurling coach he focused on building self belief in the squad, improving the basic skill set and working on decision making.
"The basic skill set is about making the ball stick, I look at the way Limerick and Clare play, the way they move the ball and the way the ball always sticks. When the ball sticks you are buying yourself milliseconds, it's the perfect pass.
"In the Joe McDonagh Cup we probably got away with loose passes, I'd say that we are a bit better than the teams we played in it, we wouldn't have got away with loose touches on Sunday and we won't get away with them against Tipperary.
"The focus when we were starting was striking; first touch and making it stick. Getting that right and doing it under pressure, so the small sided games, getting your head up and taking your steps and staying composed on the ball. That's where we started from.
Playing in Division 1B was hugely beneficial for Eddie Brennan's team. It allowed Laois to review their performances against the top teams and build self-belief.
"There were times against Waterford where we were completely outplayed and there were times when we outplayed them and Limerick in the quarter-final.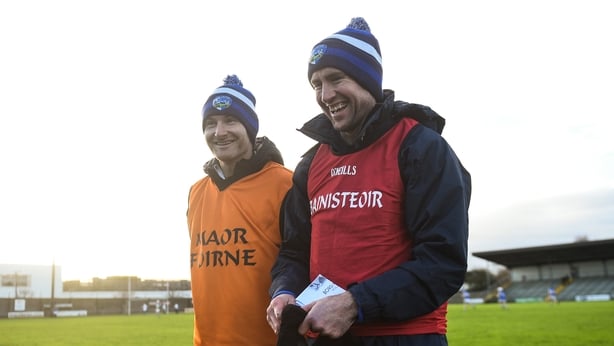 "It was important that we reviewed those games and that we were able to show the players that at times we outplayed those bigger teams.
"Psychologically you are telling those players you are as good as what's there, you just have to be more consistent at it and that was key to building the self belief."
On Sunday Laois beat Dublin 1-22 to 0-23 in the All-Ireland preliminary hurling quarter-final, they led start to finish just days after winning the Joe McDonagh Cup final.
Corcoran who played for Dublin for eight years found the victory bitter sweet.
"I didn't know whether to laugh or cry. Dublin are a good side.
"They have a stronger squad than when I was involved, they have more strength and depth, their hurlers are as good as what is around.
"They went and beat Galway in Parnell Park knocking them out of the championship that's a huge achievement. It's about finding that consistency a challenge we had under Anthony Daly, is that more a mental thing I'm not sure.
"They probably came down to Laois and mentally weren't at it, that's it. We took our chances and were very efficient in front of the scoreboard at crucial times.
"Our set up was important, we played a man back, we used the ball well and fair play to the lads it's something we worked on all year our use of the ball and being disciplined, not giving away cheap frees and it all came together for us, it was a special day."
Corcoran did his degree in sports management in Athlone and when he finished in 2005 he got a job with the Dublin County Board as a Games Promotions Officer, based with Kilmacud Crokes in South Dublin.
 "At the time they were looking for people with a background in hurling and they were looking to promote hurling. It all kicked off for me then in Crokes, I'm there 14 years now.
"Now my role is more a coordination one, coaching the coaches, when I went in first we did a huge amount of work in the schools.
"I was doing both codes then, now I'm focused on the hurling and Camogie while my colleague looks after the football side of things and that makes sense because the club is so big.
"I think the participation numbers have gone through the roof over the years. When I came in first it was about promoting the game of hurling, getting the young boys and girls in Stillorgan holding hurleys and getting them playing the game and they are doing that now.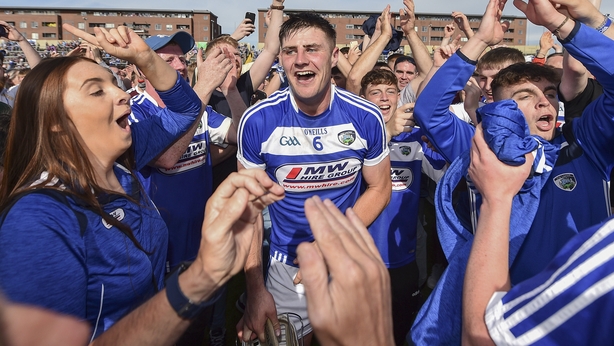 "The next step now is about how we raise the standards; we have the players so we need to get them playing more hurling once a week isn't enough.
"I know the funding is there and there has been a whole conversation around that at the same time I'm going to schools and there is a Leinster rugby coach coming in, a basketball coach,  there is a soccer coach, a hockey coach and that is what you are dealing with.
"Like it or not Dublin need the full time coaches to come in and promote the Gaelic games."
Several high profile pundits have recently expressed concerns about the lack of open spaces in Dublin which are crucial for the development of hurling.
"I look at the facilities that clubs have, there are definitely clubs down the country who would be envious of that. While Crokes might be short a few pitches, we have a huge hurling wall and there are brilliant facilities and huge parks that are there to be used so I don't buy into that.
"What we have to do is get players out playing the game we need to be creative now and get kids using the facilities like wall balls and having competitions on them."