Liam Sheedy was in no mood for excuses in the wake of Tipperary's 12-point defeat to Limerick in the Munster final.
Unbeaten coming into the Gaelic Grounds match-up, the Premier County lost Patrick Maher and Cathal Barrett when the sides met in the round-robin two weeks ago but their absence wasn't going to be put forward by Sheedy as a reason for the heavy defeat.
"We'd no answers really in that second half," he told RTÉ Sport after the 2-26 to 2-14 defeat.
"They turned us over a lot. Even the second goal they got, we looked to be in control but they flicked in and stuck the ball in the back of the net.
"They are a superb side and they were very good today. We're really disappointed; we were just out-muscled in all sectors of the field.
"It was one of those days. Brendan Maher and Ronan Maher were really strong on that side but other than that we struggled to win our individual battles.
"Full credit to Limerick, they were better than us on the day and we can halve no complaints
"They completely out-worked us, they appeared in numbers and swarmed us on numerous occasions, up front and in defence.
"When they got the green wave going and the crowd behind them it was hard to break their momentum.
"We struggled on the restarts. We normally work the ball through the lines better than we did today."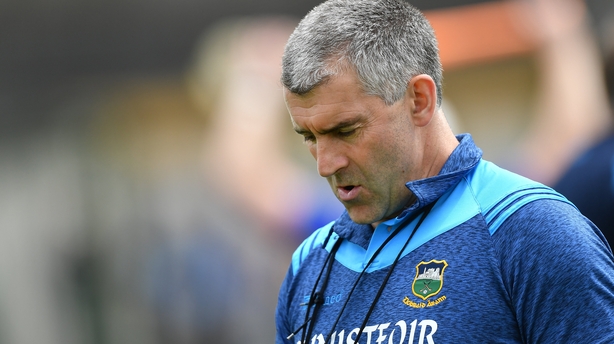 Limerick move straight into an All-Ireland semi-final as they bid to retain their title, while Tipp will meet the winner of Dublin and Laois in two weeks' time.
"It was a bad day at the office but I think this team has shown over the course of the Munster championship - they had four wins before today, we've had an off-day today - we'll certainly learn from that," he said.
""We're looking forward to getting the show back on the road
We have a second chance, we've got to take that chance and we're hell bent on doing that."