Limerick manager John Kiely believes that his side's Munster final victory over Tipperary answered any lingering questions about the desire within his squad.
Defending All-Ireland champions Limerick stormed to a hugely impressive 2-26 to 2-14 triumph, sending out a statement of intent at the LIT Gaelic Grounds.
A dominant second-half display underlined Limerick's superiority, with Peter Casey and Kyle Hayes scoring the goals that ensured that the Munster Cup will now alongside All-Ireland and league silverware.
Speaking afterwards, Kiely was full of praise for his side and he believes that they've now silenced any doubters they may have had.
"I'm delighted for the boys," he told RTÉ Sport.
"A lot of questions were asked of us over the last number of months, people were second guessing whether we'd have the appetite or the desire to come back and to have the hunger to go after these things.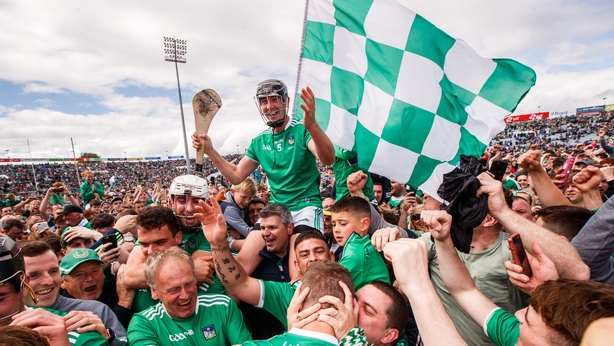 "I can assure you there's no lack of desire, there's no lack of hunger and there's no lack of want to get out there and to hunt down that ball, to win our ball back and to make the most of it.
"It's the standards that we know we can reach and, okay, we don't get there every day but that's why we're challenging ourselves every single game to see if we can incrementally improve from game to game.
"I think the players can be very happy with their lot today, I think they gave everything they had.
"We could have been a bit more efficient in front of goal, there was a few opportunities that I was disappointed we didn't take but overall I'd have to be very, very happy with the performance."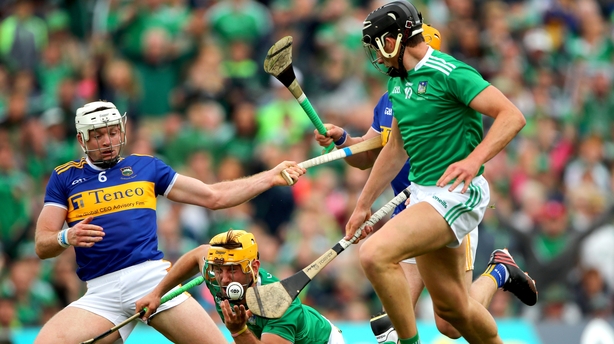 Kiely's attentions now turn to the semi-final and while he insists that Limerick will take the time to enjoy their Munster triumph, they'll soon be back at it as they attempt to retain their All-Ireland crown.
"It's something special for us, there's no two ways about that. We're an ambitious bunch of people and every competition we enter we enter to win.
"We'll enjoy tonight but I think we'll take a couple of days, we'll rest up for a couple of days and we'll get back at it again.
"We've three hard weeks to put in and get ready for the semi-final. We're really looking forward to it and our goal since last August has been to try and get back to Croke Park again.
"We've done that now and we need to go out and perform."