Wexford All-Ireland winner Larry O'Gorman believes that his home county will have to overcome Kilkenny's 'home advantage' at Croke Park, such is the Cats' familiarity with headquarters.
The two counties go head-to-head in Sunday's Leinster SHC final clash after the two sides played out a thrilling 0-21 1-18 draw in their final round provincial group contest at Innovate Wexford Park.
That performance, in which Lee Chin proved Wexford's saviour with a huge injury-time free, has raised expectations in the county, but O'Gorman believes that the final will be a very different prospect.
The Faythe Harriers clubman believes that the larger pitch and Kilkenny's experience in Croke Park, will give them the advantage in the final.
Speaking to RTÉ Sport, he said: "I know people give out about Dublin playing in Croke Park but I think Kilkenny play twice as much in there! It's a natural place for them.
"We haven't been there in a number of years, Kilkenny have played the last seven out of ten Leinster finals there alone so they know the turf well, they've been there and done that and Brian Cody has been there for nearly 20 years now and he knows every bit of grass out there.
"The experience of Paul Murphy, Padraig Walsh and Colm Fennelly, these guys know what it's like to march out at Croke Park.
"From our point of view, we have the likes of Lee Chin, Liam Ryan and Matthew O'Hanlon. These guys have been there but they haven't really won any silverware in Croke Park.
"It's the younger guys that are coming underneath their wings, they're the guys that they'll have to try and get pulling together with them because it's going to be a big, big ask."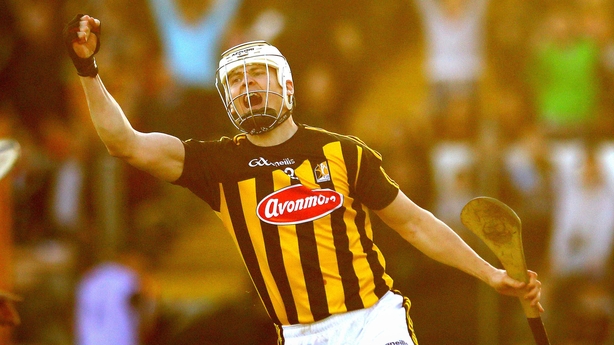 One of the key match-ups in the final will be the battle between Wexford's Matthew O'Hanlon and Kilkenny veteran TJ Reid.
O'Hanlon won many admirers in that final group game with his marshalling of Reid and although he eventually picked up a second booking, he was still one of the stand-out performers for Wexford.
O'Gorman believes he will have a tougher job on the bigger Croke Park pitch and will have to be at his best to deal with Reid again.
"You have to trust in yourself and if you take yourself out of the game to stop another guy from playing, well that's what it takes," he said.
"He did such a fine job over him in Wexford Park that TJ has a point to prove now. In a bigger area and bigger space Matthew will surely have to get a couple of cans of Red Bull into him because TJ will have a point to prove to everyone, because after the last game he wasn't happy with himself."
Despite Kilkenny's experience, O'Gorman still believes that his side can get the job done.
"The Kilkenny guys, whether they're young or old, they nearly all have an All-Ireland medal in their back pocket and some have five or six or seven," he said.
"I believe personally that we have the capability of turning Kilkenny over. Just to get a little bit of silverware down this part of the country would be fantastic."