Jackie Tyrrell has stood over his claim that All-Ireland champions Limerick aren't in the top three hurling teams in the country.
The former Kilkenny star made his controversial claim after the Liam MacCarthy Cup holders won their first three games of the 2019 Allianz Hurling League campaign.
They dropped their first points of the season against Cork at the Gaelic Grounds and though Tyrrell's remarks raised a few eyebrows, he hasn't changed his position.
"I still feel that Limerick won't win the All-Ireland," he said, speaking on RTÉ Allianz League Sunday. "Limerick are All-Ireland champions at the moment and deservedly so and they're huge ambassadors for the sport.
"The reason why I don't think they'll win the All-Ireland is the effort it took – it took them 45 years to win it. To win a second one back-to-back takes an incredible effort and they're going to have to learn that there's a target on their back and every time they play they are going to be forensically analysed.
"And if you look at their squad, they are going to need two to three players – Aaron Gillane has played eight games in five weeks, which is a game every four days. Eoin Larkin in 2008 played four games in the whole year."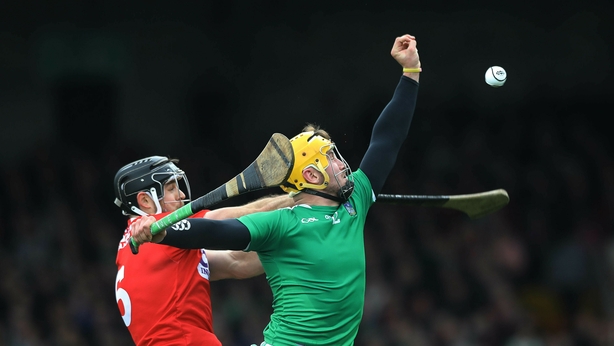 Tyrrell used the example of Tipperary in 2017 and Galway last year when they started the season like steam trains having won the All-Ireland the previous year.
Neither of them managed to hold on to their title though, with the Cats defensive legend saying their inability to unearth new talent was the thing that cost them.
He says, despite the depth that Limerick have in their squad, they haven't enough of hungry young players pushing the established stars hard.
"For Limerick to be progressive they need lads coming in, putting on pressure, keeping standards up," he said.
"If you look back the last two years, Tipperary and Galway were flying it, beating teams at will. Limerick are in line with that and what happened? They didn't unearth talent."