Mick Dempsey played hurling once. Milltown was an old amalgamated hurling club hewn from a handful of football clubs in south-east Laois.
Dempsey stuck up his hand to catch a ball. Some fella on the other team let fly and nearly took it off. That was the beginning and the end of Dempsey's hurling career as a player.
Ballyadams was football territory and Dempsey had time for nothing else anyway. He won six senior club football championships with St Joseph's. He played for the Laois senior footballers for nearly 20 years, winning a league title in 1986.
Work eventually brought Dempsey to Kilkenny. He had already built up an impressive CV as a football coach and as soon as he landed in Kilkenny, clubs began to seek out his services.
He coached the Kilkenny minor footballers before Martin Fogarty recruited him as physical trainer for the Kilkenny U-21s, which won All-Irelands in 2003 and 2004. At the end of that season, Brian Cody came calling.
Cody may not have known what he was getting but nobody is in any doubt now as to the impact Dempsey has had on Kilkenny's success. He made the players physically stronger.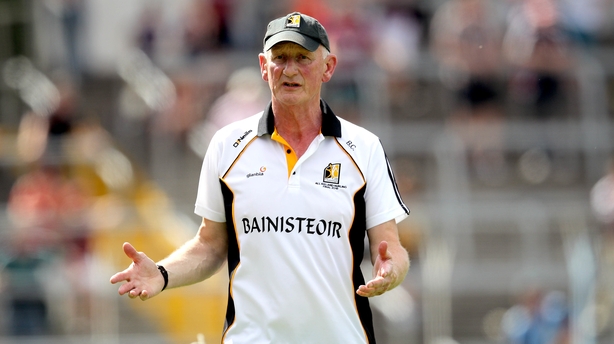 After Galway blitzed Kilkenny for five goals in the 2005 All-Ireland semi-final, Dempsey's football mindset was critical in altering Kilkenny's new streetwise world.
Kilkenny placed more emphasis on collective defending but the stronger Kilkenny became, the easier they found it to savage the opposition in the tackle.
And the more they did, the more obvious – and ironic – it was how a football man had played such a massive role in shaping the greatest hurling team of all time.
Football concepts and tactics have long been imported into hurling but football lexicon, and football thinking, has never been as prevalent in the game as it is now.
That reality seemed to harden when Pat Gilroy, the former Dublin football manager, was appointed as the new Dublin hurling manager last October.
Gilroy's background and experience are largely rooted in football.
So is that of his two selectors, Mickey Whelan and Paddy O'Donoghue, who were also selectors with Gilroy when Dublin won the 2011 All-Ireland.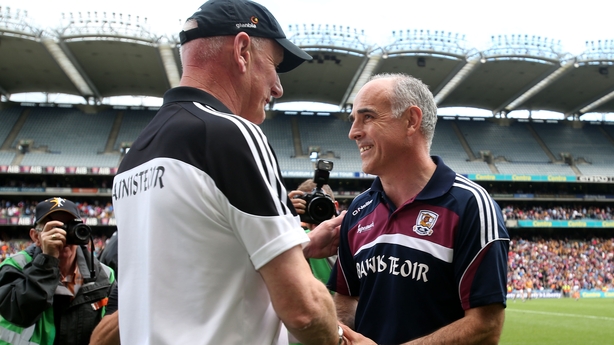 Anthony Cunningham, the former Galway hurling manager, clearly has the most hurling experience in the Dublin backroom team but he also has an impressive football CV, having managed St Brigid's and Garrycastle to maiden Connacht and Leinster titles in 2006 and 2011 respectively.
Cunningham also did a stint with the Laois footballers in 2016.
It looked like Cunningham would have to carry much of the hurling coaching load but he talked earlier in the year about it being a "combined effort". Cunningham also spoke about the coaching similarities now between hurling and football.
"I would say that anyone with football backgrounds would definitely be able to contribute at hurling level as well," he said. "Quite a lot of it now (relates), if you are not going to be prepared to work if you lose a ball, how you set up defensively, there's a huge overlap."
Dublin were excellent this summer but Dublin hurling has already seen this before. When Anthony Daly was manager between 2009-14, one of the key turning points in Dublin's journey to success was the recruitment of Martin Kennedy, a former footballer, as their coach in 2011.
The arrival of some coaches with a football background into inter-county hurling set ups at the turn of the decade certainly changed hurling's style, and direction; Cian O'Neill, Kennedy, Paul Kinnerk.
Tackling technique and efficiency, breaking tackles and off-the-shoulder offloads became central components of hurling's style.
That was evident from the outset of the decade when most inter-county teams – apart from Kilkenny – framed a large part of their warm-up around tackling, and conditioned games.
Stuff that was once seen as alien to hurling's nature was so easily transferrable from football that it became a key part of hurling's new DNA.
At the GAA's Annual Coaching Conference in Croke Park in January, Mickey Whelan was one of the keynote speakers. The theme of Whelan's presentations was 'Different Code, same Principles'.
Whelan outlined how a game based coaching model will always mean the same principles apply to different codes.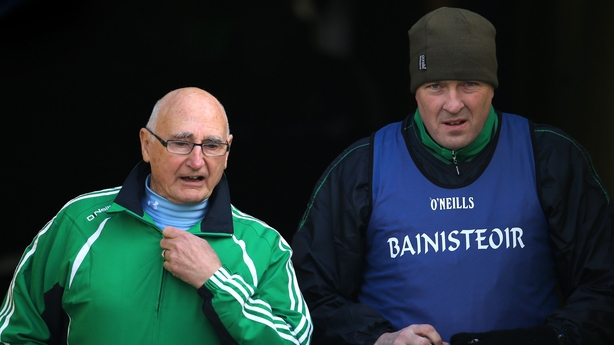 Whelan also spoke about technical execution being critical to game performance.
The modern coaching environment has fostered and improved skill levels and technique, mainly because players have to be able to execute the skills now faster and more efficiently than ever before.
If they can't, they will be hunted down by a voracious gang of tacklers.
Intricate tactics and gameplans, many of which had their origins rooted more in football than hurling, have also become a key part of the new hurling template. Players often want greater tactical sophistication now, which challenges coaches even more.
Coaches have embraced the new culture, the new way. There is a far greater cross-pollination of ideas now, especially from football, but hurling coaches must still be led by their own instincts, and trust their own knowledge of what is best for their particular team, as opposed to copying what is current and popular, or what is suited to other elite outfits.
Some hurling coaches have become too influenced by football teachings, by focusing more on tackling and tactics, and overloading on conditioned games, often neglecting the importance of first touch, striking and shooting.
Of course, those skills have to be practised and performed under pressure but there are times when uncontested drills are just as important, as much to solely focus on the technical element of those skills.
Those basics are also crucial for confidence; any hurler will always feel more confident when their first touch is bang-on, when they are comfortable with their handling, and happy with their striking.
Kilkenny may no longer be as dominant as they were. They have been forced to tactically evolve this season.
Other teams have become able to physically engage Kilkenny at their own game but even when Kilkenny were swallowing players up like a line of boa-constrictor snakes, their focus was still largely on the basics.
That was always evident from their warm-up, which never changed during their crusade to greatness.
Two players pucking the ball over and back to one another, repeatedly working on first touch, before moving into groups and honing that skill even more.
Because, despite all the transferrable stuff from other sports, especially football, hurling is still very much about perfecting the absolute basics.