What a game we have in prospect this Sunday between two very evenly matched teams with similar hurling styles.
The hurling championship overall has been poor and a good game is badly needed to rescue the year. 
Tipp, having won the Munster Championship, will be motivated to get back into another All-Ireland final andnot just to get a crack at Kilkenny, but to go all the way and prove to themselves that they can be the best in the land.
Thinking back on what they could or should have won in the past serves no purpose, but will onlysap their own energy. 
They should be concentrating on the present and the tasks that lie ahead and I am sure that is Eamon O'Shea's mantra for the team.
Galway, equally, will be anxious to get a run at the Cats after losing out to them in the Leinster final and, in fairness to Anthony Cunningham, he boldly predicted after that game that his side would be back in the final in September and so far he is keeping to his word.
After watching their display in the Leinster decider, they did not look like serious All-Ireland contenders but their impressive performance against Cork has many pundits wondering if they can still win it.
The Tribesmen have a lot of talent within their ranks and are now less dependent on Joe Canning.
Cathal and Padraig Mannion in particular have been very impressive this year and Conor Whelan looked very comfortable at senior level in his first game against Cork.
Their Achilles heel is their tendency to blow hot and cold, which is a major frustration for their supporters.
They were average in their first drawn game against Dublin but excellent in the replay and against Laois, before losing to the Cats with a below par display.
"It is difficult to see either team gaining any major advantage in the midfield area"
They bounced back to beat the Rebels in the qualifiers in a very impressive fashion scoring 2-28 while also hitting 23 wides – a total of 51 scoring chances created.
When you compare this with Kilkenny's 38 and Waterford's 31 scoring chances last Sunday it is an impressive statistic.
While there is no doubt but Cork were poor on the day you cannot take away from Galway's own performance, which was top class.
They took full advantage of the space they were allowed and gave a very work-man like display all over the field. The only downside was the number of wides they registered and I am sure it's something they've been working on since.
Cunningham will be looking for a whole-hearted display from his team with plenty of typical Galway determination and playing direct, fast hurling. 
His defence will really need to be on their toes to contain the Tipp forwards particularly Seamus Callinan and John O'Dwyer and they will also have to maintain their discipline and not concede easy frees.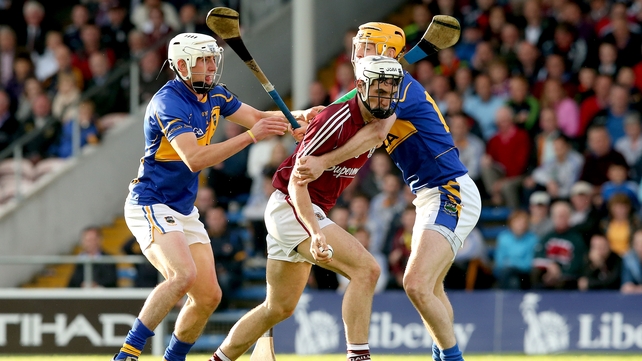 It would not surprise me to see them using a sweeper early in this game to try and frustrate the Tipp forwards.  
The Galway forwards can expect much closer marking than against Cork and will need to work very hard to create scoring opportunities for themselves. Their team work play up front has improved and this will need to continue.   
It is difficult to see either team gaining any major advantage in the midfield area. 
The consistent Tipp duo of Shane McGrath and James Woodlock will most likely break even with Andy Smith and Aidan Harte.
Puck-outs will also be interesting with Darren Gleeson in particular being top class at finding players with pinpoint accuracy as far out as the halfway line.
O'Shea's game plan for Sunday will undoubtedly be for his defenders to mark extremely tightly and not allow the Galway forwards time and space to shoot at goal. 
His second, and no less serious instruction, will be for his forwards to be extremely mobile and rotate positions but most importantly to take on Galway defenders at every opportunity.
I would expect the creation of goal-scoring opportunities will high on his instruction list having drawn a blank against Waterford.  
Tipperary have had the more straightforward route into the semi-final, having played only two games - one they won easily against Limerick by 16 points and the other against Waterford which they won by five points.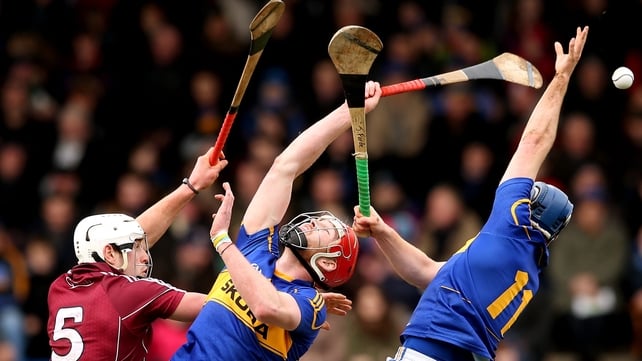 You get the feeling that they have much more left in the tank and are coming into this game very much under the radar.
They were not particularly impressive in the Munster final but still scored 21 points (the same as Kilkenny last Sunday) against a tight Déise defence.
They have had plenty to work on since the Munster final. They know they are facing a titanic battle with the Connacht men and anything less than a top-class workman like display will not be good enough.
The outcome of this game may well come down to how well the two back lines cope with the opposing forwards. 
Tipp's defence is a little more flexible and better equipped to cope with the Galway forwards than the Galway back line is to cope with the Tipp forwards and this will be enough to swing the result Tipp's way on the day.
The experience of last year's All-Ireland final and replay should also stand to the Premier County when the pressure comes on.