Henry Shefflin's retirement marks the end of a glittering hurling career.  A record ten All-Ireland victories and 11 All Stars arguably lift him above such legends as Christy Ring, Mick Mackey and John Doyle into the position of greatest hurler of all time.
While Shefflin's skill, determination and ability to dictate a game were peerless, hurling is not a solo sport. Looking back from his first championship season in 1999 to 2014's replay triumph, we have picked a dream-team of Kilkenny players that soldiered alongside him.
Naturally, choosing 15 from such a high-achieving pool is no easy task and some talented players have narrowly missed out. Let us know which selections you agree with, and who you would have included instead, in the comments below.
Goalkeeper - PJ Ryan (2003-2012)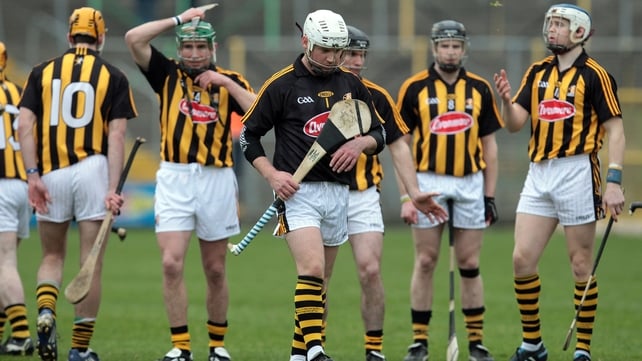 It might seem perverse to choose Ryan ahead of the more decorated (as a starter at least) James McGarry, an undoubtedly excellent keeper who won six All-Ireland titles, but it's likely Shefflin never would have made it a perfect ten without Ryan's heroics in the 2009 final, for which he was deservedly named man of the match.
Right corner-back - Michael Kavanagh (1998-2011)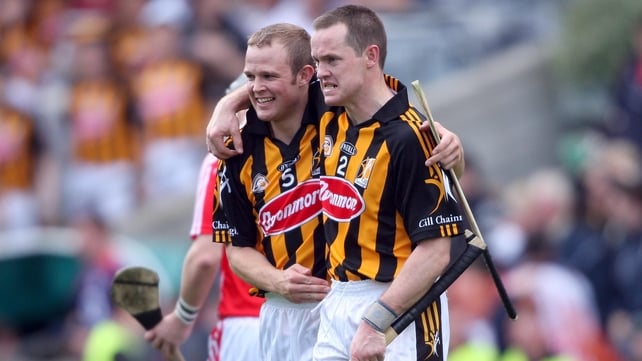 Willie O'Connor played only two seasons with Henry while Paul Murphy has locked down the spot as the curtain falls on the great man's time in the spotlight. Four-time All-Star Kavanagh, on the other hand, was alongside Shefflin throughout the golden years and even before. The pair were team-mates on the St Kieran's College Dr Croke Cup winning side of 1996.
Full-back - Noel Hickey (2000-2013)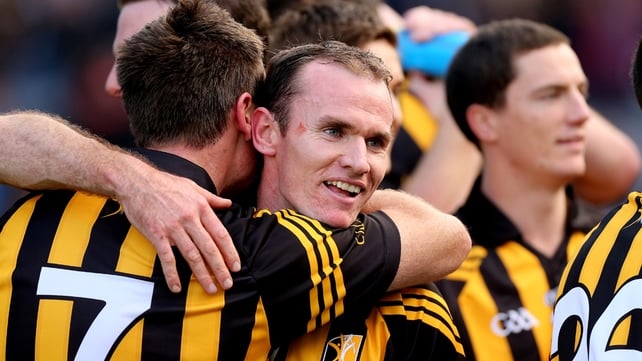 The Dunnamaggin man was present for all but two of Shefflin's ten All-Ireland wins – he was injured in 2009 and retired before last year's crowning glory. A lynchpin of the fearsome full-back line that anchored many of Kilkenny's successes.
Left corner-back - Jackie Tyrell (2005-present)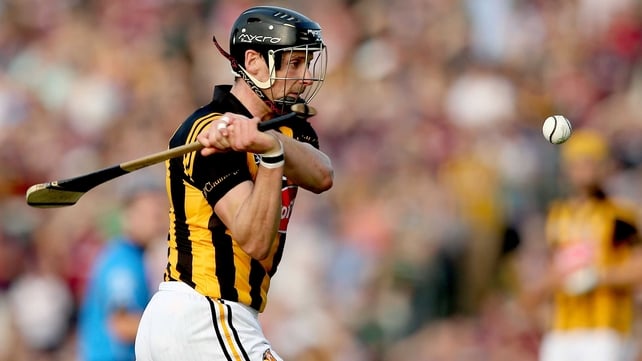 Winner of four consecutive All-Stars in the interrupted procession of glory that was the 2006-'09 record-equalling title parade, the teak-tough James Stephens man will be back looking for a ninth All-Ireland medal this year. Assuming he doesn't go pro with the baseball of course.
Right half-back - Tommy Walsh (2003-2014)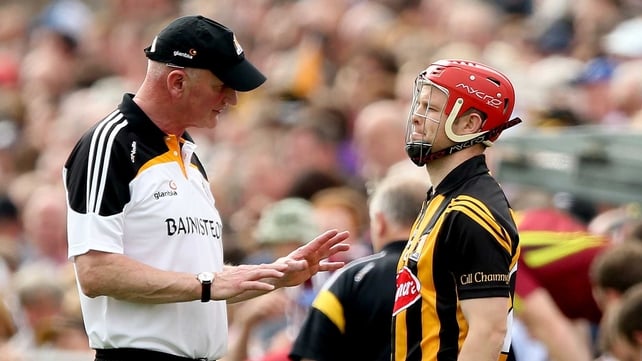 A combative and highly skilful wing-back, whose outstanding ability to win the ball in the air was made even more wondrous due to his height (5'9). The nine-time All Star and 2009 Hurler of the Year was, along with Shefflin, the player to most personify the determination of Brian Cody's teams on the field. Surprised many with his retirement at age 31 after last September's ninth All-Ireland medal.
Centre-back - Brian Hogan (2004-2014)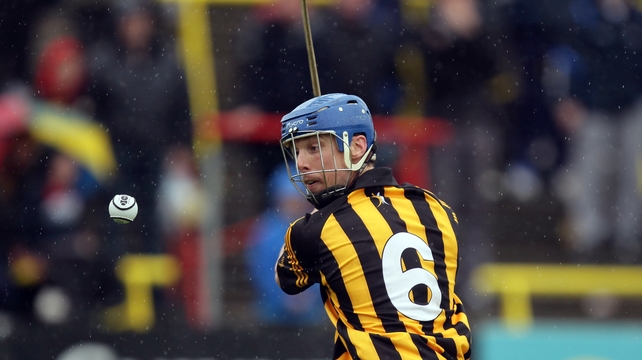 Peter Barry may have won more All Stars (3-2) but Hogan was the often under-appreciated link between defence and Shefflin's half forward line that provided the platform for many of Kilkenny's Liam MacCarthy Cup triumphs.
Left half-back - JJ Delaney (2001-2014)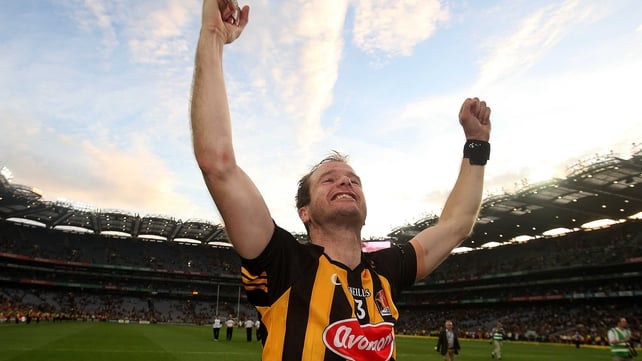 Following his retirement last December, Cody said he had "never seen a better defender". Among the many highlights from his nine All-Irelands and six All-Stars, the sensational hook to deny Seamus Callanan a crucial goal in last year's final replay stands out. Hurler of the year in 2003.
Midfield - Richie Hogan (2008-present)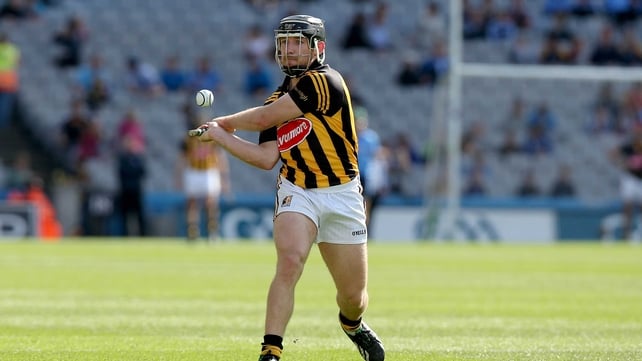 You could argue over whether his better position is midfield or centre-forward but given the King has the reserved sign on the No 11 slot, we're going to select the 2014 Hurler of the Year in the middle of the park. In terms of talent and game-changing impact, probably the closest thing to a Shefflin successor that Kilkenny possess.
Midfield - Michael Fennelly (2006-present)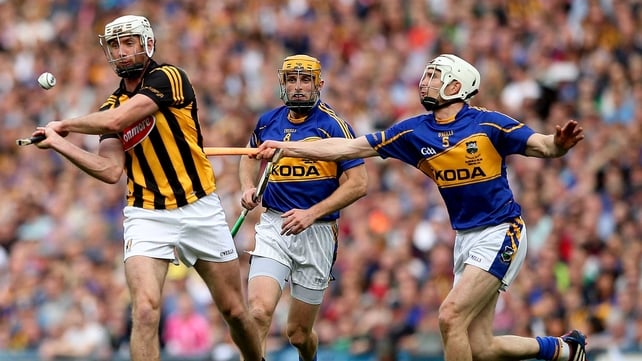 Difficult as it is to overlook the claims of Derek Lyng and early retiree James Cha Fitzpatrick, it is another of Shefflin's Ballyhale band of brothers that takes the second midfield spot. Like Hogan, a versatile hurler who is equally at home at centre field or the half-forwards, the dynamic, hard-running Fennelly was Hurler of the Year in 2011.
Right half-forward - Richie Power (2006-present)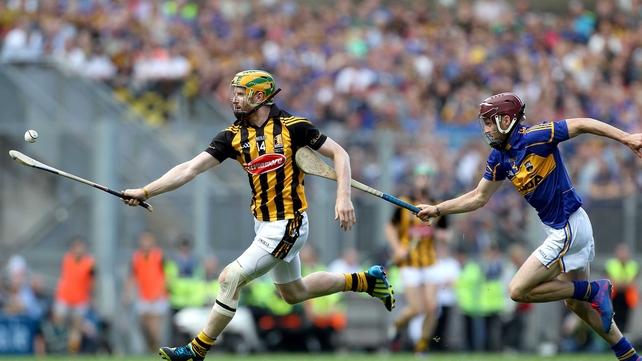 More renowned these days for his big-game goals from full forward (five in his last three All-Ireland final appearances),  Power has often featured further out the field as well. Won his seventh title against Tipperary last year.
Centre-forward - Henry Shefflin (1999-2014)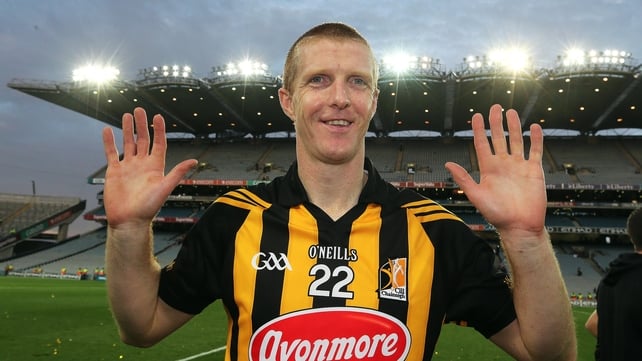 Who better to conduct the orchestra than the maestro himself? The three-time hurler of the year retires having won everything there is to win, including three club All-Irelands with Ballyhale Shamrocks, and more All-Ireland titles or All-Stars than any other player. A playmaker with an eye for goal and deadly accuracy from dead balls, he dragged Kilkenny over the line many times, perhaps most notably in the 2012 drawn All-Ireland final with Galway.
Left half-forward - Eoin Larkin (2005-present)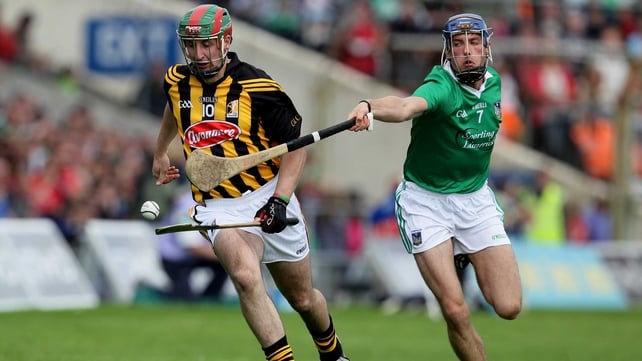 Named hurler of the year in 2008 as he hit 1-2 against Cork in the semi-final and 1-4 to help overpower Waterford in the decider. Followed that up with another All-Star in '09 and claimed his seventh crown last September. Has started every All-Ireland final (including replays) Kilkenny have played since his first in 2006.
Right corner-forward - Eddie Brennan (2000-2011)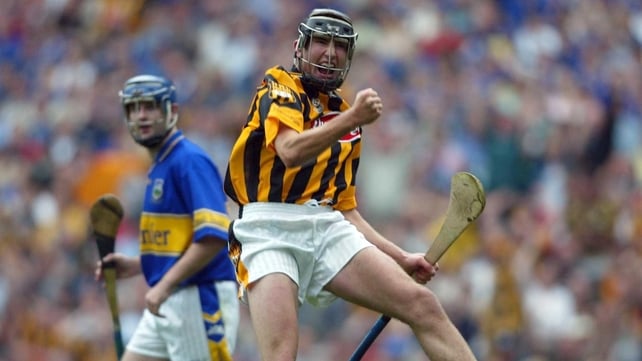 A roving corner-forward with pace to burn, the Graigue-Ballycallan man's scores were often pivotal to Kilkenny in the eight All-Ireland victories he played in. Shared the field with Shefflin in what was the first final for both players in 2000 before subsequently winning four All-Stars.
Full-forward - Martin Comerford (2002-2010)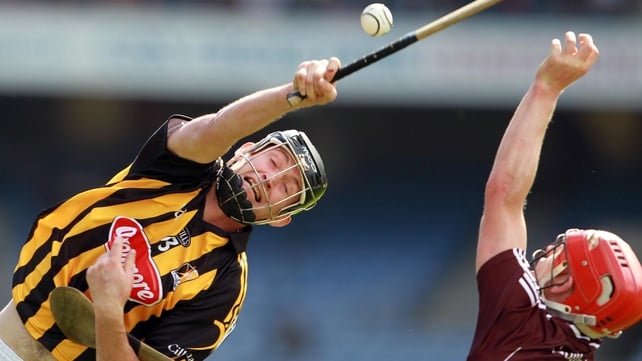 Late bloomer  Comerford had a knack of grabbing goals in deciders, like in 2003 or his vital impact off the bench in the 2009 win. The big man was a three-time All-Star and his selection allows us to reconstruct the classic 2002-03 full-forward line.
Left corner-forward - DJ Carey (1989-2005)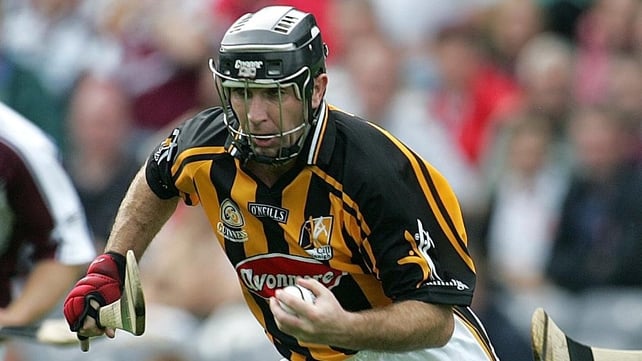 Before Henry became Kilkenny's 'King' there was DJ, arguably the first modern GAA star. A phenomenally skilful forward, Carey scored goals for fun (34 in championship, seven more than Shefflin) on his way to five All-Ireland titles and nine All-Star nods. Scored 1-4 in Shefflin's winning final debut in 2000 and could have been picked anywhere in the forward lines, such was his versatility. Had the grace to acknowledge his former team-mate as "the greatest forward of all time" in 2010.