By Joe Dooley
Kilkenny were crowned deserving All-Ireland hurling champions for the 35th time last Saturday evening after a hard-fought game with their great rivals Tipperary.
It is without doubt Brian Cody´s greatest achievement since taking over the Cats in 1999. They looked like a team who had reached the end of the road in 2013, struggling all year to win games and finishing up losing decisively to Cork. 

In 2014 they have bounced back to win every competition they were involved in: including the Walsh Cup, Allianz Hurling League, Leinster and All-Ireland titles. Their players also contributed hugely to Leinster winning the M Donnelly Inter-Provincial Series.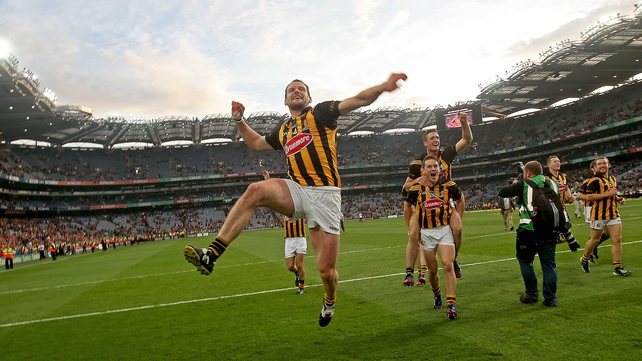 From my own involvement in that series, and contact with some of their senior players, it was very apparent that they were a group of individuals on a mission this year - to put themselves in a stong position to regain the Leinster and All-Ireland titles. 
 
Great credit must go to their back-room team, especially Michael Dempsey who prepares them so well physically and also their most senior players - JJ Delaney, Jackie Tyrrell, Brian Hogan, Eoin Larkin, Tommy Walsh, Henry Shefflin and Aidan Fogarty - who obviously had to make huge sacrifices to get themselves up to the level of fitness required for the modern game.
 
The Cats learned more from the drawn encounter and worked on a plan to close down the Tipperary forwards and at the same time maintain a respectable scoring rate themselves.
 
By my reckoning, Brian Cody's side only won four of their individual battles in the drawn game and broke even in two more positions. Cody is a big believer in every player winning his own ball and his players delivered a much improved performance in the replay.
In my view they won at least nine battles and broke even in two more.
"The Cats learned more from the drawn encounter and worked on a plan to close down the Tipperary forwards"
They were the more determined side and this resulted in their greater work-rate all over the field and, consequently, a much higher tackle-count.
 
Padraig Walsh and Kieran Joyce tightened up the half-back line and, with Michael Fennelly positioned back at midfield, playing deep along with the hard-working Conor Fogarty, it made it very difficult for the Tipp forwards and midfield to find any space.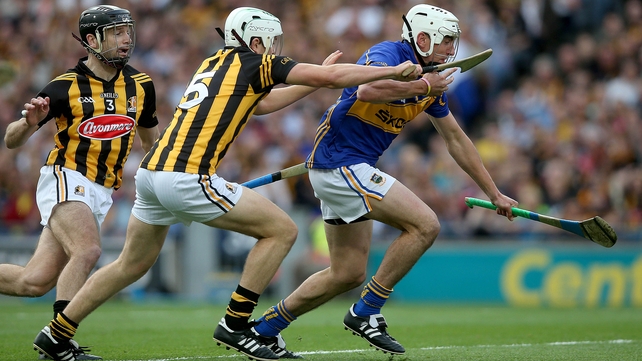 Both JJ and Tyrrell upped their games considerably from the drawn game as did Colin Fennelly up front. TJ Reid and Eoin Larkin worked extremely hard and the two Powers, Richie and John, both chipped in with crucial goals in the last 10 minutes to seal the game, a great achievement for the family.
The introduction of Henry Shefflin, who is still in great shape, also steadied the ship.
 
Richie Hogan was off form in the replay but still scored two valuable points and he had a massive year overall. Cillian Buckley, for me, was their most improved player this year by a mile and played consistently very well all year. Eoin Murphy's display in the drawn game kept Kilkenny in the championship.
 
This year Brian Cody commenced training earlier than any other year, introduced several new faces, adopted a policy of rotating players in the league, continued it into the championship, picking players on form in training and this continued right into last Saturday's game. It is not a policy that too many managers have the luxury of adopting. 

As for Tipperary, it was a case of so close and yet so far. It is a credit to the character within the team and their manager Eamon O'Shea and his backroom team, that despite a slow start to the year, they turned their season around only to be piped at the final hurdle. 

It is a savage disappointing defeat for Tipp to handle and it will either be the making or breaking of them for 2015. They have suffered a few defeats now to the Cats and must feel they will never again get the better of the men in Black and Amber.

 
Like Kilkenny 12 months ago, if they can dust themselves down and as a group resolve to make amends next year then they too could be back at the top.
They have brilliant young hurlers in their ranks such as the three Mahers, Noel McGrath, Seamus Callanan, John O'Dwyer, Cathal Barrett & co. and if they can find even three new players to bring more competition into their panel and starting team then all could be different. Tipp can take a lot of positives from the year. They are a proud hurling county whose day will come again.
 
Attention is already turning to 2015 and with the championship draws to be made shortly it will start focusing the minds of all team managements and players.
 
Kilkenny will no doubt be favourites to retain their title but there are a lot of teams who, for different reasons, will be putting in huge efforts next year. The championship is wide open.
"Tipp can take a lot of positives from the year. They are a proud hurling county whose day will come again."
 
Tipperary, as I have said, already have the hurlers to be in the shake up and lift Liam MacCarthy. Clare, following a very disappointing year at senior level but with a third under 21 All-Ireland title in-a-row secured, also have to be very serious contenders.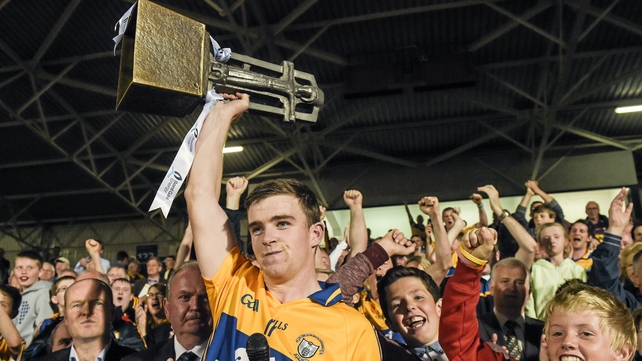 Limerick and Wexford can both look forward with optimism after their great runs in the qualifiers. Cork and Jimmy Barry-Murphy will also be big contenders as it is a make-or-break year for them and Galway, having reappointed Anthony Cunningham, will take beating on their day. Dublin, under new management, will also look to bounce back after a disappointing 2014. 
 
Waterford, with plenty of good young hurlers, will fancy their chances against the top teams. Offaly, Laois and Antrim need more work to step up to the level of the above teams but they too will put in the hard work to be ready for the new campaign.
 
As a footnote the amendments to the penalty rules proved very costly to Tipperary, who only scored one point from three penalties in the two finals.
The situation is currently being reviewed by the hurling review group. My own view is that the existing rule of three in the goals should apply with the ball to be struck no closer than 19 metres from the goal line for penalties and 21-metre frees.
 
The standard of refereeing came in for some criticism in the Kilkenny v Tipp replay but my view is that Brian Gavin did an excellent job and that was generally widely accepted by both participating teams and their supporters.  
Joe Dooley's hurling team of the year:
GOALKEEPER: Eoin Murphy (Kilkenny)
FULL-BACK LINE: Paul Murphy (Kilkenny), JJ Delaney (Kilkenny) and Seamus Hickey (Limerick).
HALF-BACK LINE: Brendan Maher (Tipperary), Paudie Maher (Tipperary), Cillian Buckley (Kilkenny).
MIDFIELDERS: Richie Hogan (Kilkenny), Shane McGrath (Tipperary).
HALF-FORWARD LINE: John O'Dwyer (Tipperary), Patrick Maher (Tipperary), TJ Reid (Kilkenny).
FULL-FORWARD LINE: Colin Fennelly (Kilkenny), Seamus Callanan (Tipperary), Richie Power (Kilkenny).