Ahead of Sunday's All-Ireland SHC final, former inter-county greats Brendan Cummins and Eddie Brennan have been giving insights into the preparations for the first Sunday in September.
Speaking to RTÉ Sport, Brennan, who won eight All-Ireland titles as a forward with Kilkenny, said that while the players will feel the magnitude of the occasion they will also have a routine to help them cope.
"The nerves will kick in, and no matter what anyone says, there is a kind of adrenaline rush to that," he said.
"But when you play so many matches like that I think a lot of these players – except for the new fellas, obviously, it's new territory for them – once the pre-match nerves are got out of the way, you don't be long just settling into the mode of just another game and you get on with the job."
Tipp's five-time All Star netminder Cummins said players from the teams will have stayed far longer than normal after after their last training session before the final, "because the supporters are there and you want to show the people that you're grateful for their support."
"Everybody that you run into on the week of the match wants a piece of you" - Eddie Brennan
He believes the players will have had a kind of mental battle to achieve the right mindset ahead of the game.
"You don't want to think too much about the game because then you burn up nervous energy, so there's a happy medium, I suppose, to be found.
"The more experienced players will find it easier; the young players will be just excited by the occasion and probably have no worries. But it can be a long time before you close your eyes at night thinking about what's going to happen on Sunday."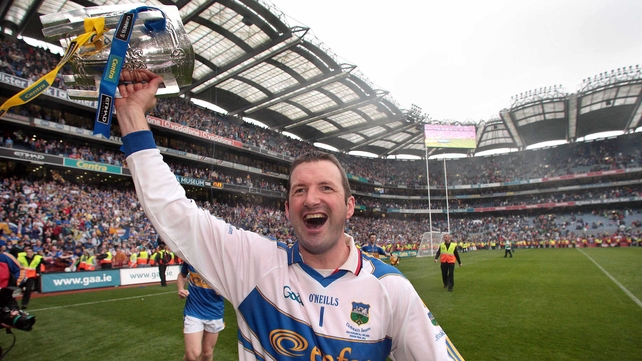 Cummins said the management teams will have taken soundings from the players on whether the teams would go to Dublin on Sunday, or Saturday evening.
"Managers have to be sensible leading up to big occasions like this, and take the temperature of the group," he said.
Both Cummins and Brennan spoke about the toll the well-intentioned support of the public takes on players in the build-up to the game.
Brennan suggested that it might have been a benefit for him that he had worked in Dublin during his playing career, in that he was away from the build-up in Kilkenny.
"I often wondered what it was like for the lads, when they were working around Kilkenny, that everybody you run into on the week of the match wants a piece of you," he said.
"You had your routine to get you here, and you have to back that routine to get you across the line" - Brendan Cummins
"It can be a skill and it can be an experience for you to learn how to deal with that kind of thing. Because, people, while they mean well, and they just want to talk to you, you have to pass yourself, but ultimately you have to be able to deal with that and get on with it.
"These [supporters] are the same fellas, unfortunately; they won't be long criticising you either if things don't go well. It's certainly something [that, as a younger player] the older lads will pass that information on to you or advise you on the pitfalls."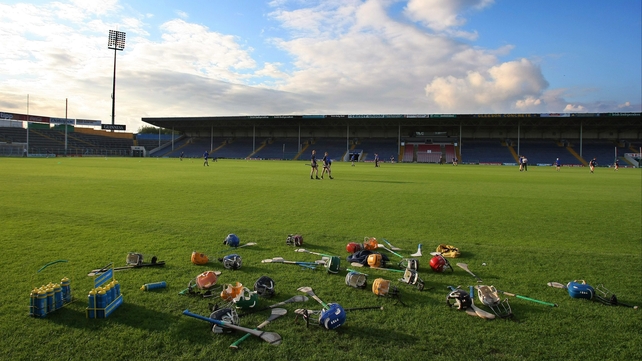 Cummins said players being asked for tickets "can be a problem" and that the management of this was a skill.
He recalled how Tipperary county secretary Tim Floyd was tasked with providing the players with their allocation of tickets, and ensuring team logistics were taken care of.
"The suits being brought to Dublin, and the tickets being sorted out, and the new gear bags, and the new tracksuits and that kind of thing, all that would be sorted by Tuesday lunchtime," Cummins said.
"So the players then get into their routine and that's really important. If you're going to perform - it is a special occasion, there's the whole lot – but at the end of the day it's 15 against 15 in a match.
"You had your routine to get you here, and you have to back that routine to get you across the line."
Looking ahead to Sunday, Cummins said the final would be a tight affair but backed Kilkenny's experience and their work rate to see them "just about get the nod as favourites".
Brennan disagreed, saying "they're probably the two form teams at the moment" and said the game was "50-50".
"It could come down to a bit of good fortune or misfortune on the day," Brennan said.