By Joe Dooley
After all the excitement and the dramatic finish of last weekend's semi final, we have another brilliant game in prospect between Cork and Tipperary in what is the oldest and greatest rivalry in the GAA world. 
The one thing that has always amazed me about this collision is the mutual respect the players and supporters have for each other and there is absolutely no bitterness associated with it.
Sunday's game is unique in that it will be their first ever meeting in Croke Park in the championship. 
To date they have met 82 times in the Munster championship with the honours even on 37 wins each. Both teams are coming into this game on the back of a good run of championship games and confidence is high in the two camps.   
Tipperary had a good league run, reaching the final, only to lose by one point to Kilkenny in the last minute of extra time. They then lost the Munster semi-final in a tight finish to Limerick, their first defeat to them at Thurles since 1973.  
Both management and players were under pressure after these reverses and they both rose to the challenge in impressive fashion against Galway in the qualifiers, finishing very strongly to score 2-10 to Galway's 0-01 in the final 20 minutes of that game.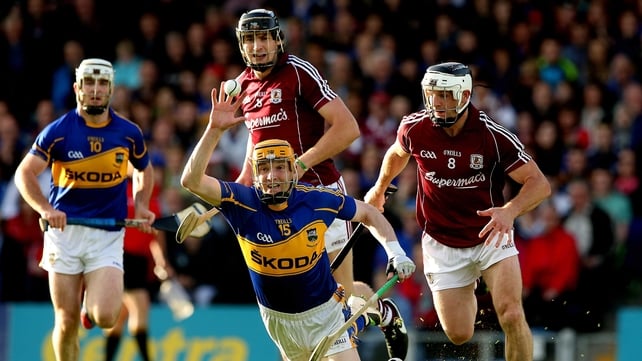 This win was a great fillip for all involved and more importantly they won back the faith of their supporters. I was in Thurles that evening and the crowd were still on the pitch a half an hour after the game finished.
Eamon O'Shea has always expressed nothing but full confidence in his players all year and they repaid his faith on the first Saturday in July. 
This was followed up with two easy, if not overly convincing performances, against both Offaly and Dublin. They were both no-win games for Tipp and they did what they had to do, running up big scores and only conceding one goal in across the two encounters.
They know that Cork will provide a much sterner test and a big step up in performance will be required to come out on top and get a crack at Kilkenny. 
Both teams have contested semi finals and finals over the last few years so no advantage accrues to either team in this regard. They also have experienced bitter disappointments and are eager to make amends. 
 
Tipperary are the more experienced of the two with a lot of players now in their prime like Paddy Stapleton, the Mahers  - Paudie, Brendan and Bonnar, Noel McGrath and Seamus Callinan - all of whom will need to lead from the front on Sunday. The new additions in the shape of Cathal Barrett, James Barry and John O'Dwyer add immeasurably to the Tipp cause.
The availability of Conor O'Mahoney to start could be crucial to the result as his physical presence could be vital against a strong Cork forward line.
The Rebels had a low-key league campaign, gaining promotion by the skin of their teeth from Division 1B. 
They played poorly in their opening championship clash against Waterford which ended in a draw but have since improved with every game, defeating the Déise easily in the replay before going to beat All-Ireland champions Clare in impressive fashion in Thurles on a scoreline of 2-23 to 2-18. 
They followed this up with victory over reigning champions Limerick by six points in the Munster final. That success was huge for this team – ending an eight-year wait for a provincial success.
     
They are now in the business of wanting desperately to get to a final and win it and are well gone beyond being satisfied with just being there.
JBM's men without doubt have a much stronger and better balanced team this year with the addition of the dual players Aidan Walsh and Damien Cahalane (who can now fully concentrate on hurling) and also the inclusion of Mark Ellis and Alan Cadogan. 
Several others such as Stephen McDonnell, Christopher Joyce, Conor Lehane and Seamus Harnedy are also physically stronger and playing with more confidence.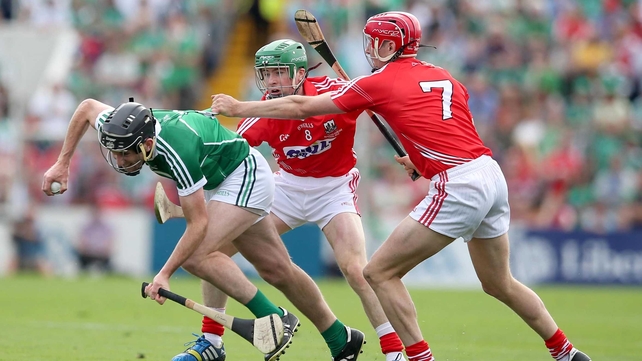 The one advantage that Cork have over the teams left in the championship is their natural speed and athleticism. It is extremely difficult for any side to live with them for a full 70 minutes if the game is played at a fast pace. Limerick found this out in the Munster final. 
 
As regards Sunday's meeting, I expect it may not be as open and free flowing as many are predicting. As the championship progresses, the stakes become higher and I can see this being a tense affair with both teams aiming to close down the opposition with a big emphasis on preventing goals.
Their league semi-final meeting produced seven goals and I do not see a repeat of that goalfest.
When you match up the players on both teams what transpires is that they are very evenly balanced and this is why the bookies cannot separate them.
However, I am going to plug for a Cork win on the basis that they have shown the more consistent form all year and the recent memory of last year's All-Ireland defeat might just make the difference to drive them on to victory.   
Watch live coverage of Cork v Tipperary on RTÉ Two from 1445 on Sunday next. Live also on the RTÉ Player and worldwide on GAAGO.
Live radio coverage on RTÉ 1 from 1400.