By Joe Dooley
Sunday's eagerly awaited Leinster hurling semi-final in O'Connor Park, Tullamore (4pm) between Kilkenny and Galway should be a cracker for a number of reasons.
Kilkenny acknowledged after last year's championship that their own standards had dropped in 2013 and this year have made it fairly clear from the outset that their aim is to get back up to the level of fitness and competitiveness of the Corks and Clares of this world.
Kilkenny never tried to make excuses for their early exit in last year's championship and that was a great starting point before commencing preparations for 2014. As part of those preparations, two new selectors were appointed and training resumed earlier than usual.
Having already stored away the Walsh Cup and Allianz Hurling League trophies this year, their number one priority right now is to win back the Leinster Championship, a competition they have not won since 2011.
I have no doubt but they are not thinking beyond Sunday's game.
Galway stand between them and a Leinster final appearance against the Dubs, who looked very good last weekend. There is no question but Kilkenny will be up for the fight on Sunday as Brian Cody and co will want to enter the All-Ireland series through the front door.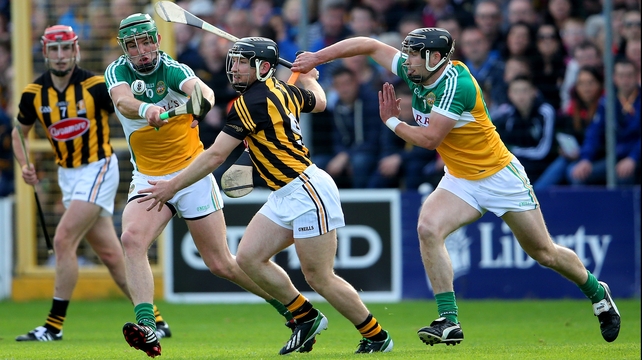 Galway have their own motivating factors for wanting a big performance on Sunday. They had a poor championship in 2013 after promising a lot in 2012. 
Their players and manager need to get a win over Kilkenny as much as qualifying for the Leinster final. Since drawing with Kilkenny in the 2012 All-Ireland final they have lost all encounters since, the most recent being this year's league semi-final.
Another big motivator is that neither team will want to be in the qualifier draw on Monday morning as a defeat could mean playing the likes of Clare or Tipperary, possibly away on Saturday week. Your championship season could be over very quickly.
Kilkenny, in particular, have a number of players with a lot of mileage run up on the legs, could so do with avoiding the back-door route. The qualifiers mean a lot of games in quick succession with some very strong teams in the group.
I expect Galway to give Kilkenny a right good game and anything less than the old Galway spirit will be very disappointing for their supporters.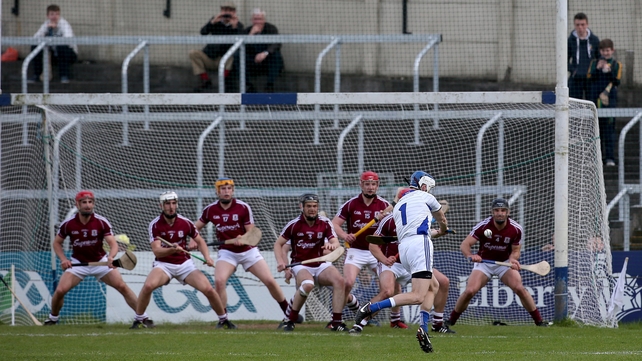 They are in the lucky position that they got a strong test against Laois and were lucky to come through in the end by two points. This will have helped ensure good training sessions over the last few weeks. 
They have also unearthed some very promising players in Ronan and Daithi Burke in defence, Padraig Breheny at midfield and Cathal Mannion and Jason Flynn up front, all of whom have strengthened Anthony Cunningham's panel and given him more options.
Conor Cooney also had a very good league campaign. As always, in big games for Galway, the positioning and performance of Joe Canning could be the difference between the teams. I would play him at full-forward and leave him there for the game where he can do most damage if given the right ball. 
Cunningham has also freshened up his back room team, most notably Eugene Cloonan coming in as a selector.
The Cats will have learned very little from the facile victory they had over Offaly except that all their players are very eager to continue wearing the jersey. The competition for places meant that every player was trying right up to the end.
Cody introduced a number of new players during the league but he is still gradually reverting to the tried and trusted. It is most likely that only Padraig Walsh and possibly Mark Kelly will be the only two players in their first championship season on Sunday's team.
Henry Shefflin and Richie Power have both recovered from injury and will most likely be pushing hard to start on Sunday. This puts pressure on everyone to work hard to retain their places.
On the basis of Kilkenny's form this year to-date and the fact that they have a fully fit panel to select from, I fancy them to win through in the end but not until after a very severe test from Galway. It could come down to the strength of the players on the Leinster side's bench making the difference. 
O'Connor Park, when full to capacity, is a great venue for a game and with good weather forecast, there should be a great atmosphere around the town and ground. Roll on Sunday.  It will not be for the faint-hearted.
Watch live Television coverage: Ulster SFC Donegal v Antrim throw-in 2pm, followed by Leinster SHC semi-final Galway v Kilkenny throw-in  4pm (Sunday 22 June, RTÉ One and RTE.ie, from 1.40pm, Ireland only)
Listen to live Radio coverage: Ulster SFC Donegal v Antrim throw-in 2pm, followed by Leinster SHC semi-final Galway v Kilkenny throw-in 4pm (Sunday 22 June, RTÉ Radio One and RTE.ie, from 2pm, Worldwide)