The contenders to win Liam MacCarthy do not occupy a crowded house but the widespread view is that the battle to be crowned All-Ireland hurling winners next September will be hotly contested.
No doubt fans and casual observers will rejoice at that prospect.
For the likes of RTÉ pundits Ger Loughnane. Liam Sheedy and Eddie Brennan, it's all about giving an opinion and you could sense the anticipation in their voices as they spoke at RTÉ's launch of the GAA Championship in Sixmilebridge, Co Clare.
"The margins between the top teams has never been as tight and that's why I think we're in for a fantastic championship," said Sheedy.
Loughnane added: "For the first time in a long, long time it's a championship that is wide open. The All-Ireland is among six teams and to have that number in any competition is great.
How do the main contenders stack up?
This year's league final was described as a "mighty game of hurling" by Kilkenny manager Brian Cody. And while the Cats' latest battle with Tipperary got many positive reviews, Ger Loughnane wasn't quite as complimentary.
"It was a great game, but not a game of championship intensity," Loughnane said. "All the others teams will have looked at it and will say that there are flaws in both of those teams. They will set out to try and exploit those flaws."
Liam Sheedy underlined the importance of Kilkenny freshening up their squad in 2014.
"Brian Cody has managed to unearth new talent; he probably needed to. To see Padraig Walsh and Cillian Buckley performing as they did and the impact they had in the league final is a huge plus.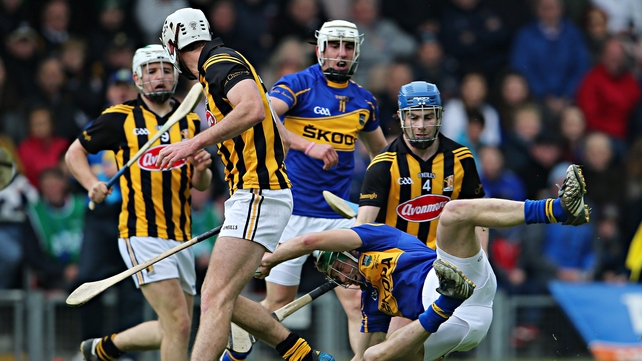 "Looking ahead, the draw hasn't been overly favourable for them in Leinster. However, whoever beats them will be involved at the business end."
Reflecting on the league just finished, Ger Loughnane felt that the campaign benefited many counties.
He said: "It was very good league for Clare. They got to the semi-final. Maybe they didn't want to show their full hand at that point - so winning was that game wasn't the be all.
"For Dublin, they went down to Waterford (Walsh Park) where they had never won before and beat Waterford on their own pitch. That was a huge psychological boost for them.
"It was also a good league for Galway because they discovered a few new defenders.
"Cork came up out of Division 1B. They looked really primed and if Aidan Walsh and Paudie O'Sullivan are available up front they potentially could have the best forward line in the country.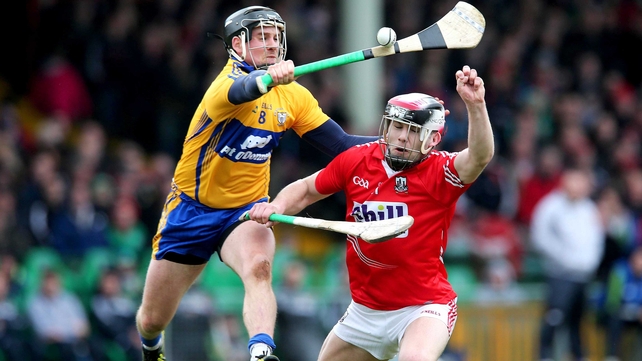 "People forget that Limerick are the defending Munster champions but people are writing them off completely. Since that bit of disruption over Donal O'Grady it has been very quiet, unusually quiet.
"I expect when they play Tipp in a few weeks time they'll really be fired up."
DECISION TIME - WHO'S GOING TO WIN LIAM?
Ger Loughnane kept his answer short and sweet, and was somewhat tongue in cheek when he said: "I go for Galway to win Leinster; Tipperary to win Munster and Galway for the All-Ireland. I think most would agree with those three predictions!"
Liam Sheedy had a little bit more to say.
"I think the last four will come down to Dublin, Clare, Kilkenny and Tipperary. Dublin have a good draw in Leinster. If they end up facing Wexford at Wexford Park, then that could be tricky. The returning Alan McCrabbe is important to them.
"I think Tipperary are in the best position they've been in for a while.Things are moving well for them now.
"Kilkenny haven't gone away. I don't think we'll see the best of Clare until they hit Croke Park. It's a pitch that plays to their strengths and they love the open spaces.
"Tipp did get the better of them in the league semi-final and they could follow up if they meet in a Muinster final.
"I think Tipperary are going to win the All-Ireland. As I said they are in a good space coming into the championship.
"After Limerick beating them last year, they'll be under no illusions when the sides meet again in a few weeks."
Eddie Brennan recalls a classic All-Ireland semi-final from last year.
"I'm going to go back to last year's semi-final and say that Cork and Dublin will make the final.
"Cork have the experience of playing in two All-Ireland semi-finals and finals. Paudie O'Sullivan is a great addition to their squad as he is a very clever hurler.
I have a feeling the Rebels will be there or thereabouts and if Dublin get that bit of luck they'll be there at the end."