By Joe Dooley
What a hurling year 2013 turned out to be.
At the start of the Championship everyone was expecting that it was going to be a two or three horse race with Kilkenny, Tipperary and Galway expected to provide most of the entertainment in the business end of the year.
The season unfolded with Dublin and Wexford playing out a dull draw and the Dubs winning the replay and going on to face Kilkenny, who had struggled to shake off Offaly in their opening round.
Dublin, against the odds, drew with Kilkenny in Portlaoise and deservedly beat them in the replay (their first win over the Cats since 1942) to set up a Leinster final meeting with Galway who had struggled to get past Laois.
Dublin gave one of the displays of the year beating Galway and scoring 2-25 to win their first Leinster title since 1961.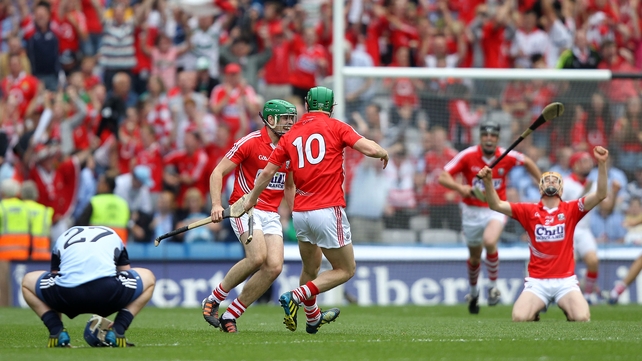 Down south, Limerick shocked Tipperary with a great performance especially in the last 20 minutes.
Clare won their first Munster Championship game in five years beating Waterford but then played poorly against Cork in the semi-final and were well beaten.
Limerick won the Munster final in front of a huge crowd at the Gaelic Grounds beating 14-man Cork to claim their first Munster Championship since 1996.
Meanwhile in the qualifiers, Kilkenny and Tipperary were drawn against each other in Nowlan Park in what was a hugely memorable occasion with 'King' Henry Shefflin returning to make a late appearance and help Kilkenny seal a tight victory.
Waterford did a tour of Leinster beating Offaly and Westmeath to set up a meeting with the Cats. It was a brilliant game on a lovely evening in Thurles going to extra-time and Kilkenny just shading it in the finish.
Clare played Wexford on the same evening and that game also went to extra-time but for me that evening the lasting memory that I took away from Thurles was, not the epic Kilkenny v Waterford game, but the speed and skill of the Clare team.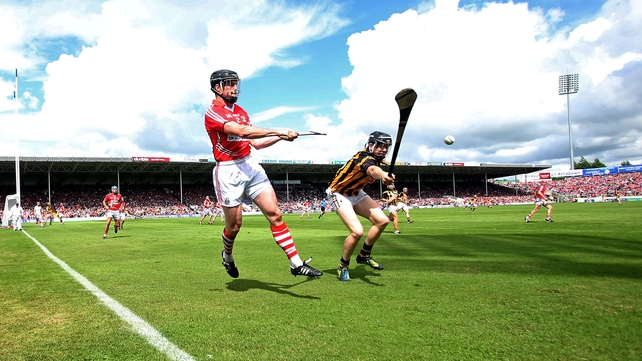 Kilkenny finally came a cropper against Cork in the next phase of the qualifiers with Henry seeing red. It was just one bridge too far for them. A growing list of injuries before and during the Championship did not help their cause in 2013.
Clare faced up to Galway in the quarter-final and proved too fast for them, and they cut out the threat of Joe Canning using a sweeper system.
They also did something very similar against Limerick in the semi-final, cutting out the threat of Graham Mulcahy and Declan Hannon and again winning comfortably.
Cork played Dublin in a classic game in the other semi-final and just about won with the help of an opportunistic goal from Pat Horgan and the sending off of Ryan O'Dwyer.
The first All-Ireland final between Cork and Clare on 8 September was not a classic but had a very exciting finish with Domhnall O'Donovan equalising for Clare with the last puck of the game.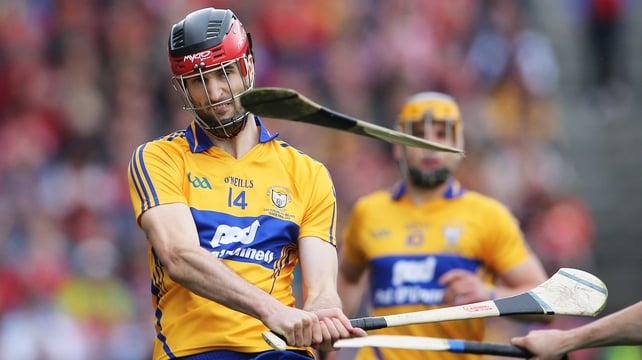 Clare reverted to an orthodox formation and matched up players to try and maximise their advantage.
Last Saturday's replay had everything. It started off at 100 miles per hour with scores coming fast and furious.
There was plenty of goals and the two teams level with eight minutes remaining.
Cork could have lay down after going eight points behind in the first half but in fairness they showed huge character to fight back and draw level.
Late goals from Conor McGrath (a super individual effort) and Darach Honan sealed a famous victory for Davy Fitzgerald and Clare.
Like in all previous games they played Clare led from the front from the off and were never behind in their last few games except for less than a minute of the drawn final.
The stand out memories from the year for me were:
1 The atmosphere and excitement of the All-Ireland final replay last Saturday. It had everything with eight goals, 36 points, great individual displays and the arrival of a new force on the block.
2 The Kilkenny v Tipperary game in Nowlan Park was a special occasion with a brilliant atmosphere. The arrival of King Henry and the cheer he received from the Kilkenny supporters was out of this world.
3 The Dublin v Cork All-Ireland semi-final was a great game from start to finish with the teams level on 15 occasions. Great point scoring and fast hurling.
4 Dublin's display in comprehensively beating Galway in the Leinster final was an historic day for hurling in the capital.
5 Limerick's victory in Munster beating Cork in the final and the huge outpouring of emotion after the game.
Team of the year: Clare
Manager of the year: Davy Fitzgerald
Hurler of the year: Tony Kelly
Young Hurler of the year: Podge Collins
Individual performance of the year: Shane O'Donnell
Score of the year: Have to pick two - Conor McGrath's goal in the replayed final and Domhnall O'Donovan's now famous equalising point in the drawn final.
Entertainment moment of the year: Anthony Nash's first half 21 metre free against 12 Clare Players
My team of the year:
Anthony Nash
Paul Murphy | Peter Kelly | David McInerney,
Brendan Bugler | Liam Rushe | Pat Donnellan
Donal O'Grady | Colin Ryan,
Seamus Harnedy | Tony Kelly | Danny Sutcliffe,
Podge Collins | Pat Horgan | Conor McGrath,
Other players who would be very close include Shane O'Neill, Brian Murphy, Cian Dillon, Wayne McNamara, Gavin O'Mahony, Conal Keaney, Kieran Joyce,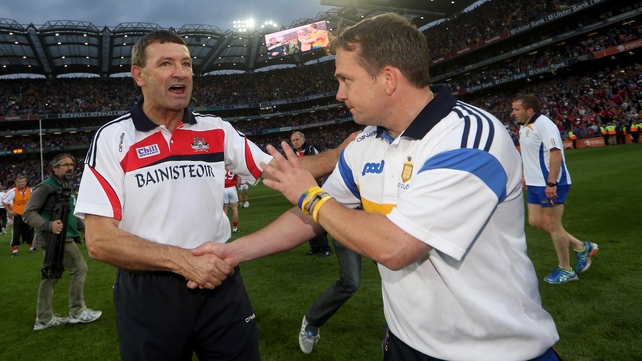 Refereeing:
The standard and inconsistency in refereeing games was a problem during the year with a couple of very soft red cards most particularly in the case of Pat Horgan and Henry Shefflin. These were technically correct decisions but still very harsh all the same.
Both players had the decisions rescinded and that proved invaluable to Cork as they would not have beaten Kilkenny or Dublin without Pat Horgan.
Having said that the level of analysis on the performance of referee's has gone over the top and now seems to occupy more coverage than player or team performances.
We need a code of conduct adopted in the GAA where what the referee decides is final and accepted by all participants and mentors in a game similar to other sports like Rugby where officials are never abused or questioned. It is a very tough job and in order to encourage good people to get involved in refereeing such a code of conduct and respect towards officials would help.