By Joe Dooley
The Galway-Clare clash is a very difficult game to call for a couple of reasons.
Firstly, Galway's below par display in the Leinster final - was this a once-off and can they come out with a different team today and play with the intensity they did in last year's Championship?
Secondly, Clare, with a young and relatively new team, have mixed very good periods of play in games with very ordinary. Can they put a power-packed performance together for a full 70 minutes and withstand what Galway are likely to throw at them?
In trying to answer the above questions the bookies are finding it very hard to make up their minds and have installed Galway as the slightest of favorites.
Galway were very slow to get going in the Leinster final and it was ten minutes into the second half before they got to the pace of the game and they ran out of steam in the closing stages. Dublin were brilliant on the day and fully deserved their win.
"If the ball runs Clare's way I think they could be serious All-Ireland contenders"
They will need to improve drastically to have any chance of beating Clare. Their defensive problems came to the fore again in the Leinster final with all defenders under pressure, but the full back line in particular lacked confidence and conceded far too many easy scores.
I would expect both personnel and positional changes in defence with possibly the mobile Johnny Coen detailed to follow Tony Kelly who is Clare's most prolific scoring forward.
Andy Smith did strengthen the midfield area when introduced, but Iarla Tannian will need to up his performance to last year's levels.
Apart from Joe Canning the rest of the forwards made little impact.
Damien Hayes - when introduced - did freshen up this sector, but much greater contributions are going to be required from Cyril Donnellan, Niall Burke, David Burke and Conor Cooney who are all very good hurlers, but need to work much better and create chances for each other.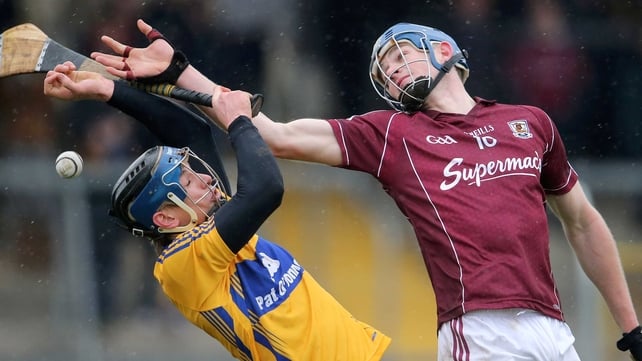 I'm sure there were a couple of lively team meetings and a fair bit of soul searching done down west over the last three weeks.
Anthony Cunningham has been training his team behind closed doors to get them focused and ready for the task ahead.
Coming out of Thurles two weeks ago the one thing that stuck most in my mind was the speed and fitness level of the Clare team; as one neutral supporter remarked it was 'like as if they were running on air'.
If the ball runs their way then I think they could be serious All-Ireland contenders. Their main weakness is that they fade in and out of games, but when they get moving with their retaining possession game they are difficult to stop, and they have loads of fast players that will put a round on any team.
Their full-back line of Domhnall O'Donovan, David McInerney and Cian Dillon are all very fast and like to get out in front and attack the ball and carry it down the field. The half backs of Brendan Bugler, Pat Donnellan and Pat O'Connor is their strongest and most experienced line.
Colin Ryan in midfield is a very skillful hurler and good free taker and upfront Tony Kelly is lighting fast and elusive as is Conor McGrath. John Conlon is a hard grafter and always contributes a few scores. Darach Honan missed that game through injury and should be back today.
They have plenty of strength in depth in their panel. Shane O'Donnell and Colin McInerney both scored vital goals against Wexford. Overall you would underestimate Clare at your peril.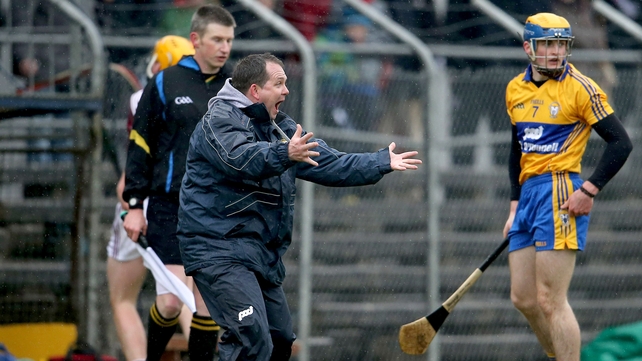 This game will come down to which team gets their tactics right on the day and can impose their game on the opposition.
I expect Galway to resort to the game plan that stood them well last year and to try and crowd out the middle third of the field and stop the running game of the fast Clare forwards and midfielders.
Clare will almost certainly have a plan to cope with the threat of Joe Canning. They are likely to withdraw a player to double mark him.
They will also aim to carry the ball out of defence and create point-scoring opportunities from out the field for their midfielders and half-forwards.
Knowing Davy, he will have them mentally ready and fired up to meet Galway head on. They are also the team with the least pressure on them.
Often times when a team appears to be in disarray, and their backs are to the wall, they gel together and produce their best performance.
I expect Galway to bounce back from their poor Leinster final display and with their greater overall strength to come through for an All-Ireland semi final meeting with Limerick.
A Clare win would not be a big surprise and one thing for sure is that they are a team on the upward curve, but on this occasion Galway still get a hesitant nod to advance.