By Joe Dooley
Kilkenny won the Allianz National Hurling League for the second successive year and in the process kept down the main challengers to their throne, namely Tipperary and Galway.
All energies are now focused on achieving the Championship three in a row. Remember this has only been achieved once by Kilkenny in the last 100 years. 'Three in a row' winners always have a special place in the history of the game.
Another big motivating factor is that a good number of the current players are in the autumn of their careers and will not want to miss any opportunities to win more medals.
Kilkenny are in the lucky position that the younger players like Paul Murphy, Kieran Joyce, Michael Rice, Michael and Colin Fennelly, Richie Power, TJ Reid and Richie Hogan have all emerged as leaders and match winners in their own right. They have huge competition for places.
Another big plus is the return of Brian Cody which all GAA followers will welcome.
Michael Dempsey and Martin Fogarty did very well in his absence. Together they represent, by a distance, the most astute management team in the GAA.
The objective of retaining the Bob O'Keefe Cup will be high on their priorities for 2013.
They will also need to get Henry Shefflin back playing as soon as possible. He is crucial to their cause as proved in 2012.
The Main Challengers – Tipperary and Galway
Tipperary had a very satisfactory league campaign and even though they competed well in the final, the performance of their forward line in particular will have Eamon O'Shea thinking seriously about how to improve this sector.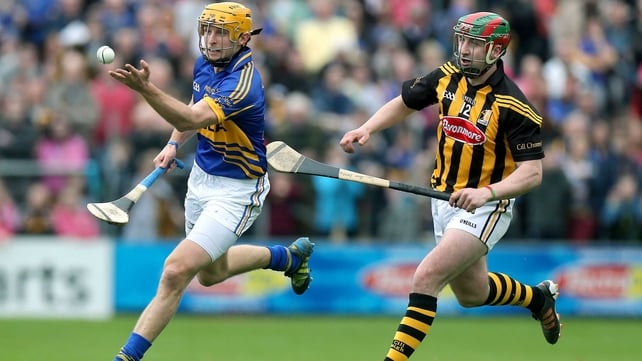 He will also need to get a more steel and aggressiveness into their game particularly from the players up front. Sometimes too much running around is not the answer, you need players who can stand their ground and win their own ball and take on defenders.
Over the summer I would expect their determination and confidence levels to rise and would not be one bit surprised if they lifted Liam MacCarthy in September. Their immediate aim will be to win Munster and get to Croke Park where the open spaces will suit their style of play. They have a very tricky opening assignment against Limerick in the Gaelic Grounds.
Galway manager Anthony Cunningham and management team will be hoping to make amends for last years All-Ireland final disappointment.
They are in their second year and need to build on the progress made in 2012. Galway need to settle on a centre back (Joseph Cooney looks best equipped for the job), play a more orthodox game plan with more players up front.
The tactic of playing with four rotating forwards and dropping back midfielders has gone by its 'sell by date'. Joe Canning should be positioned at the edge of the square and be left there for full games.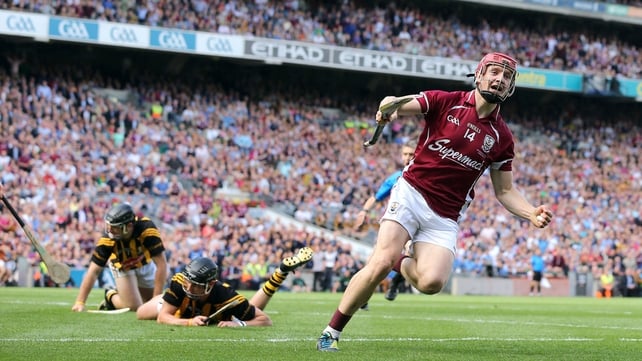 They will definitely be in the Leinster final and will be a very fresh team and I expect that they will take some beating. They are the current Leinster champions with a very young and physically strong panel. Win or lose in Leinster they will at the very least contest an All-Ireland semi-final.
The Chasing Pack and the Championship Format
It is very difficult to see any of the remaining teams challenging for the All-Ireland.
Any one of a few teams could beat the top teams on a given day but the probability is that they would not be able to beat the same team twice in the one year. Last year's example where Galway knocked out Kilkenny but ended up meeting them again in the final being a good example.
The Championship format most definitely suits the traditionally stronger counties like Kilkenny, Tipperary and Cork. Even though Offaly were the first team to win an All-Ireland through the back door it has only been done three times since and all by the traditional strong counties, Cork (2005), Tipperary (2010) and Kilkenny (2012).
The teams with the best outside chance of causing upsets this year would appear to be Clare and Cork. Clare had a very good morale lifting boost beating Cork in the relegation play-off after extra time and, having won last years Under-21 All-Ireland in style, are expected to push hard for a Munster title this year. They should be too strong for Waterford and if so will meet Cork in the Munster semi-final.
This will be a 50:50 game but represents a great chance for Clare to reach a Munster final.
Cork are going through a serious transition at present. They are down almost half of last year's All-Ireland semi-final team for a variety of reasons. They are very unique in that they can rise from the ashes quicker than any other county and in situations like this where fresh blood has to be introduced new leaders can emerge.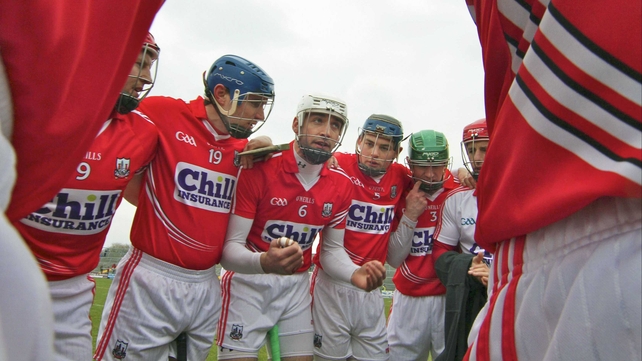 The big concern is the lack of success of Cork clubs, colleges and their underage teams over the last number of years. Despite these set backs you would still expect Cork to be involved in the latter stages of the Championship.
Jimmy Barry-Murphy is without doubt finding the task of managing Cork much more difficult this time round. He had a reasonably good year in 2012. A good Championship run in 2013 is required for all involved.
Waterford are working hard under Michael Ryan but are struggling to replace the loss of John Mullane up front. A lot of pressure also falls on stalwarts Michael Brick Walsh and Kevin Moran to produce big performances.
They are still capable of causing upsets but lack the overall balance to win a number of games on the trot. Limerick, with John Allen in charge, will be excellently prepared and could cause problems for Tipperary in the first round and indeed any other teams they play later in the Championship.
Dublin and Anthony Daly are in a make or break year for a number of reasons. A good number of their players are around for a few years and as a team they need to put in big Championship performances this year.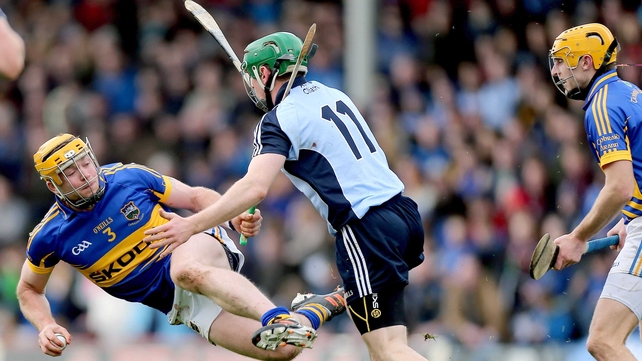 I would expect them to get over Wexford and do not be surprised if they give the Cats (no disrespect to Wexford or Offaly) a good run for their money in the semi-final.
Offaly and Wexford supporters will be hoping to see passionate performances from their teams and anything after that will be a bonus.
Hawk-Eye
I can personally testify to being on the wrong end of bad umpiring decisions in my last two years as manager of Offaly.
In the 2010 Leinster semi-final, a point by Galway's Ger Farragher in Croke Park was clearly wide and flagged for a point (a game that ended in a draw) and from nearly the same position the following year a wide by Alan McCrabbe of Dublin was also flagged for a point. A game we also lost narrowly. These results could have been different if Hawk-Eye were in place.
I welcome its introduction and think it will add greatly to the excitement of games and take the pressure off umpires. I would expect that in time it will be extended to cover goal-line incidents.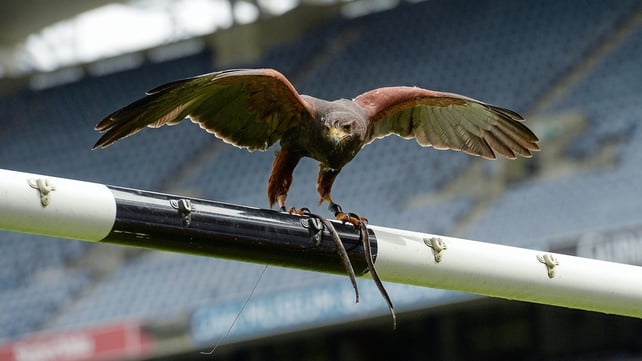 In the 1985 All-Ireland final between Offaly and Galway they had a perfect goal not given when a ball landed over the Offaly goal-line but bounced back out. You win some and you lose some.
The GAA should seriously consider putting the timing of games on a count down clock in Croke Park. It would take the pressure off referees and add hugely to the excitement in the closing stages of tight games.
Clare v Waterford
This is a huge game for both teams for a few reasons. Winning is always good for a team, the reward is a semi final meeting with Cork who are not world beaters and you also avoid the pit falls of being in the preliminary and phase 1 rounds of the qualifiers which can be lethal if you get a bad draw.
Clare are warm favorites to come out on top even though Waterford finished above them in the League. I fancy Clare to win on the basis that they have the younger panel, are the current All-Ireland under 21 champions and will be very well prepared under Davy Fitzgerald. The victory over Cork in the relegation final will also have boosted their confidence.