Cork's Seán Óg Ó hAilpín has announced his retirement from inter-county hurling.
Ó hAilpín, who first retired in 2010 when was he frozen out of the Cork panel by then manager Denis Walsh, returned to the Rebels team last term under Jimmy Barry-Murphy. However, the Fijian-born left-wing back has now called time on his career once again.
In a statement issued through the Gaelic Players' Association, the Na Piarsaigh clubman said: "I wish to announce my retirement from inter-county hurling. This time it's for good.
"I always felt it was premature to end my career in 2010. It was great to get the opportunity this year to re-establish myself in the team and contribute in a meaningful way to Cork.
"As I close this chapter of my life, I look forward with enthusiasm to the new challenges and opportunities I may encounter.
"I would like to thank all of the Cork and GAA supporters around the country for their phenomenal support over the years.
"Particular thank you to all my family and special thanks to Siobhán [his wife].
"I do not wish to make any further comment on this matter.
"Corcaigh abú. Rebels abú!"
Ó hAilpín had a 16-year career hurling for Cork, during which time he won five Munster Senior Hurling Championships (1999, 2002, 2003, 2005, 2006) and three All-Ireland Senior Hurling Championships (1999, 2004, 2005), captaining the side to the third title in 2005. He was also part of the Cork side that won the National Hurling League in 1998.
The rounded sportsman was a dual-code player to boot and has a Munster Senior Football Championship and National Football League title, both from 1999, to his name.
He was also named Hurler of the Year and Gaelic Players' Association Hurler of the Year in 2004.
On a day of retirement in GAA, Dublin footballer Tomás (Mossy) Quinn has also announced that his inter-county playing days are now over. The St Vincents clubman announced his retirement on Twitter, stating: It's been a childhood dream to play for Dublin for last 10 years, but time to go. It was a great journey & I loved every second #ÁthCliathAbú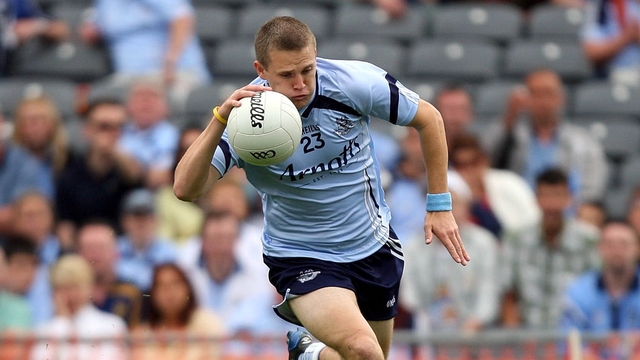 Quinn started his Dublin career in 2003 and the full-forward was an integral part of the team that won the All-Ireland Senior Football Championship in 2011 under Pat Gilroy.
It's been a childhood dream to play for Dublin for last 10 years,but time to go. It was a great journey & I loved every second #ÁthCliathAbú

— Tomás Quinn (@mossyquinn) November 2, 2012
In a third retirement this Friday, Offaly hurler Brendan Murphy has also ended his inter-county career.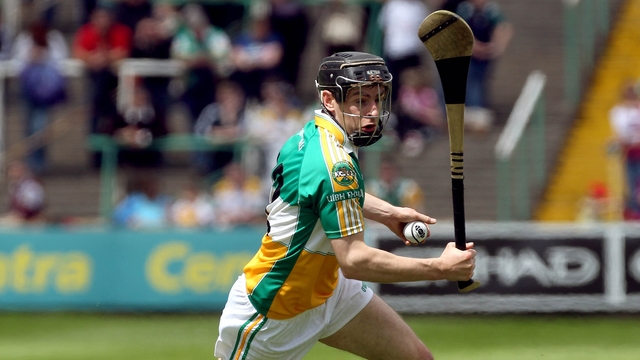 The Ballyskenagh man was the only player from the current Offaly squad to have played in the All-Ireland Senior Hurling Championship final in 2000.
Murphy said: "I've given the matter a lot of thought over the last few months, but I've finally decided that the time has come for me to finish with Offaly.
"I've informed [Offaly manager] Ollie Baker of my decision and he fully understands my reason for taking it.
"I'd love to go back with Offaly, but the demands of the modern game are increasing all the time for inter-county hurlers.
"I had a long, but not as successful as I would like, innings with Offaly and I got great enjoyment and satisfaction out of it. As well, I made many great friends down through the years
"But your priorities change when you get to my age. I'll now be able to focus more on my family - with my wife Claire and our young son Charlie - and on my job (as a doctor), and I'm really looking forward to that."