Ireland hockey coach Sean Dancer revealed he swapped notes with his predecessor Graham Shaw in New Zealand before taking up his new role.
Dancer was the New Zealand women's assistant coach before making the move to Irish hockey and, in what is a unique situation, outgoing Ireland coach Shaw took over as head coach of the Black Sticks.
"I have known Graham for a few years now; we played against each other in the Belgian Hockey League," Dancer told RTÉ Sport.
"When he came into the environment things were pretty much organised so I had an opportunity to sit down with him and have a good chat with him.
"He is certainly a good guy and we got a chance to talk about the strengths and weaknesses of each group."
It was announced on Monday that Park Developments would fund Irish women's hockey through a bursary scheme which would see a group of 23 players supported between now and the conclusion of the qualification period for the Tokyo 2020 Olympic Games in December.
Dancer explained: "The programme won't be a full-time programme but that's a good thing too for the transition, you can't go from what I know of was a little bit part-time, to a full-time programme, you will develop a lot of issues as well.
"I would refer to it as hockey bums, we don't want hockey bums, we want a good balance of people with a good lifestyle, at the moment what we are planning to do is try and go three or four days a week, and to be able to financially support the girls for that.
"That will allow us to train fully three or four days a week, then the girls can go into their life, work, study and do some stuff regionally."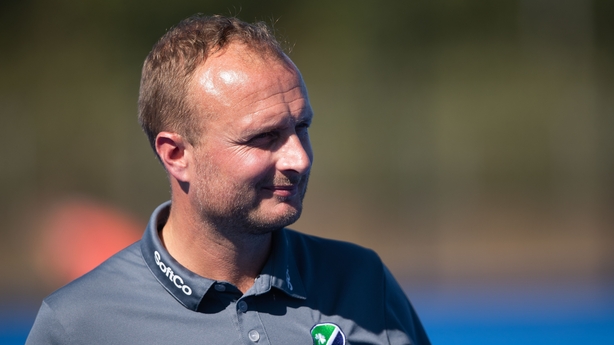 The Ireland women's hockey team made history last summer when they reached the World Cup final in London.
Dancer is hoping to build on that success and has some ideas for how to develop the team.
"It's about trying to play good fast hockey and then develop the game from there and I think the European and Irish defensive style of play is certainly one of their strengths.
"I think the area we can improve on and start to really develop is that attacking style of play, score a few more goals, be a bit more threatening in the attacking area and for me that's what is required to first of all qualify and then be successful at the Olympics.
"There is more than enough talent to be successful and I got to look at the juniors versus the seniors on Sunday and there is more than enough talent there to be successful in the future.
"Key for me for as a coach is that development programme coming through and I refer to it was a conveyor belt of quality athletes and for me the consistency of a programme is key and also an indication of how well it is going.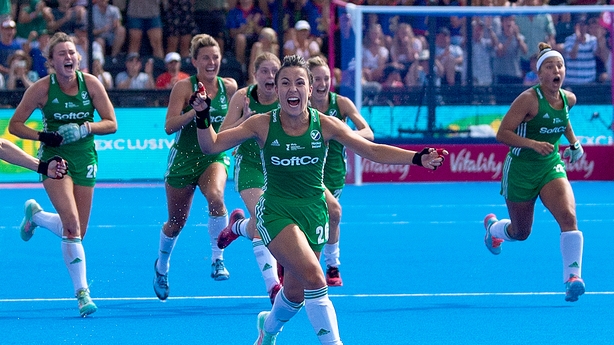 "For me it is really important that I have a good opportunity to work with those junior groups and start to really develop and that is also a really healthy thing for our environment.
"You don't want to have 18 players who know they are going to get selected every tournament and you need to have a good development programme that's really pushing those athletes.
"One, to allow a good pathway and two, so that the players at the top aren't complacent and constantly pushing for higher honours."