The last competitive meeting between Ireland and Spain was a resounding 7-2 victory in the 2017 European Championships, but the most recent meetings have shown there is little to choose between the teams.
Head coach Graham Shaw has already spoken about how both camps will be very familiar with each other ahead of tomorrow's World Cup semi-final (live coverage on RTÉ2 from 1.45pm) and in February this year they met four times in six days as part of a friendly series, with both teams enjoying two victories.
That European defeat in Amsterdam last year will be to the forefront of the Irish management and team, while the previous two competitive meetings went the way of the Spanish. They won both Three Nations games on an aggregate score of 9-4.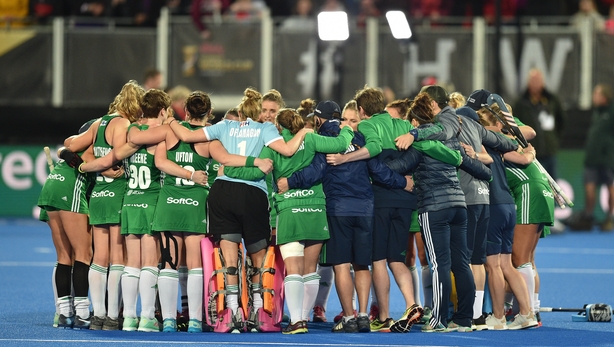 In 2016 they crossed paths in eight friendly internationals, with Ireland emerging victorious on three occasions.
Here is a closer look at the last five clashes.
Ireland 3-2 Spain (Friendly), Benalmadena, 11/02/2018
Goals: Anna O'Flanagan, Katie Mullan
Goalkeeper Grace O'Flanagan made a number of superb saves, but couldn't deny the Spaniards taking a deserved 2-0 lead.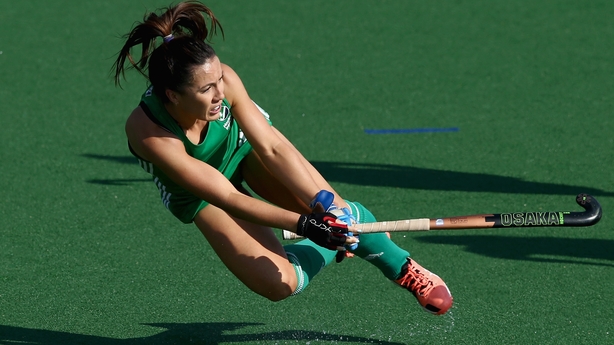 Anna O'Flanagan (above) from the penalty spot and Katie Mullan helped Ireland back on terms, before O'Flanagan secured the Irish victory from the final penalty corner of the tie as Shirley McCay's shot was sent goal-ward and O'Flanagan's deflection took it past Garcia.
The comeback meant the teams shared the spoils and split the series with two victories each.
Ireland: G O'Flanagan, A Naughton, N Evans, K Mullan (Captain), E Tice, G Pinder, L Colvin, H Matthews, A O'Flanagan, Z Wilson,  E Curran
Subs: E Buckley, Y O'Byrne, S McCay, S Torrans, D Duke, A Meeke, L McGuire
Ireland 1-3 Spain (Friendly), Benalmadena, 10/02/2018
Goal: Aisling Naughton  
After a dominant start, Aisling Naughton deservedly put the visitors in front. Spain's equaliser arose out of confusion between the umpires as the hosts caught the Irish unawares and Marta Segu took advantage of a disorganised defence to draw the game level in the 33rd minute.
Spain put the game to bed with two goals in five minutes in the final quarter with field goals from Alicia Magaz and a second for Segu to make the final score 3-1, perhaps not reflecting the close nature of the contest.
Ireland: E Buckley, Y O'Byrne, N Evans, K Mullan, S McCay, E Tice, G Pinder, R Upton, S Torrans, A O'Flanagan (Captain), Z Wilson
Subs: C Cassin, A Naughton, N Carroll, L Colvin, H Matthews, R Barry, L McGuire
Ireland 2-0 Spain (Friendly), Benalmadena,  08/02/2018 Friendly
Goals: Katie Mullan, Lena Tice
The opening goal came in the 29th minute as sharp passing from the backline found Gillian Pinder who sent a cross-field ball into the circle for a diving Katie Mullan to send goalward just before the interval.
Ireland dominated much of the second half with Zoe Wilson and the experienced Shirley McCay filtering passes through the Spanish line to awaiting Irish targets.
The second goal came courtesy of a penalty stroke from Lena Tice (below); awarded following a well-worked penalty corner routine that was stopped on the line by the body of a Spanish defender.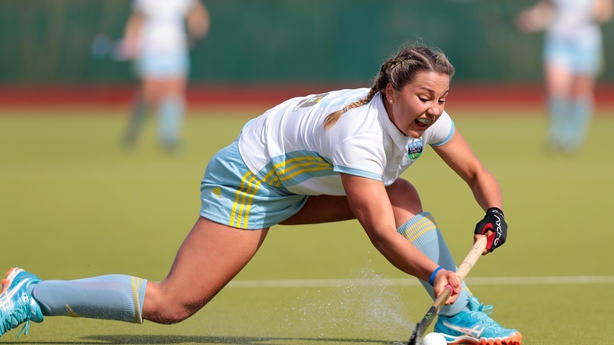 Ireland: G O'Flanagan, H Matthews, L McGuire, L Tice, R Upton, Z Wilson, G Pinder, K Mullan (Captain), D Duke, A Naughton, S Torrans
Subs: E Buckley, Y O'Byrne, S McCay, L Colvin, R Barry, N Evans, E Russell 
Ireland 0-7 Spain (Friendly), Benalmadena,  06/02/2018
Spain very nearly opened the scoring inside the first 90 seconds when a goal mouth scramble from their first penalty corner saw the ball go in but the umpire disallowed it much to Ireland's relief.
It was a pattern of things to come however and Ireland found themselves 2-0 down at the break.
The Green Army came out stronger in the second-half, commanding more of the possession with Deidre Duke and Kate Lloyd gliding into the circle to draw the save from Melanie Garcia, but it was one-way traffic as Spain coasted to victory.
Ireland: G O'Flanagan, Z Wilson, L Tice, S McCay, L Colvin, R Upton, G Pinder, K Mullan, N Carroll, N Evans, K Lloyd
Subs: C Cassin, H Matthews, Y O'Byrne, A Meeke, E Beatty, C Brown, D Duke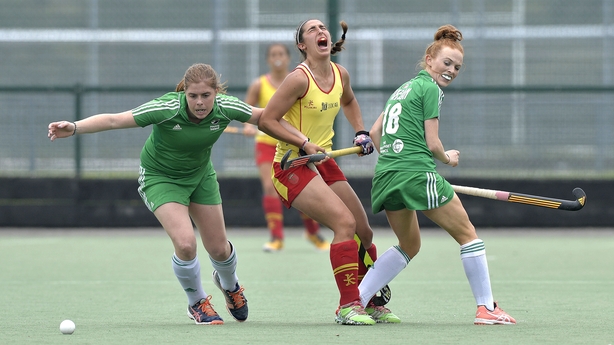 Ireland 2-7 Spain (Eurohockey Championships),  Amsterdam,  26/08/2017
Goals: Anna O'Flanagan (2)
Spain opened the scoring with the Irish equaliser coming in the 22nd minute as Roisin Upton's drag was again blocked by quick Spanish defensive runners. Katie Mullan was on hand to force the ball across the goal from the post where Anna O'Flanagan swept it home from close range on her 150th.
The lead lasted just two minutes, but O'Flanagan was again on the scoresheet to level matters. From there however it was all Spain, with Rocio Ybarra, the Spanish stalwart playing her final game, making it 7-2 from a penalty corner in the final minute.
Ireland: G O'Flanagan, Y O'Byrne, K Mullan (Captain), S McCay, E Tice, G Pinder, C Watkins, N Daly, A O'Flanagan, Z Wilson, D Duke
Subs: C Cassin, N Evans, E Beatty, R Upton, S Loughran, H Matthews, A Meeke
Watch live coverage of the Ireland's Hockey Wold Cup semi-final with Spain on RTÉ2 on Saturday from 1.45. Follow  Ireland v Spain  on  Sunday  via  the  live  blog  on RTÉ.ie/Sport and  the  News  Now  App