LIV Golf has confirmed plans for a 14-tournament league starting in 2023, with 48 contracted players being part of 12 "established team franchises".
The announcement comes as Trump National Golf Club in Bedminster, New Jersey, prepares to stage the third of this year's eight LIV Golf Invitational Series events.
LIV Golf CEO Greg Norman had said in May that 10 events would be held in 2023 before expanding to 14 in 2024.
"LIV Golf's expanding global platform will add a new dimension to the golf ecosystem as we know it, one that provides an opportunity for players and fans around the world to help maximise our beloved sport's true potential," Norman said in a statement released on Wednesday.
"Our franchise model will bring new energy and excitement to fans from all corners of the world, establishing a league of teams to connect and grow with."
Players contracted to LIV Golf will also compete in International Series events on the Asian Tour as a way to gain vital world ranking points, a factor seemingly at odds with claims from some players that they joined LIV in order to play less golf and spend more time with their families.
Speaking during the Open Championship at St Andrews, new recruit Paul Casey said: "There's a lot of discussion, a lot of WhatsApp chat group feeds going around. I'm not part of most of them.
"I think the discussion was if guys turn up en masse, then it lifts the world ranking points. So if they're going to go play an Asian Tour event, they all go together."
The full list of events will be announced at a later date and, according to a press release, "will not compete with the Majors, international team events or heritage events".
The creation of "established team franchises" will be in stark contrast to this season, which has featured a rotating cast of players as new arrivals - including former Ryder Cup captain Henrik Stenson - have required other recruits to be dropped.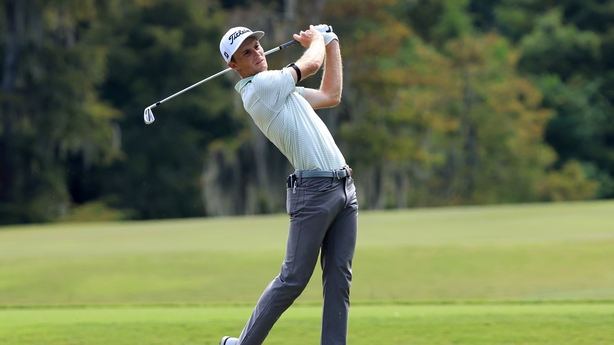 Elsewhere, Will Zalatoris reaffirmed his commitment to the PGA over the LIV Series.
For Zalatoris - and likely many others - major titles are the ultimate goal, not prize money.
"If you gave me all the money in the world tomorrow, I'd still be doing the exact same thing," Zalatoris said ahead of this week's Rocket Mortgage Classic in Detroit.
"Like I said, I've wanted to win a major my entire life and I've wanted to play out here."
The world number 13 was asked about the shorter format, but he instead pointed to the closed nature of the "invitational" series.
"I think the biggest thing that I would say is not even in regards to the amount of holes that are played, but I would say that any person on these grounds could have (Monday qualified) yesterday and won this golf tournament, and over there it's the same 48 guys playing over and over and over," Zalatoris said.
"You know, this is a pure meritocracy and I'm sure you could argue there's a meritocracy to being part of LIV, but that's their decision for you to play there.
"They're the ones offering you the money to play. Here it's earned and I think that's the biggest difference and I think that's something that right now with no World Golf Ranking points, I think that's why a lot of the top guys don't have a lot of interest, because we want to be part of majors, we want to win major championships."
The 25-year-old described himself as "very pro-PGA Tour," and as a member of its Player Advisory Council, he has participated in many internal conversations about LIV's threat to the tour.
"It's a wild time for the PGA Tour and I guess golf as a whole," he said, "but the changes that I think are going to happen and everything that's going to come down the road is only going to make us stronger."