In the turbulent world of golf right now with an upstart new tour pouring decadent amounts money into the modern pro game, there was a sense at St Andrews this week that there might be a truce in the war of words, such is the history being made for the 150th staging of the Open.
Almost the opposite has been the case.
Tiger Woods' damning assessment of the LIV Golf series: "what is the incentive to practice, what is the incentive to earn it in the dirt?" from Tuesday was followed by a broadside on Wednesday from the Open Championship organisers, the R&A, whose Chief Executive Martin Slumbers delivered a number of rebukes to the Saudi funded tour:
"I believe the model we've seen at Centurion and Pumpkin Ridge is not in the best long-term interests of the sport as a whole and is entirely driven by money. We believe it undermines the merit-based culture and the spirit of open competition that makes golf so special.
"I would also like to say that in my opinion, the continued commentary that this is about growing the game is just not credible and if anything, is harming the perception of our sport which we are working so hard to improve."
Rory McIlroy is right at the centre of it all. The world no. 2 ranked player may be producing some of his finest golf these days but he also holds the role of Chairman of the Player Advisory Committee on the PGA Tour which makes him a lightning rod for questions about the state of the game and he's balancing that with his quest for what he calls the 'holy grail' of golf.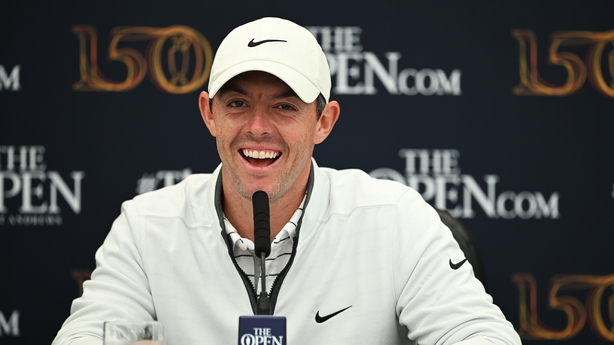 When asked how he was dealing with his position of golf politician while being a perennial major championship contender, McIlroy said on Tuesday: "Everything else that's happening in the golf world will still be there next Monday so I can forget about it and just focus on the four days here".
This is only the second time in his career that McIlroy has been in the field for an Open at St Andrews – a venue which has been quite rewarding for him down the years.
It was there in 2007, when he finished outright third in the Dunhill Links Championship that he earned his European Tour card in just his second start as a professional as a jaunty-striding 18 year- old.
In the 2010 Open at St Andrews, he opened with a Championship record equalling 63 only to tumble to a second round 80 in high winds on Friday - eventually finishing third.
A year later, he was runner-up to Michael Hoey on a dramatic day for Irish golf at the 2011 Dunhill with Graeme McDowell in a share of third place. All three had been tied for the lead on the final day.
Then in 2015, he ended up being unable to take his place in the field after sustaining a badly twisted ankle in the week before the staging of the Open around the Old Course.
And so now he finally returns to a venue he knows he can overpower as he showed in such devastating manner twelve years ago but also one which commands his respect when enough wind blows across the narrow links.
"It's been a long twelve years" McIlroy told RTE Sport this week. "I'm excited to be here and I've been earmarking this week for quite a while because there's just something so special about an Open at St Andrews."
As the No. 2 in the world rankings and given his past history around the Old Course, McIlroy is the clear favourite, a mantle he has worn many times since he last won a major championship almost eight years ago.
Sometimes it seems to weigh heavily on him but having been in contention in all three majors this year, he's getting better at dealing with expectation, much of it coming from within.
"I feel good and if I go out there and play the golf I'm playing right now and the golf I know I'm capable of and if I don't get ahead of myself and stay patient and smart, I'll give myself a chance come Sunday," he concluded.
The 2019 Open winner Shane Lowry comes into the championship as the No. 22 ranked player in the world, enjoying some of the best ever form.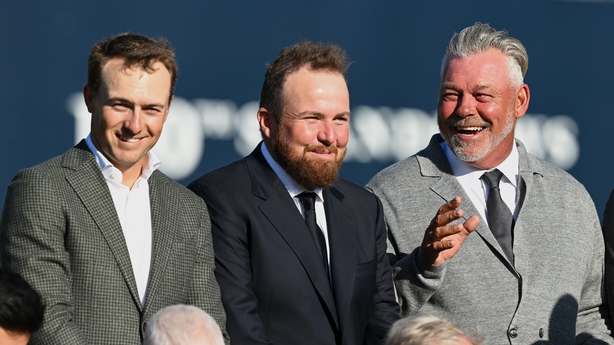 "I feel good and I'm kind of looking forward to the challenge of trying to go out there and play against the best in the world and maybe walk over that bridge (on 18) with a chance to win on Sunday," he said on Tuesday.
"I think it's just a matter of getting the six inches between my ears right and if I do that I think I maybe have a chance."
The first Irish player in action will be Seamus Power just after 8.00 am in the first round and having played St Andrews as an amateur in the Links Trophy 12 years ago, he found it to be a very different task in practice this week.
"I'm preparing to give myself a chance on Sunday," he said on Tuesday after making three cuts out of three this year in his major championship debut season including a top ten finish at the USPGA Championship and a top 12 finish in the US Open.
As the World ranked No. 37, he's a real contender these days in what has been a steep learning curve in the majors over the last three months.
"Putting is going to he huge here," he stressed. "And using your head is going to be massive."
It's a big ask to avoid three-putting around here as you get some 60-70 yard putts but someone who's going to lead the field in the fewest three-putts is going to have a huge advantage."
Lowry, McIlroy and Power are among the morning starters in the first round with the other four Irish contenders, twice former champion Padraig Harrington, 2011 winner Darren Clarke and qualifiers David Carey and Ronan Mullarney out in the afternoon.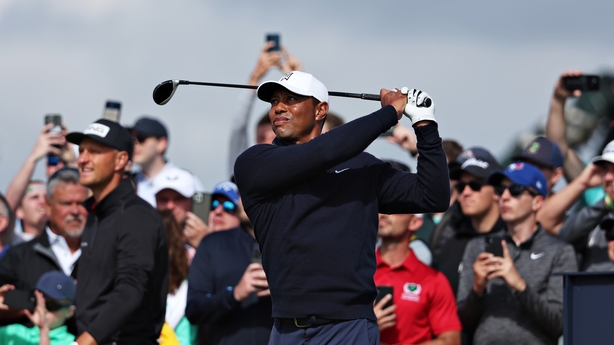 There's also a late first round start for Tiger Woods, the Open champion at St Andrews in 2000 and 2005, who has been earmarking this week since the early days of his recovery from a single vehicle car crash in February of last year.
There were rumours circulating early in the week that this would be his St Andrews Open swansong, but he quashed that in his press conference, hinting at playing in future Opens and even striking an optimistic note about this week.
"It's great to be part of this Open Championship. It feels more historic and I'm looking forward to the challenge," he said on Tuesday.
With only seven competitive rounds under his belt since the crash, it's a long shot to expect Woods to move into contention on Sunday but if there's even a hint of such a prospect, it would be the kind of theatre that would befit an occasion as historic as this 150th Open Championship.
Follow our live blog for each of the four rounds of the 150th Open Championship on the RTÉ News app and on rte.ie/sport, with regular updates across Radio 1 and 2fm.