As a host course for the Irish Open, Mount Juliet near Thomastown in County Kilkenny has a cachet about it that few other venues can bring to one of the most enduringly popular sporting occasions of the year on the island.
The memories of almost three decades ago when the names of Nick Faldo, Bernhard Langer and Sam Torrance were engraved on the trophy here in 1993, 1994 and 1995 are among the most evocative in the almost century-long history of the national championship.
With crowds limited to 5,000 per day last year, it was not quite the 'Mount Juliet' experience last year but the sold-out signs for Saturday and Sunday went up several days ago and thereby we can only hope the unique Irish Open atmosphere, last experienced to the full in Lahinch three years ago, can be rekindled at an old but familiar much-loved venue.
Enhancing that prospect is the presence of two strong Irish competitors, one of whom – Shane Lowry – forged the path of his professional career by so famously winning the 2009 edition as an amateur at the County Louth Club in Baltray.
In truth, he has had few real chances of winning since then and a best finish as a professional of tied fifth in 2013 at Carton House points towards the occasion of the Irish Open being one that places more pressure on him and other Irish players than regular tour events.
"I feel confident, I feel good about my game so it's just about managing expectation in a week like this, really. I feel like every week I play now is such a big week, and every week I really want to do well," he said on the eve of the championship.
"So it's just managing myself around the course and allowing myself to play good golf, and I'll be fine."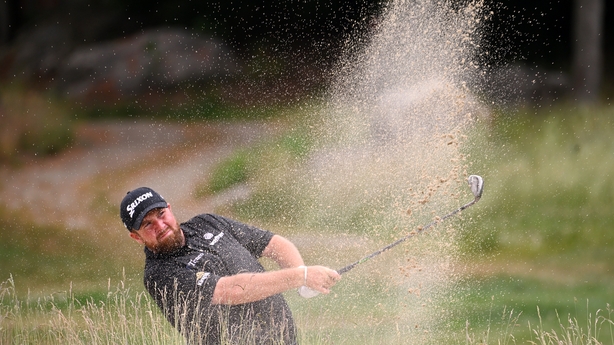 Lowry is ranked 24th in the world and is regarded as the favourite in a field which is not as strong as you might expect for an event carrying a prize fund of €5.7m, which is almost double what was on offer here a year ago and over four times the prize fund when the Covid-affected Irish Open was staged in Galgorm Castle near Ballymena in 2020.
There are just five of the world's top 50 players in Mount Juliet, including the world number 36 Seamus Power, who hails from nearby Waterford.
When Power last played in the Irish Open in Lahinch in 2019, he was not in particularly good form but still enjoyed the occasion so much that even though he lost his PGA Tour card that year, his experience at one of the greatest Irish Opens in memory primed him to return.
"The Irish Open is so special," Power said on Wednesday. "I have great memories. When The Irish Open was at Fota Island, local golf clubs would get a hole, and you would steward and stuff. So we did the 13th hole in Fota Island, and that's probably 20 years ago or even more, and it's... some of my earliest memories in golf, and it was so special watching the guys play.
"And I've seen the scenes of Shane winning, Rory win. Playing in front of your home fans and home country, it adds something to it. No matter what the size of any purse or anything like, it's never about that. For me, it's definitely one I've dreamed of winning for a long time. So hopefully I can get myself in a good spot on Sunday and see what happens."
Power, Lowry and the world number 27 Tyrell Hatton will tee off in the first round from the 10th tee at 8am in the morning.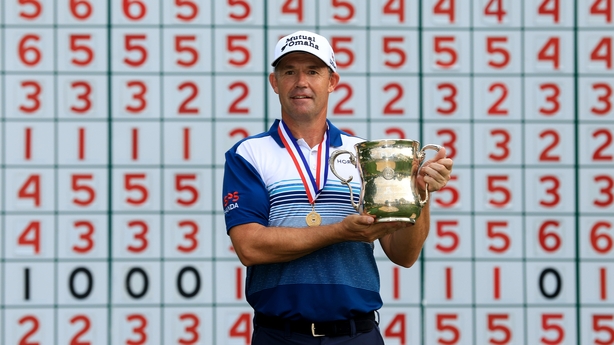 For returning hero – the newly crowned US Seniors Open champion Padraig Harrington – the Irish Open is a tournament he's always called 'the fifth major'.
His 2007 triumph in Adare Manor in a play-off with Bradley Dredge in front of 24,000 final day fans was the springboard for what subsequently unfolded quickly in his career. Within nine weeks he had won the Open at Carnoustie and within 15 months of that famously dramatic day in Limerick, he was a three-time major winner.
"Just so much you have to manage in an Irish Open week," Harrington said on Tuesday.
"That's kind of the same with the majors. When you go to a major, the amount of players who just don't bring their games because of what's going on, how they get distracted and the stress of it. I found that a big problem with the Irish Open for years. So around 2006, 2007, I started to get a handle on that and no doubt that handle was what helped me win the majors."
Harrington admitted to feeling a bit flat in the pre-event Pro-AM on Wednesday and he does not appear to be expecting too much of himself this week after the exertions of his tense victory in Saucon Valley, Pennsylvania last weekend.
"Look, the challenge this week is all about me and how I can get myself up after last week," he said.
"I don't want to have a flat start. I need a certain level of tension to keep myself in the game this week. Hopefully that happens."
In total, there are eight other Irish contenders in the field, including full DP World Tour cardholders Jonathan Caldwell and Cormac Sharvin; invitees Paul Dunne, John Murphy and Niall Kearney; Irish PGA Order of Merit winner David Higgins and two amateurs Mark Power and Colm Campbell.
Watch the Horizon Irish Open live on RTÉ2 and RTÉ Player on Thursday and Friday from 1pm-6pm. Day 3 and 4 coverage on Saturday and Sunday from 1.10pm on RTÉ One and RTÉ Player.