There's likely to be a sense of some relief among the leading contenders this week as soon as the first ball is struck in the 122nd US Open because that might just mark an end of question after question about the current state of the game which is in considerable flux right now.
Brooks Koepka, a winner of the title twice in the last five years, labelled the press conference inquisition of players here on all matters 'LIV' as a 'black cloud' such has been the lack of discussion about the actual championship.
Whatever about the final product served up near Hemel Hempstead last week, the PR department of golf's new interloper tour must feel their promotional efforts knocked it out of the park because not even a riveting conclusion on the PGA Tour's Canadian Open on Sunday and a performance of considerable charisma by Rory McIlroy, could change the agenda.
The week would, in usual circumstances, be filled with references to Francis Ouimet's fairytale-like 1913 success as a 20-year-old amateur who grew up in a house by the 17th fairway or perhaps the extraordinary story of the 'Battle of Brookline' Ryder Cup comeback by the USA in 1999 where that penultimate hole proved a pivotal site in determining the outcome.
Instead we have the wind behind the 'Saudi money' story which is not likely to abate any time soon.
The non-US Open theme of the press conferences began early afternoon on Monday, when the richest player on LIV Golf's roster Phil Mickelson straight-batted every question in a display of stoic rehearsed retorts which will likely go down as far and away his dullest interview in history.
That wasn't entirely of his own doing because not a single question was asked of the six-time major winner about his unique US Open record of six runner-up finishes without a win, nor of his quest this week for the career-grand-slam.
Without a top-25 finish in his national championship since the last of those second place finishes in 2013 and just three competitive rounds under his belt since February, Mickelson's tilt at achieving all-time-great status is ebbing away just as Saudi money hits his bank account with the power of a gushing oil well.
So in looking for true prime contenders, it might be wise to check on some trends which have prevailed over the last few years – in particular the complete debunking of the old notion that slow and steady wins the race in this championship.
The US Open set-up in recent times, with a few exceptions like Merion nine years ago, have been stern but not overly-severe tests with the result that the last six titles have been claimed by bona-fide 'bombers' of the golf ball - Johnson, Koepka twice, Woodland, DeChambeau and Rahm.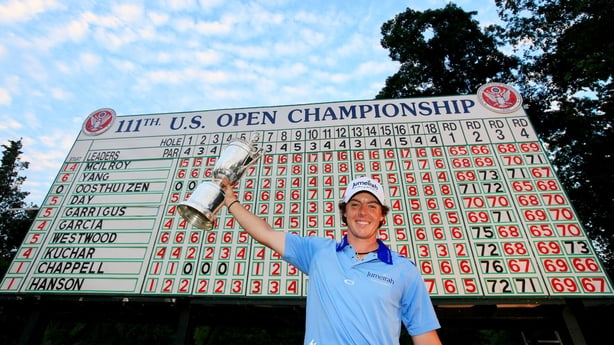 Even a player like Rory McIlroy, often unfairly dismissed as not being comfortable with the firm fast typical US Open conditions that may prevail come this weekend, has found a way to claim a top ten finish in his last three attempts to stack alongside his record breaking eight-shot victory on the untypically soft fairways and greens of Congressional in 2011.
McIlroy has vaulted into the top three of the world rankings as a result of his first win of the year in Toronto last Sunday and with two top tens in majors this year - one of those a runner-up performance in the Masters - there's a strong case to be made for his credentials to win a major for the first time in almost eight years.
That lengthening drought of success seems to be an impediment of itself in holding him back and there haven't been too many occasions since his USPGA triumph in 2014 when he's actually contended to win one in 28 subsequent attempts.
Facing a wedge shot on the 18th hole in Carnoustie of no more than 95-yards at the Open in 2018 to put pressure on Francesco Molinari, he wafted the approach 25-feet off target and two putted for par.
Similarly, as he moved to within a stroke of the lead in Torrey Pines last year at the US Open, he struck one of his finest iron approaches on Sunday on the 11th only to three-putt for bogey while then taking a double bogey on the next hole.
Even when he moved to the edge of contention in the Masters two months ago with an eagle three on the 13th, he failed to find the green in regulation on the next hole and missed the fairway on the 15th, necessitating a lay-up to the par five.
Then came his experience in the USPGA Championship in Oklahoma last month after an opening round of 65 - a reversal of fortune that left him scrambling for explanations.
"I felt it was my strongest start in a major in a very long time and I did not take advantage of the position I put myself in," he said this week.
McIlroy's talent for the physical aspect of the game was there for all to see last Sunday in Canada but arguably the most important thing he can take away from the week was his response to losing a three-shot lead on the back nine only to shore up the damage and claim the high ground with a birdie, birdie finish on the final two holes to win the title in some style.
It was another flirtation, though, with a near-miss finish which could have been quite a burden to carry into this week but instead, he found some resource to change the course of his round when he needed it most.
That kind of resilience has not often been his strength in recent years.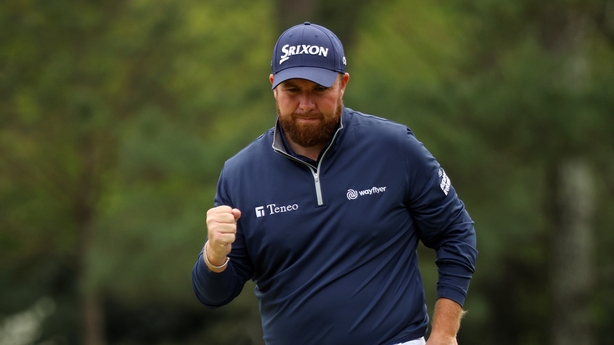 McIlroy moved to number three in the world with his win in Toronto – his highest world ranking since August 2020 - while Shane Lowry, with a top-ten finish is now enjoying his highest position in the world in over two years, up to 24th.
The 35-year-old is a former US Open runner-up who loves the premium on ball striking required at a US Open and the need for a dogged short game and tidy putting.
With a trio of top three finishes and six top 15's in his last nine starts, Lowry is a consistency-machine these days and that's down principally to two factors.
"I think I'm better at accepting bad shots and I'm putting better," he said after a practice round on Tuesday.
He admitted that it was unusual to play all 18 holes on a practice day but he felt that Brookline with at least eight 'blind' shots on the course required extra attention in preparation.
Seamus Power, now ranked 41st in the world completes the Irish contingent having made two cuts from his first two major championship starts, both this year, including a top ten at the USPGA where he was only four shots away from the play-off mark.
He feels, after his USPGA experience, that he's ready to make an impression at a higher level on the biggest stage in world golf.
"It wouldn't have taken a lot for me to get to get to the 17th tee (at the USPGA) at five under (which was the play-off mark). It's a few 'what-ifs' so I was a little disappointed," he said on Tuesday.
Picking a favourite this week is not easy. Brookline's undulations and holes where the ball disappears out if sight lends itself to the notion that someone who knows the course well might prosper.
That set of criteria points to two players, one being the in-form Matt Fitzpatrick, a winner of the US Amateur title on this course in 2013 and serious contender in the USPGA three weeks ago until a bogey on the short par four 17th in the final round.
It also leans towards the World No. 1 Scottie Scheffler, a quarter finalist in that same championship nine years ago.