Shane Lowry believes that the expected tough weather conditions at the Masters over the weekend could work to his advantage as he tries to chase down runaway leader Scottie Scheffler.
The Offaly man produced a majestic four-under-par 68 on Friday and when he was signing his card, it looked like a score that would probably have him within a shot or two of the lead heading into Saturday's third round.
However world number one Scheffler went on the charge on the back nine late on Friday with four birdies helping him to an eight-under score, five clear of second-placed Lowry, Sungjae Im, reigning champion Hideki Matsuyama and 2011 champion Charl Schwartzel.
There's a lot of golf to be played yet, and Lowry is hopeful that the blustery conditions play into his hands.
"I play well in tough conditions," he said. "I much prefer the scoring be like this than 20-under. This is where I think I thrive, in these kind of conditions. Yeah, it's supposed to be windy tomorrow.
"And knowing Augusta, it will probably be easier pins on Sunday. Scoring might get a little better on Sunday, but tomorrow (Saturday) you need to put yourself in a position to give yourself a chance on Sunday, so that's my goal for tomorrow."
---
---
Despite producing one of the best rounds on Friday, buoyed by a brilliant chip in on the 10th, Lowry said that it hadn't been an enjoyable experience.
"I didn't enjoy it really much at all. It was so hard out there.
"Look, it was one of my better rounds of my career, I think. It was quite tricky out there, quite difficult, and I managed to play some good golf and hole some nice putts at the right times. I'm, obviously, very happy with my score.
"There was a lot more disappointed standing here yesterday, and, yeah, I'm in a great position going into the weekend."
In terms of what that weekend can bring, Lowry is delighted with the position he has put himself in.
"I'm in a great position. You're going to need everything to go your way to be standing there getting green on Sunday. I'm where I want to be.
"I'm where I need to be. Yeah, I'm looking forward to it. It's going to be hard, but I'm looking forward to it."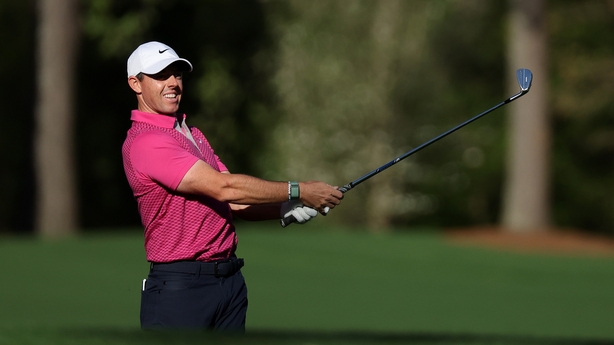 Rory McIlroy, meanwhile, feels that his race isn't run despite the fact that he will start his third round ten shots behind Scheffler – although his belief will have been shaken by the American's excellent back nine.
Speaking before that particular charge, the Down man said that he was still in the running.
"Someone might get to four or five-under by the end of the day, but I still feel like I'm right there," he said.
"You go out tomorrow and you play a decent front nine, and all of a sudden you're right in the thick of things.
"I'm in a decent position. I'd like to be a couple of shots better at least, but I'm still right there."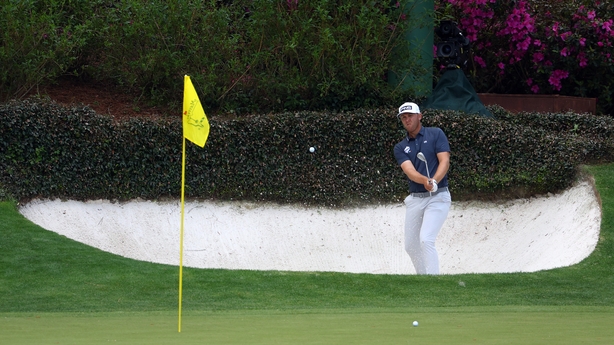 Although three-time major champion Padraig Harrington missed out on the weekend by one shot, Seamus Power made the cut on four over.
"Obviously any week you hope to make the cut, but this week it would be even more special," Power said, before his continued participation was confirmed.
"It's just such a fun course to play. There's so many different shots, like so much imagination required. It's a blast. I'd love to play two more times.
"Especially when I got to plus six I was delighted to get in at plus four. Overall can't be too upset considering the way I was struggling out there on the front nine.
"It's tough going out there. 11 is into the teeth, and the pin is like it's a narrow section on the front. Obviously anything turned over too much is in the water, but then you miss it right, and it's just a tough shot.
"It's the same at 12. I watched guys and heard guys talk about 12 for years, and you're like 'Nah, it can't be that bad really'. Then you're standing there today, and it was this bizarre sequence of events.
"Patrick (Reed) stood up and hit a shot that got hammered by a gust, and it went only 135 yards. I'm standing here with the same club not really knowing - you still have to commit to it, and I hit one of the best shots of the day, and you watch it fly straight into the back bunker. Then you've got a shot you can't land on the green."