The 'will he won't he play' Tiger Woods story, which has basically run the media agenda all through this week, has probably suited just about every other player with serious hopes of challenging in the 2022 Masters fine.
It has distracted attention away from the contenders near the top of world rankings - a list which currently resembles a bunched Grand National field coming to Becher's Brook second time around.
Trying to call a winner this year is maybe more difficult than it's been since pre-Tiger times as there is no dominant figure in the world of golf right now and any one of the top six players in the rankings could conceivably be No 1 next Sunday if they have a green jacket across their shoulders.
And rankings are only part of the equation in predicting a winner - a scenario illustrated by the last five consecutive April stagings of the Masters being won by players outside of the top ten in the world.
Last year's winner, Hideki Matsuyama was number 25.
There's so much more to winning around Augusta than a good form line based on the PGA Tour schedule.
"It's the ultimate test and it's always about the mental challenge," said 22-year Augusta National veteran Padraig Harrington, who is preparing for his 16th Masters and first in seven years.
"There are a lot of big shots you're asked to hit out there. The difference between a good and bad shot is the difference between an eagle and a double bogey at times," he explained.
"And it's tough in terms of the speed and firmness of the greens and if you get out of position you can look very silly very quickly."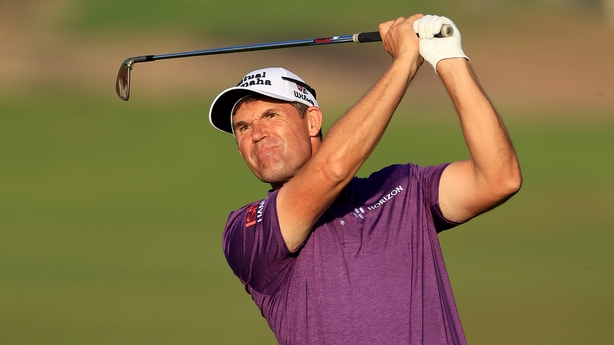 Harrington has long been an advocate of throwing caution to the wind, firing at pins at will in his career, but not around Augusta and he's not the only player with a naturally carefree inclination looking at the challenge this week and striking a note of strategic caution.
"It's about discipline around here", said world No 9 Rory McIlroy on Tuesday. "I've so much belief in my ability that it baits me into hitting shots that I don't need to hit. I'll always make enough birdies here. That's not the problem. The problem is keeping the mistakes and big numbers off the card"
For McIlroy there's a few other obstacles to clear - mostly on the mental approach he needs to adopt having twice seriously contended to win over the course of final rounds in 2011 and 2018.
Both experiences ended badly.
Then there's the ever present question he has faced at every Masters since 2015 about the possibility of completing the career Grand Slam. The Masters is the only Major championship between him and a status in the game accomplished by only five players in the history of golf: Woods, Nicklaus, Player, Hogan and Sarazen.
It's a question he's has grown accustomed to answering, albeit with a degree of weariness so this week he came prepared with a perspective that he seems to have genuinely settled upon.
"If I find myself in that position again, I think being OK with not winning is not a bad thing. I think fear of losing can cripple you and make you tentative and not play the golf you want to play. If it doesn't happen, it doesn't happen. I've had thirteen consecutive years of it not happening so I feel I don't have much to lose at this point."
Seamus Power, playing in his first Masters, described the experience of Augusta on his arrival last Sunday as being beyond what he anticipated, saying his first tee shot in official practice this week was more never-wracking than a lot pressure shots he's faced in regular tournaments.
In truth though, he's been dealing with those pressure shots over the last twelve months with great aplomb.
Twelve months ago, the 35-year-old from Tooraneena in Waterford was ranked 463rd in the world and scrambling between the secondary Kornferry Tour and pre-qualifying events on the PGA Tour just to have a workable schedule. Now he is a PGA Tour winner (Barbasol Championship last July) and is world No 41 after reaching the quarter-finals of the World Matchplay two weeks ago.
"Nothing in particular (changed)," he reflected. "I think I came to terms with who I was as a golfer. I spent years trying to do things that were difficult for me and I felt I needed to do them. I know what my limitations are. I know what I can do and I just play golf from there."
As for his chances in his first Major appearance at the age of 35, Power added: "I really like the golf course. We'll see, but expectations are high."
As they are for Shane Lowry who is now back into the top 35 of the world rankings, on the back of a consistent season highlighted by a near miss runner-up finish in the Honda Classic in February.
"Things have been going well, I'm feeling very comfortable out there but it's the Masters, you just don't know how it's going to go but I'm very hopeful that I can do something good this week," he said knowing that a pair of top-25 finishes in his last two Masters represents some feeling of getting to grips with the unique challenge of Augusta National.
"I think I'm starting to figure out the place a little bit better.
"Obviously I want to perform and stand there on Sunday with the green jacket. That's the excitement of being here, that if I play my best and get a few breaks along the way, that it could be me."
It could also be one of a host of in-form and even not so in-form contenders because like Jack Nicklaus in 1986 or Ben Crenshaw in 1995, who each had little form to speak of entering Masters week, it's a course than can elevate players on emotion as much as it can crush the hopes of favourites like, so famously and so often, Greg Norman.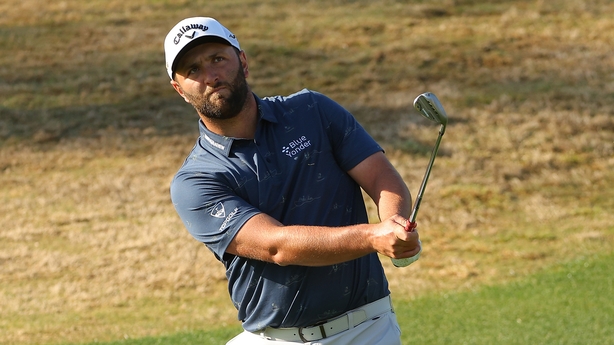 But of those who look like sharp contenders it's hard to look past Jon Rahm, deposed a fortnight ago as world No 1 by Scottie Scheffler but the rightful favourite here in spite of recent short game woes.
The reigning US Open Champion's recent record around Augusta of four consecutive top tens (two of them top five finishes) marks him down as the bookies favourite.
The Players Champion Cameron Smith, who was joint runner-up to Dustin Johnson in the November 2020 Masters, will be fancied. His all-round game and calm demeanour seem tailor-made for Augusta.
Then there's Johnson himself who seems to have arrested his slide in form in recent months with a impressive semi-final performance in the World Matchplay a fortnight ago.
The list of contenders goes on. Any one of the top ten have to be respected as does defending champion Hideki Matsuyama who has posted five sub-70's in his last ten Masters rounds and is a proved specialist Masters performer.
There's also the likely presence in the field of the world No 973 player who is a five-time champion around Augusta National. In the most open Masters probably in decades, could Tiger Woods equal Jack Nicklaus' record of six Masters triumphs?
Nicklaus was 46 and on the decline as a player when he won for the final time in 1986.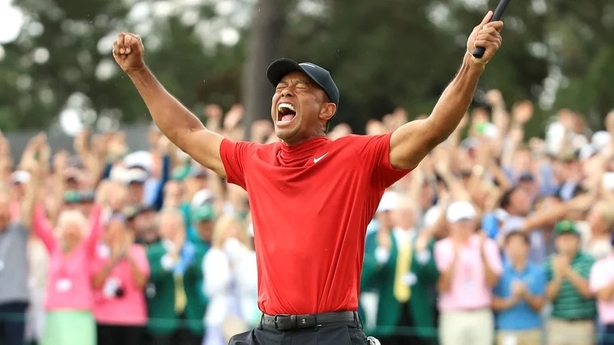 Woods is 46 but coming back from a crushed right lower leg injury suffered in a single vehicle car accident 14 months ago.
So could it really happen?
It's the Masters. There's always a bit of magic in the air and as Woods himself said this week, he wouldn't be teeing it up in Major championships any more if he didn't think he could win.