It's not too far off three years since Padraig Harrington was announced as Europe's Ryder Cup captain - and now the Dubliner has just three weeks to nail in his 12-man team for a daunting mission at Whistling Straits.
As it stands Jon Rahm, Tommy Fleetwood, Tyrrell Hatton, Rory McIlroy, Viktor Hovland, Paul Casey, Matt Fitzpatrick, Lee Westwood and Shane Lowry are the automatic picks with Harrington getting to choose the remaining three.
Speaking at length to RTÉ Sport's Greg Allen, Harrington talked up the potential importance of Lowry's inclusion, while also strongly hinting that we will see the reappearance of two old European favourites: Ian Poulter and Sergio Garcia.
"I'm pretty settled today [on my picks]," he said.
"I think it'd be an easy job to do it today, but three weeks is a long time - three tournaments, and especially with the last tournament being such a significant event, the BMW PGA.
"Viktor is 100% in the team, he can't be passed. Shane is in the last spot but playing very well. It'd be a big shock if he hasn't done enough at this stage. You need your rookies. You need the enthusiasm they bring. Both of them are very good around others - they play with others.
"The experienced players get a kick out of leading a foursomes or four-ball match with a rookie, leading them out and showing them the ropes.
"The idea of picks is to pick people who are complementary to the nine guys who are qualified. Both Ian Poulter and Sergio have delivered so many times in that respect, in terms of helping to motivate the team and lead on the course and off the course.
"Both of them have proved themselves enormously when it comes to the Ryder Cup and it would be incredibly hard not to see them there, but hey, the picks happen in a few weeks' time. I don't know what's going to happen in the next three weeks."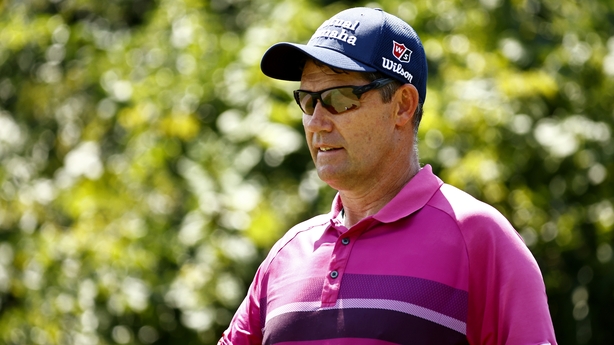 The USA currently boast ten players in the world's top 12. They will field arguably their strongest ever Ryder Cup team, with a boisterous home crowd behind them, but Harrington is confident the Europeans can rise to the challenge.
"They are very strong, incredibly strong. We've got to figure out a way of coming together and being a better team than the individuals and overcoming it, but there's no doubt that if it was a computer programming website run out on a gambling website they would win.
"The collective can be more confident than the individual. That's what we have to strive for in Europe, we always have strived for that.
"We're galvanised... we're motivated. It's very rare we've gone in as favourites. We know we have to get out there and make the most of what we've got in terms of partnerships and the team.
"Players are going to have to deliver that week. There's a certain pressure involved but when it comes to Europe there's definitely a will where they want to go out and figure out a way to win."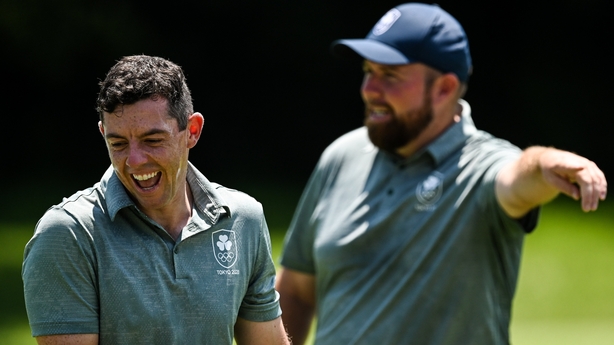 Harrington is also banking on Rory McIlroy to take the tournament by the scruff of the neck and spearhead the visitors' charge. The captain shared his admiration for how McIlroy has matured this year, adding: "Jon Rahm is playing brilliant, fantastic golf. He's such a passionate guy. He really wants to get out there and lead on the golf course, but I've been really heartened and impressed by Rory this year, how much he's taken to a leadership role in the Ryder Cup.
"He has really taken it to heart that he's more of a leader now, people look to him. He's taken that on board and done a great job for me all year in taking that responsibility. I really do believe he'll carry it through the Ryder Cup.
"He's not a young guy anymore, he's an experienced player."