In a part of the world known for seismic activity, the nearest I've ever felt to the earth moving in California was when Tiger Woods holed a 12-foot putt to send the 2008 US Open to a play-off, prompting roars and stomping from the media tent which might have registered a flicker or two on the Richter Scale.
Truth is, many inside the press centre were actually groaning because, back then, a play-off meant at least 18 holes the following day, which entailed a lot of inconvenient travel rescheduling.
The compensation though was more than rewarding, with the drama of the play-off involving a grimacing, semi-lame world number one and a characterful 'dial-a-quote' outsider in Rocco Mediate, thus earning the venue of Torrey Pines, near San Diego, a chapter in US Open history that will never be redacted.
By any major championship standards, it was an epic affair, with storylines more fanciful than a Roald Dahl anthology because not only was Mediate a 45-year-old-well-past-prime-grizzled-veteran outsider, ranked 158th in the world, he had recovered from chronic back surgery in his mid-30s and only began to play reasonably well again in his early 40s.
Regarded as one of the best putters in the game at the time, he had handled the notoriously bumpy greens at Torrey Pines that week with extraordinary aplomb.
But had the end result after 91 holes been a Mediate victory, questions of an unflattering nature might have been asked about the venue throwing up such a random winner.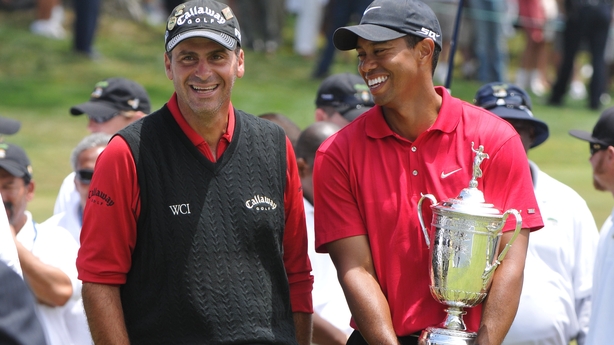 Torrey was a long slogfest that week on greens ill-suited for a club medal, let alone one of the greatest championships in the game. Not many looked too closely at such criticism after Tiger's incredible 14th major championship success but when the fervour died down, it did not go unnoticed that if the US Open was to return to the cliff top venue at La Jolla, a refurbishment was necessary.
So, $12m later, the Torrey Pines that the players will face from Thursday has had every bunker, every green surface and green surround changed under the eye of the USGA's 'Open Doctor' Rees Jones. A switch to kikuyu grass in the rough will again make it a typical US Open ball-striking test.
With all new state-of-the-art drainage installed, it might mean the course will play shorter than it's apparent mammoth 7698-yard, par-71 length but it also means that an errant tee shot or approach shot will run more easily into that kikiyu which has a texture more akin to 'wire wool' than the rye grass which was once prevalent there.
Word from the practice rounds indicates that the 'spotty' nature of the rough will yield many playable lies but it's still likely to be a losing game-plan to try and overpower the course from off the fairway as Bryson DeChambeau did successfully to some degree at Winged Foot last September - to the apparent dismay of USGA elders.
DeChambeau's facile victory gave a lot of oxygen to his self-trumpeted 'biff-bash-bosh' approach to the game. In overpowering one of the most iconic and stereotypical US Open venues with an apparent disdain for feeling the need to find fairways, it seemed like a revolution in the game might be afoot but since then, apart from some brief winning form in March, Bryson's taut muscular approach has all gone a bit slack.
In his three major championship appearances since his win at Winged Foot, he has not registered a single top-30 finish and he's managed just one top ten in his last six PGA Tour starts. The revolution appears to be on hold.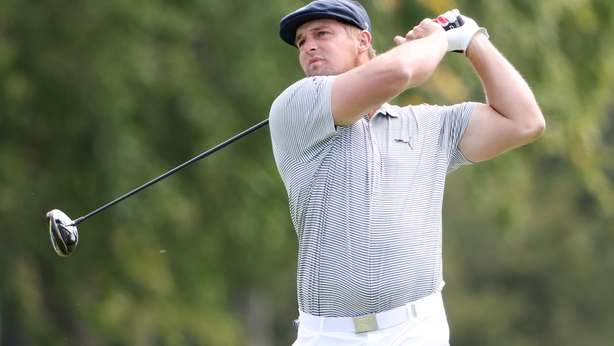 His apparent 'spat' both on and off social media with Brooks Koepka is probably not helping. DeChambeau tried to play it down this week in his press conference with an 'it's all good fun' approach but the laugh that followed his remarks seemed forced and the extended smile was a bit too much like a newsreader waiting for the all-clear from the studio director.
Koepka, meanwhile, is playing the 'college jock' role in all of this and doesn't seem to realise that his 'too bored to be bothered' approach is as wearying to watch as his open dislike for DeChambeau. While some find it entertaining, and it is arguably not bad for the game to have such an edgy rivalry, it's not likely to benefit either player, who between them have won three of the last four US Opens.
Koepka remains one of golf's great enigmas. Outside of the major championships, he sometimes looks like 'Joe Journeyman', evidenced by a recent record of six missed cuts in his last ten events. Then you look at the four events in which he's made the cut this year - there are two-second place finishes and victory in the Waste Management Phoenix Open - and you realise when he's on, he's really on.
In the last 16 major championships, Koepka has finished outside the top 15 just three times. He has been a winner or runner-up seven times. He's 82 under par for those 16 majors, with the next best player, world number one Dustin Johnson barely starting the final lap behind him on 23 under. For a player ranked at number 10 in the world, with a still-recovering injured knee, Koepka is at Tiger-levels of consistency in the majors.
As ever though, the Las Vegas bookmakers don't seem to regard his apparent compelling reasons to be the favourite and believe that PGA Tour form is more indicative of who should be crowned champion on Sunday.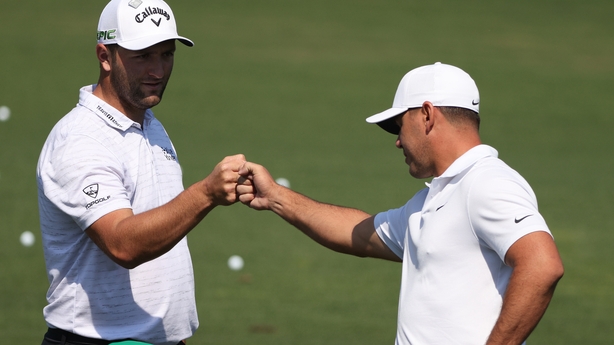 The man deemed to be the one to beat is the world number three Jon Rahm, the 26-year-old Spaniard who has been a consistent player in the majors - seven top-ten finishes in his last 13 starts - without ever really being in the heat of serious contention to win one.
His six-shot lead entering the final round in the Memorial Tournament two weeks ago was one of the reasons he is being tipped this week. His positive Covid-19 test before the final round was hugely unfortunate but his form prior to that was a serious pointer towards the notion that of the world's top three, he is in the best and most consistent shape.
Arguably a better candidate, though, to be favourite is the accurate ball-striking machine that is world number four Collin Morikawa, who was second at the Memorial recently to go along with his win at the Workday WGC event at the end of February.
The last time a major championship was played on the West Coast of the United States, in San Francisco last August, the 24-year-old who grew up a two-hour drive away from Torrey Pines was crowned the PGA champion.
The cases to be made for a potential Irish winner are strong enough, with Shane Lowry playing with great self-belief at the moment from tee to green. He has had a fourth and a sixth-place finish in his last two starts and there was even a flirtation with moving into contention at the PGA Championship at Kiawah Island last month.
If he can putt at the same level as his ball-striking has been, he knows from a runner-up finish at Oakmont in 2016 that his game is well geared towards a typical US Open set-up.
For Rory McIlroy, now the world's number 11-ranked player, the ten-year anniversary of his US Open victory in 2011 will be on Saturday. That was a much different test at Congressional in 2011 with soft fairways and almost softer greens - by comparison to the firmness of Torrey Pines - and he knows that to contend again, he has to rid himself of the apparent scourge of high opening-round scores in majors.
He also needs to find a freedom in his swing to convert good sessions on the practice range, under the eye of new coach Pete Cowen, into consistent results on the course.
"The technical, mechanical parts of it are all there. It's just a matter of going out in a US Open setting and trusting what I've been doing in practice," he said this week.
Tipping an Irish winner is not a far-fetched possibility. Two Irishmen have won US Opens in the last 11 years and Lowry could so easily have been a third in 2016.
So, if there's a dream scenario of another epic two man play-off at Torrey Pines and both of them happen to be Irish, at least now there's a two-hole aggregate play-off followed by sudden-death so, weather and daylight permitting, it will all conclude on Sunday.
---
---