As theatres of sport go, Kiawah Island's Ocean Course strikes a resonance more akin to a raucous football stadium than arguably any other course in world golf.
It's not just the length off the back tips that's earned Kiawah a reputation, or its brutally exposed coastal location that sits hard by South Carolina's windy Atlantic shore.
Its design is as uncompromising as its birth was uncomfortable and it has packed a lot into its first 30 years, including a lion's share of success for Irish golfers.
Designed for the 1991 Ryder Cup, which was a true game-changing event in terms of elevating the matches into the transcendent phenomenon it is today, Kiawah Island quickly became renowned for being Pete Dye's "most diabolical" creation - a moniker first bestowed by Golf Digest and most recently repeated this week by golf's beefiest ball striker Bryson De Chambeau.
Even golf's latest wunderkind, recent Masters runner-up Will Zalatoris was moved to comment: "A brutal golf course. You've got to hit it good. There's no faking it around this place. Every aspect of your game has to be on."
"For all of the contenders, there's enough wind forecast for the four days to trouble those who are dreading the famously difficult closing stretch of holes."
And then there's the history which is equally 'brutal'.
It is not too much of a stretch to say that the Ryder Cup matches became what they are today because of what happened in '91 on the Ocean Course.
Played just months after the conclusion of the Gulf War, America was in no mood for defeat having lost possession of the trophy for the previous six years.
The journalist John Garrity wrote in Sports Illustrated about the opening ceremony that the Europeans "looked like Soviet dissidents forced to witness a Mayday parade of weaponry in Red Square".
Along came a combative captain Dave Stockton and an almost pugilistic competitor Corey Pavin in a Desert Storm baseball cap while flag-waving local DJs armed with hotel room numbers decided that early alarm calls to wake up jet-lagged European players were both (a) a good laugh and (b) a good way of riling the opposition.
By Sunday, the Ryder Cup became the tribal fan combat zone we have since become accustomed to and the matches earned the moniker 'The War on the Shore' with good reason.
And yet for all that, it has been a particularly happy hunting ground for Irish players.
David Feherty, for all his post-golf-career celebrity, was one of Europe's best in 1991 and had a fine Ryder Cup, defeating reigning US Open Champion Payne Stewart in the Sunday singles.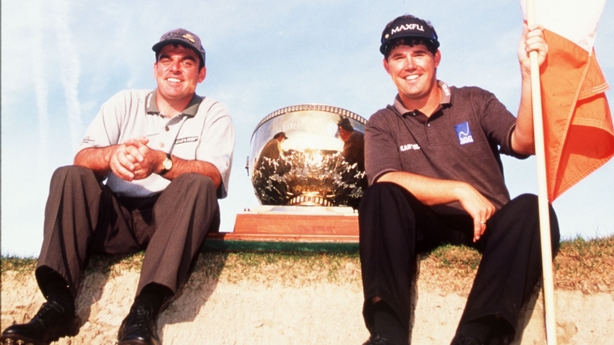 Paul McGinley and Padraig Harrington then teamed up to win the World Cup of Golf there in 1997 while Rory McIlroy won the PGA Championship at Kiawah in which he singled out his second round of 75 in high wind as being a key element in his victory. The scoring average that day was 78.1.
Now it's the venue for another staging of the US PGA Championship this weekend - the one major that always seems to have to try harder than the others to get noticed - and McIlroy somehow finds himself as tournament favourite having only two weeks ago been on very few lists of top 10 contenders.
That's the difference a win makes but it was interesting to hear McIlroy this week clearly play down the significance of what he achieved in Quail Hollow at the Wells Fargo Championship less than two weeks ago given how quickly his change of coach to Pete Cowen seems to have paid dividends.
"I keep saying that Quail was awesome, it was great to get a win, but I'm thinking way beyond that and I think that's why when you sort of think that way, something like that just sort of happens to fall into your lap," he said on Tuesday.
Only McIlroy really knows how his game feels right now with some new swing movements that stood the test of a PGA Tour event but with 98 world's top 100 players lined up against him on a course that's likely to play in wind all week, he may well have good reason to strike a note of caution.
In his favour though is the unusual circumstance of none of the players ahead of him in the world rankings looking remotely dominant in the first four months of the season.
World No 1 Dustin Johnson is arguably simply out of form having had no top tens in his last six events while missing the cut on his Masters defence. He also withdrew from the Byron Nelson in Texas last week citing "knee discomfort".
World No 2 Justin Thomas has had just one top ten since January but that sole peak in his season was quite the exclamation point with his win at the Players.
World No 3 Jon Rahm, who's been campaigning for the tees at Kiawah to be brought forward "for the sake of our sanity" has been consistent with eight top ten finishes in his last 11 events but he has not really contended to win any of them and none of those performances has been better than his 5th place finish at the Masters.
The enigma that is Xander Schauffele has somehow slithered up to No 4 in the world and yet his third place at the Masters is his only top ten finish since early February. Even his performance at Augusta National posed more questions than answers about his major winning credentials.
Faced with the prospect of putting pressure on Hideki Matsuyama after the Japanese player saw a four-stroke lead trimmed to two shots with three holes to play, Schauffele promptly took a triple bogey six on the next hole, effectively receding from view as a contender.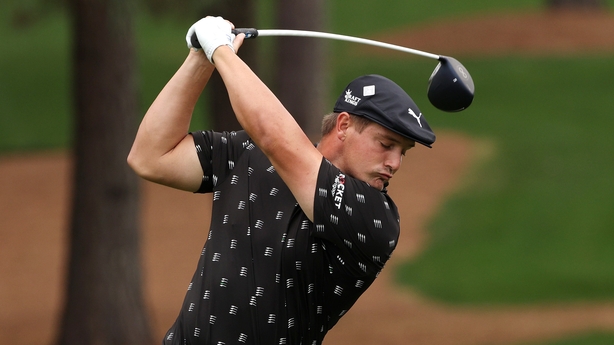 World No 5 Bryson DeChambeau continues to blow as hard as he strikes it, but since his Arnold Palmer Invitational win in early March and a subsequent third place finish in the Players, he's failed to crack the top 40 in three of the four events he's played since then.
He made no impression around Augusta for the second consecutive Masters and even his one top ten finish since early March at the recent Wells Fargo was so close to a missed cut that he flew home and had to fly back for the final two rounds. Still, a couple of 68s to finish in Quail Hollow means that he bounces into this week with some momentum.
Then there's the defending champion and world No 6 Collin Morikawa who won the Workday WGC event in February but Kiawah Island's windblown Ocean Course, which can play at almost 7,900 yards, will be a completely different animal to the pleasantly familiar West Coast surroundings of Harding Park which was the venue for his first major win last August.
For all of the contenders, there's enough wind forecast for the four days to trouble those who are dreading the famously difficult closing stretch of holes.
In practice this week playing the 18th, McIlroy had to take the cover off his five-wood and remembered afterwards that he had struck an eight-iron on Sunday in the final round in 2012 for a final hole birdie which secured a PGA Championship record-breaking winning margin of eight strokes.
But that was then and this is now and the carefree Rory of almost 9 years ago is a person he's not overly familiar with anymore.
"A lot has changed. I'm in a completely different place in my life. I feel like a completely different person. I'm standing up here probably more confident in myself, happier with where I am and yeah, just sort of enjoying everything, enjoying life," he said.
This intersection of contentment at home and competitiveness on the golf course will be particularly interesting to watch this week given that he's unloaded the 'monkey' of a long winning drought only to be faced with another burdensome challenge.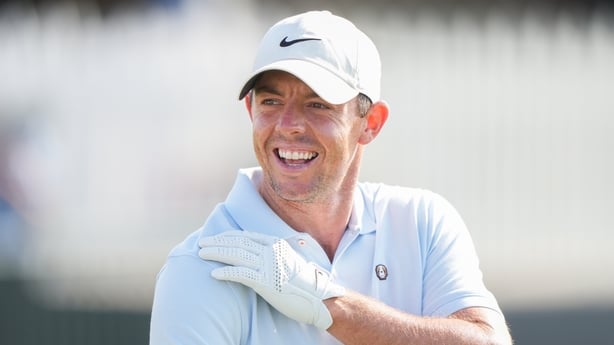 McIlroy is 32-over-par for the first round of major championships since he last triumphed on such a stage at the 2014 PGA, so anything in red figures on the leaderboard at the end of round one will likely do just fine and allow him to feel that he can contend.
2019 Open Champion Shane Lowry has never played Kiawah before this week but said it will suit him just fine if the wind blows.
Also in the field will be 2008 PGA winner Harrington who'll be keen to draw on those happy memories from back in 1997 when he and McGinley famously came away from the Ocean Course with the World Cup bedecked in Irish colours.