Shane Lowry is not a man who takes things for granted.
Settled and happy in the USA, full of optimism for the season ahead and, in his own words, "more driven" than he's ever been before, the Offaly man has plenty to be grateful for.
We need your consent to load this SoundCloud contentWe use SoundCloud to manage extra content that can set cookies on your device and collect data about your activity. Please review their details and accept them to load the content.Manage Preferences
He's satisfied with his form of late, including a best finish in six career Masters starts, but the happiness extends beyond the golf course.
Based in Jupiter, Florida, with wife Wendy and four-year-old Iris, the Offaly native feels he is in a very fortunate position, especially given the hold Covid-19 has taken on everyday life.
"I love my life," he told Greg Allen in an extensive interview for RTÉ Saturday Sport.
"I always say, somebody has to do it and I'm just very happy it's me. I love playing, I love practicing, I love getting ready to play big tournaments, I love the nerves. I love the buzz round the big events. I love all that."
And it's the comfort in his surroundings that matters. The homebird does not hide away from the fact Ireland will always be home, but as a family and a golfer, a US address makes more sense at this particular stage in his career.
"We're very well settled in America, we love it here. I feel it's much better for my game being here than living in Ireland, 100%. There's no doubt about it.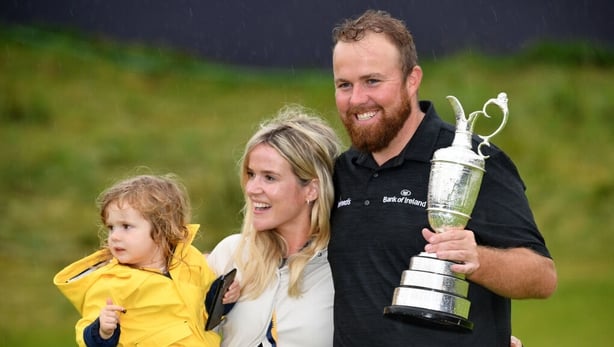 "Take Covid away, I'd prefer to be in Ireland. I love home so much, I love living in Dublin, but I do like living over here. It's a great lifestyle.
"I have great practice facilities. I can play on weeks off with some of the best players in the world. I've got a great opportunity over here and that's what living in Florida gives me.
"I feel we are lot more settled here."
Yesterday I was there with Justin Thomas. I'm going out to play a few holes with Rory today.
Founded in 1999 by Jack and Barbara Nicklaus, The Bear's Club is Lowry's local club, where he has been a member for the past three years.
"It's the most amazing golf course and practice facility. In my opinion, it's the best in the world, or in the top five places to practice. Yesterday I was there with Justin Thomas. I'm going out to play a few holes with Rory today. It's just a nice place to go practice.
"On a week off, to get to go out and play on a golf course where you could have a PGA Tour there tomorrow, is nice."
In 2019, in a pre-Covid world, Lowry said the plan was to remain in Ireland until Iris was at least five. Now his daughter has turned four and they recently purchased a house in Florida.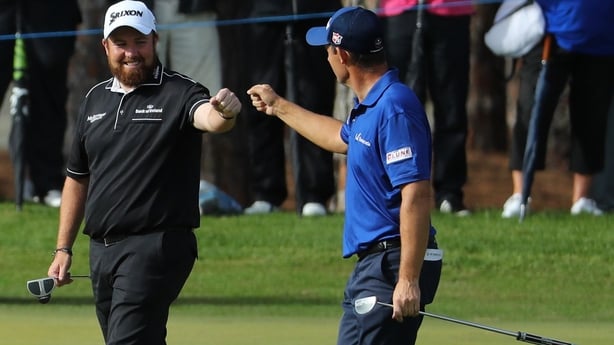 Was there a temptation to emulate Padraig Harrington, by staying on the PGA Tour while maintaining an Irish base?
"I thought I could do it like he's done it. We're different characters. He did an 11-week stint away from his family. I did nine weeks last year and I just don't have it in me. I don't feel like I play my best golf.
"At this level, you want to do everything that will get the best out of your game. You only have one career.
"I love being at home. But if that's not the best way for me to get the best out of my career, I'll try something else."
On the course the 2019 Open champion is pleased at where his game is. By his own reckoning he performed well at the Players Championship.
He put himself in contention at the Honda Classic before falling away, while a level-par Masters meant only 20 players finished with a better score at Augusta National.
Still, he looks back at what might have been in a tournament won by Hideki Matsyama.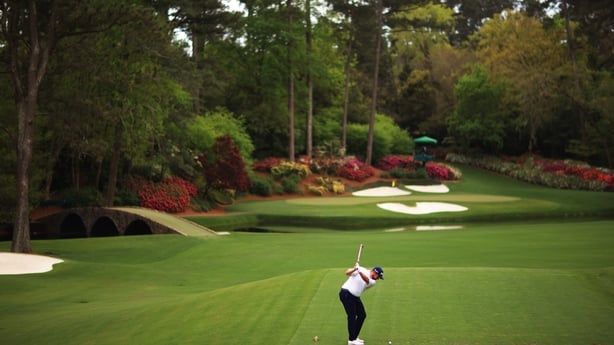 "It was the most disappointed I have been coming away from a major. I played good enough golf to have a chance on Saturday or Sunday, but I just made a few mistakes here and there.
"When I sat down and looked at it, I was very happy with how I performed."
He took that into the RBC Heritage a week later, where a poor back nine on the Saturday meant a tie for ninth was his lot by Sunday evening.
One of the reasons he attributes to his form is the confidence in his putting, something that was causing angst earlier in the season as he struggled to come up with solutions.
The all-round game was good - "my chipping was the best it has ever been" - but it was coming apart on the green.
"It was doing my head in."
At the WGC at Concession back in February it came to a head. For the final round he putted with right below left grip in an effort to change his fortunes.
While it was effective, Lowry was uncertain it was a long-term solution and reverted back the following week at Bay Hill with disastrous consequences. Counsel was sought and the upshot was to make a permanent change with the grip and slowly, but surely, he is beginning to see the benefit.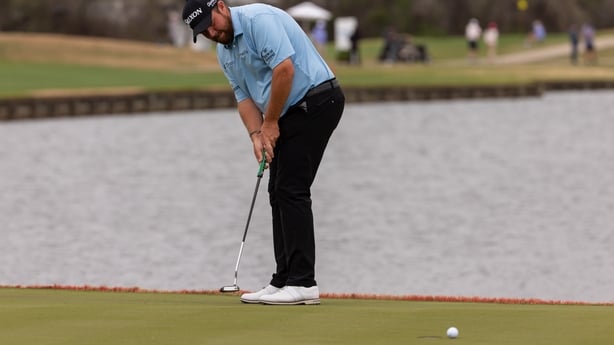 "I said to Neil [Manchip], I don't even want to be a great putter...well I do, but if I can just be above average, I feel like I'll win some tournaments.
"I play golf a bit differently to everybody else. If I feel I am drawing the ball better, I'll do that for the day. If I'm fading better, I'll do that for the day. That's just how I play.
"When it comes to putting, I felt I was getting very technical about it. I was worried about how my stroke was. Now it's about feel. It's becoming a little more consistent, and I'm excited by it."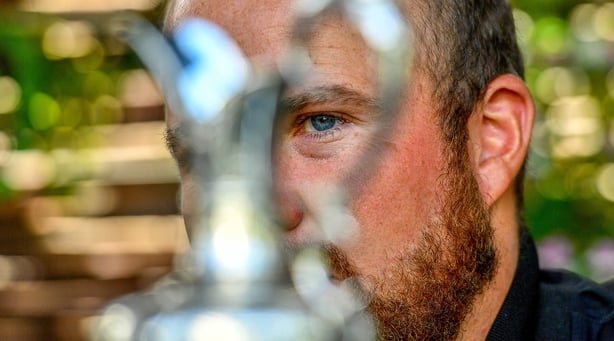 Lowry is hoping to defend his Open at Royal St George's in July in front of supporters, while he remains uncertain as to whether the Irish Open will go ahead given Covid restrictions.
There is also the small matter of the Ryder Cup in September. There is plenty of golf to be played between now and then, but Lowry feels he has a lot to offer Team Europe.
I'm more driven than I have ever been
"I know myself I'm capable of being there. My golf is good enough. My personality would help the team. Whistling Straits at the end of September, with a bit of wind, bit of cold. Put me in there and I'll be happy enough."
Lowry says 2020, for various reasons, was a "serious let down" following the best year of his career. Now the focus is attempting to scale the heights once again.
"I'm more driven than I have ever been."