Shane Lowry has indicated he will likely miss the Irish Open and says the tournament itself may well be in jeopardy due to the quarantine rules currently in operation.
Lowry carded a final round 72 on Sunday at Augusta to finish on even par overall and in a tie for 21st place.
Speaking afterwards, the reigning Open Champion, who lives in Florida, said he will now likely remain in the US until the time comes to defend his crown in Royal St George's in mid-July.
And he added that the Irish Open, fixed for Mount Juliet from 1-4 July, could be "in trouble".
The government last week added the United States, Canada, Belgium, France and Italy to the list of countries where arrivals will be subject to mandatory hotel quarantine.
The move has created a number of complications for Lowry, who will now be looking for a new caddie in the mean-time, as his regular bag-man Bo Martin has to return home this week.
"I'm playing at Hilton Head (Heritage Classic in South Carolina) next week, but I have no idea what I'm going to do after that," said Lowry.
"My caddie has to go home, and he can't work next week because of this new quarantine they've brought in in Ireland from the States. Who knows when I'll be able to go home to Ireland, and if I'll be able to go home to Ireland?
"So I have no idea what my schedule is going to be leading up to The Open, but it's definitely going to be mostly over here. I don't know if I'll get back to play in Europe at all.
"If you look at what the Irish government are out there doing, I think the Irish Open is going to be in trouble because they are out there putting France, Germany, and the US on a quarantine for two weeks. So I don't know what's going to happen there.
"You know, it's pretty s**t for me - and I know things are tough for everybody at the minute - but my coach and my team are going home tomorrow, and I probably won't see them until the Open.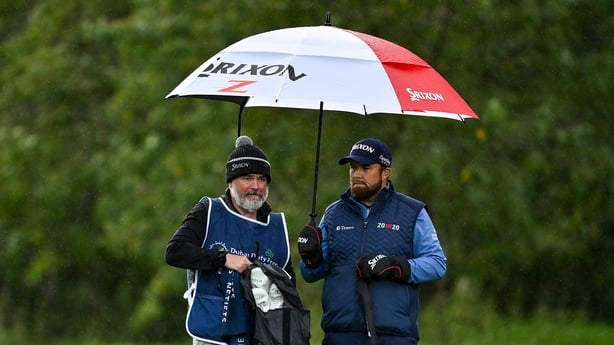 "It's not great, because I want them over here for the big tournaments, the PGA and the US Open. We'll see what happens. I don't know. Maybe there will be exemptions or something. We're an Olympic sport now. Maybe we should get an exemption. I have no idea.
"Ireland brought in a quarantine rule from the US for some strange reason last Thursday, and we just had to make a decision.
"Bo is waiting on his second dose of vaccine back home, I think, and he needs to go home and get everything sorted. I don't expect anyone to spend two weeks in a hotel for me in quarantine. I'm not going to do it, so I don't expect anyone else to do it.
"There's a couple of guys who aren't playing next week and they're out there looking for a job. So I'll find a caddie out there somewhere."
Speaking to RTÉ Sport this afternoon, a European Tour spokesman said they are currently intent on proceeding with the Irish Open at the Kilkenny venue in July.
The spokesperson said: "We are in regular dialogue with the Irish Government in relation to the Dubai Duty Free Irish Open, as indeed we are with the respective governments in each of the countries we play.
"Preparations remain on course for this year's tournament and we look forward to returning to Mount Juliet Estate in July."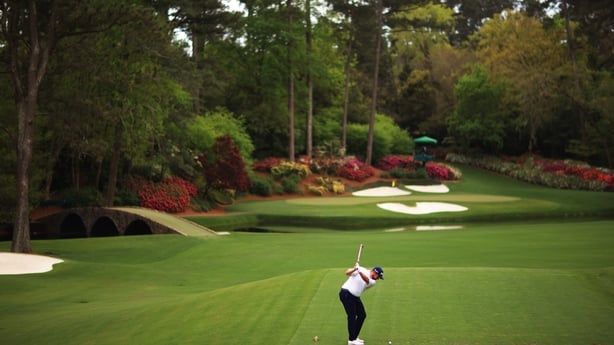 Reflecting on his performance at the Masters - his best thus far in his career - Lowry said he'd strive to adopt a more conservative approach around Augusta in the future in order to properly challenge for the green jacket.
"When you get it on a day like today (Sunday), you just really need to be ultra-conservative and you will get your chances," said Lowry, who was two under after eight holes before three-putting the ninth and finding water off the tee on the 12th.

"The likes of 12 for me, I really, really just should have got it in my head to hit it left of the hole over that bunker. Jack (Nicklaus) always says (play) over that bunker, no matter where the flag is.

"But the way golf is played now I have a hard time aiming away from flags sometimes. That's why I think I haven't really done too well around here because I struggle to be conservative.

"I struggle to aim away from flags. I just need to be a little more disciplined when I come back next year.

"I bogeyed 11 on Friday, I was three over for the tournament and I sort of resigned myself to the fact I was never going to win a green jacket. Then I played lovely the last few holes and then played nicely on Saturday and you start to build your hopes up again. So who knows?

"I truly hope I get the chance someday. I just really want the chance to do it around Amen Corner. I'd love to be in those last few groups out there."