Ryder Cup captain Padraig Harrington says he believes Shane Lowry is playing some of his "best golf" ever and that his timing could not be better. 
The 43rd Ryder Cup was due to take place in Whistling Straits, Wisconsin last September but was pushed back a year due to Covid-19.
Offaly native Lowry, the Open champion from 2019, has often stated his desire to represent Europe and doesn't want to rely on a wildcard pick from good friend Harrington. He is currently ranked 35 on the Ryder Cup points list.
Lowry finished in eighth position at last weekend's Players Championship, his first top-ten placing since last August's WGC-FedEx St Jude Invitational.
Triple major winner Harrington welcomed the 33-year-old's return to form.
"Shane has been playing probably the best golf I've ever seen him play of recent [times]," Harrington said ahead of this weekend's Honda Classic, which he has won twice. 
"He hasn't been putting very well. As I've said about a few players, I'm never unhappy to see a player playing well but not quite get the results at this time of the year because I know they're going to turn around for Shane.
"I can see good form there, and when it does turn around, it's going to be at the appropriate time of the year.
"It's going to be coming into the majors, and then following up into the Ryder Cup. 
---
Thomas wins the Players as Lowry rises to eighth
---
"You know, looking from the outside, you just tell Shane just to let it happen.
"It's obviously very easy to say that, not as easy to do as a player. But he is playing very well tee to green, and I am keeping an eye on him like I am all the other players who are there or thereabouts. 
"It is strange that Shane would be a rookie, but you do kind of think of him as a senior player."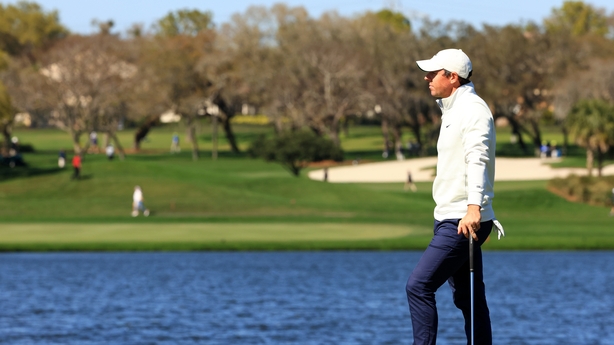 Another player who Harrington will be keeping a close eye on is fellow Irish player and five-time Ryder Cup participant Rory McIlroy, whose recent form has seen him drop outside the top ten in the world rankings for the first time in three years.
The Co Down man admitted that some of his struggles are down to swing issues, with Bryson DeChambeau's power hitting off the tee giving him much food for thought.
A candid McIlroy said last week that he has been trying to increase his speed and his accuracy has been affected.
"Probably the swing issues and where it all stems from, probably like October last year, doing a little bit of speed training, started getting sucked into that stuff, swing got flat, long, and too rotational," McIlroy said. 
"Obviously I added some speed and am hitting the ball longer, but what that did to my swing as a whole probably wasn't a good thing, so I'm sort of fighting to get back out of that. That's what I'm frustrated with."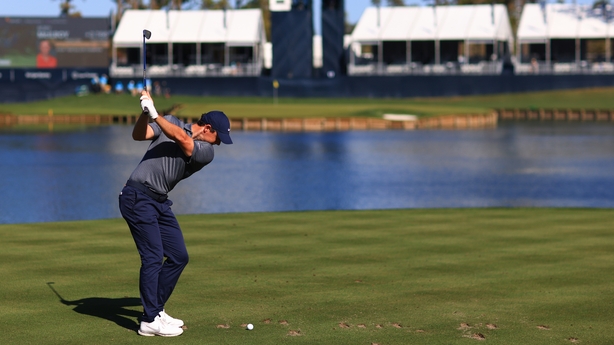 Asked about those comments, Harrington said: "I can turn around to you and say, we've seen many players on the range doing that, many players, and Rory the same. 
"It's not like I haven't done it myself, so I'm not going to sit here and pass judgment on him. Right from the get-go I'm surprised in 1996 that most people didn't recognize it with Tiger that he had a tremendous advantage off the tee and try and keep up. 
"I'm startled, Rory used that tool exactly in 2010 and 2011, and Rory's long hitting and just hitting more drivers allowed the likes of DJ, Bubba Watson, JB Holmes, they were all trying to play golf like the rest of us at that stage.
For the second straight week, @WestwoodLee will be paired with @B_DeChambeau in the final group @THEPLAYERSChamp. pic.twitter.com/6G6L0Zbai6

— PGA TOUR (@PGATOUR) March 13, 2021
"Rory came out and starting hitting drivers on more holes, being more aggressive off the tee. That's when you started seeing these guys freeing up and going, oh, maybe we should hit drivers. 
"What you do see on the Tour now is pretty much the whole field now hits drivers on holes that -especially I'll go back to a course like this where I've played over the years.
"Holes that used to be a 3-wood lay-up off the tee, now everybody hits driver. We all push that risk. 
"The reason we do it is if one guy is hitting driver - and Bryson being out there on his own is okay at the moment. If there's only one guy, Davis Love in the '80s was out there on his own.
"The field doesn't have to worry about one guy. Bryson obviously is a good player, a great player, so they do have to worry about him, but not excessively about his length. 
"Obviously in five, ten years' time there's going to be 10, 20 guys hitting it like that.
"I wouldn't like to be a young guy coming out on Tour who didn't have a lot of speed because he's going to - if he wants to compete on Tour for the next 10, 15, 20 years, at some stage he's going to have to hit it up there because there will be, as I said, 10, 20, 30 guys doing it. 
"But you don't have to do it right now. 
"At the moment 180 ball speed is plenty good enough. Rory has that easily.
"He's the best driver of the ball in the game. So, he doesn't need to worry about it himself. If you're trying to hang around for 10 years, you might have to think about trying to get those 190 ball speeds."