When Xander Schauffele was asked on Sunday about the rules incident involving Patrick Reed at the Farmer's Insurance Open, he made an almost throwaway remark which ended up shining a beacon on why such scrutiny was brought to bear on his Presidents Cup team-mate.
"Obviously the talk amongst the boys isn't great I guess but he's protected by the Tour and that's all that matters I guess," Schauffele offered, saying more than anyone could have expected given the terse delicacy with which such incidents are generally treated.
The World No 4 isn't known for speaking without having thought about what's in his mind and his remark struck two birds with one Exocet-guided stone.
Reed's reputation is partly the reason why TV cameras follow him as closely as they did on Saturday.
In what transpired to be 'a smoke without an obvious fire controversy', Reed's actions in dealing with an embedded ball near the 10th green in the third round and the extensive TV coverage of his every move, word and gesture, still turned many viewers into both judges and jury.
The full exchange as Patrick Reed takes embedded ball relief on No. 10. pic.twitter.com/gSPH6PrAoW

— PGA TOUR (@PGATOUR) January 30, 2021
It was a demonising scenario that may have got a little out of hand on social media given Reed's subsequent exoneration of any rules infraction.
The 30-year-old Texan had apparently done everything asked of him according to Rule 16.4 according to Senior Tournament director John Mutch who doubled down on the initial decision by referee Brad Fabel which allowed Reed a free drop in a much better lie than he could have reasonably have hoped for, even if his ball had not been embedded.
So why did the issue linger and linger even in the aftermath of a five-shot victory the following day?
The answer can probably be found by tracing back to December 2019 when Reed was part of the elite field at the Hero World Challenge in the Bahamas.
That was where on the par five 11th hole in round two, Reed approached a greenside sand waste area at the Albany Club while leading the tournament by three strokes. On finding his ball lying in a small depression which was roughly the depth of a footprint, he placed his club right behind it and then clearly removed sand with apparent practice swishes on two separate occasions.
The TV camera shots of the material being moved were crystal clear and Reed was assessed a two-stroke penalty before he signed his card.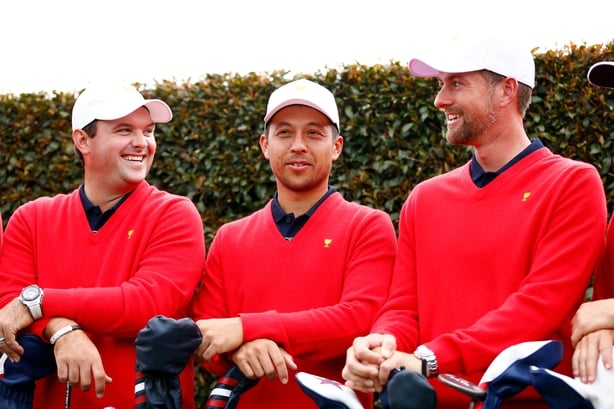 The question over whether the sand was disturbed accidentally or on purpose became the subject of much debate. After he was interviewed about it by officials, it was deemed that he had broken rule 8.1. The question of intention did not come into it.
Reed protested that the camera angle did not show how close the club was to the ball but the rules officials thought otherwise.
"It's my word against their word, they weren't standing there," he protested but NBC analyst Paul Azinger, a former American winning Ryder Cup captain and PGA Champion concurred with the decision to issue the penalty commenting: "If that's not improving your lie, I don't know what is. I don't know why that happened or what he was thinking."
Azinger went on to say that cameras would be following Reed's career like a hawk from that point on and that's at least partly why there was such scrutiny of his actions last Saturday.
That incident 14 months ago pursued him to the following week's Presidents Cup matches in Melbourne where he was faced with the accusation of 'cheating' at a pre-event press conference. Reed responded that the word was inaccurate because he had not seen the sand move and officials agreed with his version that he inadvertently improved his lie.
Footage then also emerged of another incident of Reed moving sand behind his ball in sand waste in the 2015 Hero World Challenge.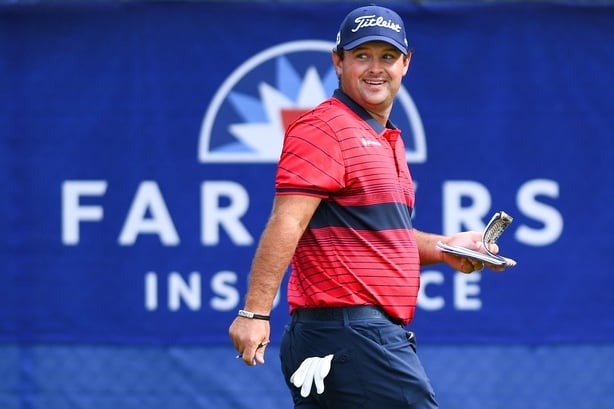 Reed's capacity to compartmentalise such incidents is reflected in his dominant performance last Sunday which took him to a victory which lifts him back into the World's top 10.
He plays the game in an almost old-fashioned way which is a throwback to great 'feel and touch' players of the past. Many regard his short game as one of the best there is in the game right now.
His many gifts in terms of natural ability are augmented by a strong self-belief and a Teflon level of resilience in the face of criticism.
But he is perceived as someone who skirts close to the edge in relation to the rules of what is largely a self-policing game of honour. It's why the locker room chatter, confirmed by Schauffele's remark, remains mostly negative in spite of Reed's obvious talent which would likely otherwise be more admired.
It would be something of a shame if a player of such flair and idiosyncrasy in an increasingly distance-obsessed homogenised game, is effectively lost to a sceptical watching public.
But it would be a greater shame if there's even truth in Schauffele's aforementioned assertion.