"This is the craziest time ever. Can you imagine having the thought, 'is it safe going to America?'." 
Eight months out from the 2021 Ryder Cup and Padraig Harrington is baffled at the very thought of pondering his safety travelling to the United States. 
"Imagine saying that to somebody a year ago, two years ago, ten years ago?" 
The well-travelled golfer said that he has always had to consider his safety when traipsing around the globe, whether it was taking malaria tablets in Africa or closer to home, travelling north of the border throughout the Troubles in the 1980s and 1990s. 
However, the past twelve months have seen a sea-change Stateside under the current presidency, from the perceived lackadaisical approach to the coronavirus to the much-more sinister storming of the Capitol of Donald Trump supporters earlier this month. 
"We travel all around the world and we do have to consider these things," said the Dubliner, speaking with RTE's golf correspondent, Greg Allen.
"When I started playing, you needed malaria tablets and we travelled places that could be considered dangerous to people. 
"And now we're thinking, what about the United States? 
"I did play a couple of tournaments, and while people think America is a free-for-all in terms of Covid, what I saw was very much like what Ireland was like last summer. People were out and about, but they were trying to keep their social distance; they were wearing their masks, sitting outside in restaurants. So the perception is not the case. 
"But now with the political situation... 
"And while I have always enjoyed talking politics over dinner with my friends in the States - and broadly you would be meeting with republicans - so you could throw it out there, and it is great fun to have a political conversation, because coming in as an international, you would be seen to have a broader opinion on things. 
"But you wouldn't mention it now. It's crazy times. 
"So you're going to the States and wondering, is it going to be crazy?
"It is something to be considered. What's it going to be like? Is it somewhere I want to be?"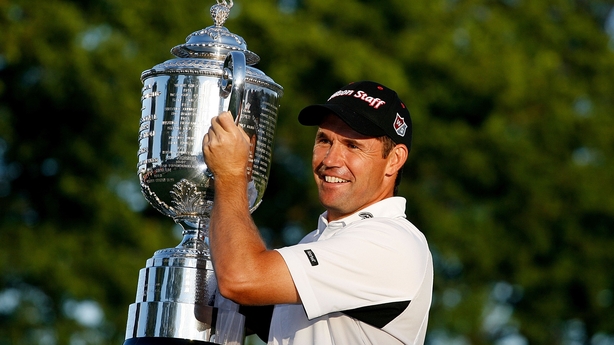 The three-time major winner will captain Europe at this year's Ryder Cup, which will be played at the renowned Whistling Straits golf course in Wisconsin. 
And while the prestigious team event between Europe and America is actually playing out a year later than originally planned as a result of the coronavirus pandemic, Harrington believes that the extra year has helped him prepare to play the captain's role, while it should also aid the team's chances. 
The race for this year's selection begins in earnest this week at the Abu Dhabi HSBC Championship, the first Rolex Series event of the 2021 Race to Dubai season. 
And the qualification process for this year's team ramps up at the UAE event, with 1.5 times the points on offer compared to tournaments thus far in the process. The final event for qualification will take place in Wentworth as the BMW PGA Championship comes to a conclusion on 12 September.
The Ryder Cup takes place two weeks later from 24-26 September, and Harrington is buoyed by the fact that all the administration work is all but complete, which allows him to completely concentrate on all things golf for the next eight months. 
"It has left us in a nice, but strange place, because all the administration work is pretty much done now," said Harrington, speaking on Saturday Sport.
"Stuff like team colours, what to wear and what we'll be doing each night, all that stuff that has nothing to do with playing but has to be done and is important in its own right.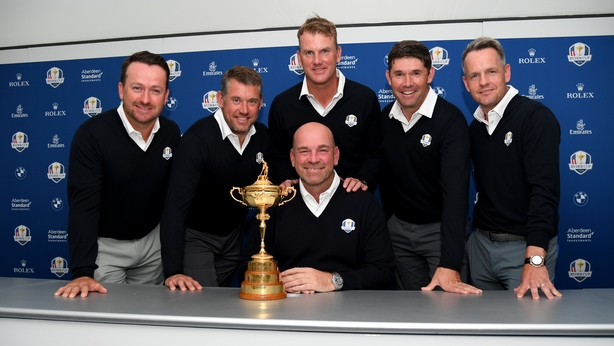 "So I'm left with eight months of just golf. Looking at different players, stats, who is playing well, who is coming into form, who are the young guys? 
"An extra year for the young guys is so important as they can go from serious talents to mature talents inside a year. 
"And I'm still hoping for that one rookie who jumps out and has a miraculous year, and is a star when it comes to the Ryder Cup.
"You need those guys in the team because they don't just play good golf, they bring enthusiasm to the old stalwarts, who need a bit of excitement." 
And while Harrington is looking at the year-long wait for the tournament as an overall positive for Team Europe, he does acknowledge that it will have an adverse effect on one or two golfers who may have made the team had the event been played on schedule in 2020. 
Harrington feels that the team will still be full of experience, however, with the likes of Lee Westwood winning the 2020 Race to Dubai, while he also feels that the Covid crisis may have helped certain players to re-focus and ultimately rediscover their form ahead of this year's event. 
The Dubliner admitted that the stoppage forced himself into a much-needed break from the game, and he feels that some of the older players competing will have benefitted from the hiatus.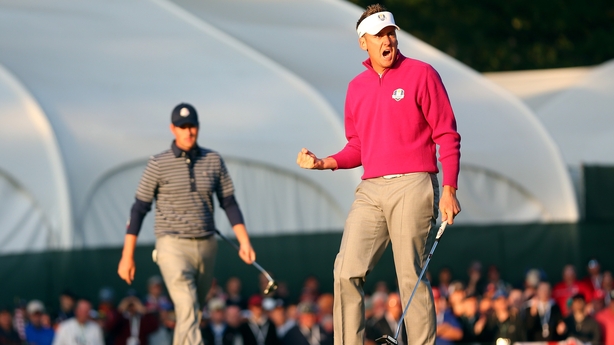 In terms of experience, Harrington believes that a couple of stalwarts are likely to miss out on this year's team, however, he looks set to still call on Mr Ryder Cup, Ian Poulter, when it comes down to team selection. 
"The extra year is going to be a year too far for some of the older guys. Some of them would have made my team in 2020 but won't make the team in 2021. They will be replaced by young fresh faces. 
"Justin Rose and Henrik Stenson might like to have the extra year, because they had struggled with form in the first half of last year, they are starting to show a bit more form and maybe this year, like myself, it's a break that allowed themselves to re-set and get focused."
"And what about Lee Westwood?" said Harrington.
"Wouldn't I love to have Lee Westwood there in good playing form. These are the guys you want as they have enough stature on the first tee that the US guys might be concerned and can get inside their heads. 
"Clearly Ian Poulter deserves a pick, if he still has two legs by the time the Ryder Cup comes around in 2021, it would be extraordinary for someone like Ian not to get it based on what he has done in the past. And then there is Sergio Garcia.
"So in terms of the older lads, there is good selection of them, probably six of them that will end up getting four places on the team." 
Harrington does not appear too concerned with the fact that his side may appear to be a team in transition with several places likely to be taken by rookie first-timers. 
However, the 2007 and 2008 Open champion is actually already looking at some of those players as key figures in this year's team. 
Norwegian sensation, Viktor Hovland, who is not long out of college, but made an immediate impact on the PGA Tour and is now ranked 14th in the world, as well as 2019 Open champion Shane Lowry are both expected to debut in the 2021 tournament, but Harrington expects them to slot straight into the side.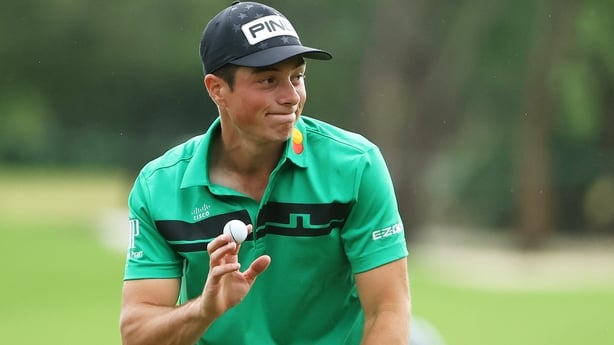 "I'd be shocked if Viktor Hovland [didn't make the team], said Harrington. "He's going to be there. And then you have Shane as well, supposedly rookies, but they wouldn't be treated like rookies. 
"If they made the team, right now at this moment, Victor Hovland is playing five matches, he's not a rookie, that's it.
"And Shane would be in a similar boat. You are going to put a lot on their shoulders because their game and their stature in the game says that they have to handle it." 
The top nine players in Europe, based on the Ryder Cup ranking system, will automatically qualify for the side, which leaves Harrington with three captain's picks to complete the 12-man side. 
And while USA counterpart Steve Stricker has been handed control of half the team, with six captain's pick, Harrington believes that three is more than enough as he feels that the players get a better sense of belonging having qualified automatically. 
"Picks only complicate you," said Harrington. "You want a situation where you have guys that qualify, and then you have a limited number of picks to strengthen the team that you have. 
"It can cause dissention in the team if somebody doesn't get picked that the rest of the team thinks should get picked. You are going to disappoint a lot of people and that can come back into the team. 
"The less picks you have gives you less doubt in your mind and it brings less doubt to the team. And it brings more confidence to the guys who automatically qualify rather than getting a pick. 
"Because getting a pick and having people second-guess why you got the pick brings tremendous pressure on the player during the event, while qualifying by right, you deserve to be there and we will build a team around those guys who qualify. 
"You really are complicating the situation by having more picks."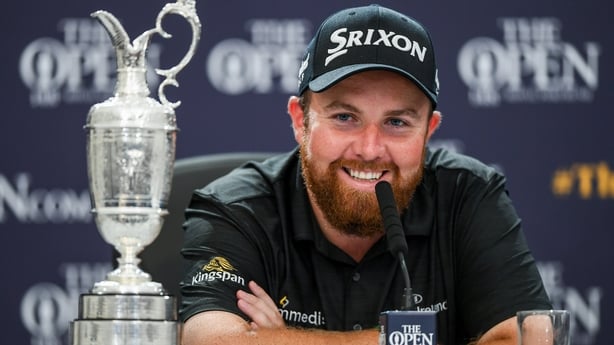 Harrington will tee it up with many of the potential team over in Abu Dhabi later in the week, and while he is confident that he can compete with the current crop, he does not feel that he has to impress them on the course. 
The 2008 PGA champion likes to enjoy the odd joke with younger players when he out-drives them off the tee, while his short-game matches with Shane Lowry are legendary, however, he will take no pride in beating any of his team in events this year as he feels his golfing legacy has already been achieved, while this year's Ryder Cup will be all about the players. 
"I don't want to go out on the golf course and beat these guys. I'd hate to play with a player that is going to potentially make the team and outplay him. I don't think this is a good thing. 
"It's their time, not mine in terms of the Ryder Cup. I feel that I have done enough in the game of golf that I don't feel like I have to earn their respect by how I play today. 
"I do have a bit of fun with some of these young guys when I stand up on the tee and knock it outside them, but I'm not trying to create a legacy at this stage, I believe that I have done that, so I'm not trying to impress them on the golf course. 
"My job is to make the right decisions off the golf course to help them play their best in the Ryder Cup." 
Listen to the full interview here.
We need your consent to load this SoundCloud contentWe use SoundCloud to manage extra content that can set cookies on your device and collect data about your activity. Please review their details and accept them to load the content.Manage Preferences