Paul McGinley is well placed to survey the golfing landscape that 2020 has so drastically sculpted.
The Dubliner - currently a European Tour board member - won four titles on the tour, featured in the Ryder Cup three times as player, captained Europe to victory in 2014, and twice served as a vice captain.
He watches the game now with an analyst's eye, though he has the enthusiasm of a fan - particularly when it comes to the progress his compatriots are making.
McGinley reflected on a year like no other in a long and wide-ranging interview with RTÉ's Saturday Sport, and began by praising the organising bodies for ensuring the sport survived the enormous challenges posed by Covid-19. 
"There's no doubt golf did incredibly well in very difficult circumstances, particularly in America," he said. 
"We're very fortunate compared to a lot of sports. I mean, the American tour is a very, very wealthy organisation. There's a lot of money in the coffers and they used that money to support the tour during the year.
"All the tournaments in America, after initial rescheduling, went off very successfully.
"In Europe we had to scale down a lot. We've much more of a different business plan over here. We didn't have the financial resources to be able to put on full [prize] money so we had to scale things down a lot, the Irish Open being one [example].
"But still, to get the tournaments played, and fulfil our obligations to TV in particularly, was a huge achievement by the European Tour."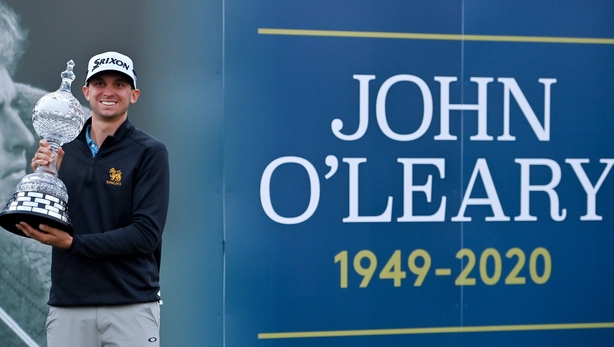 So of what of the Irish Open? This year's edition was originally set to take place last May at Kilkenny's Mount Julliet but ended up being moved to Galgorm Castle in Co Antrim in September.
Although it's no longer part of the Rolex Series - which means the prize money has been significantly diminished - and this year lacked the sort of star power it has enjoyed in the past, McGinley refused to be downbeat about the long-term future of the tournament.
"The Irish Open will always be fine," he said. "It's important we don't deem the success of the Irish Open based on who plays at it.
"Yes, it's important to have as strong a field as we've always had... and we're very lucky that Rory [McIlroy] and Shane [Lowry] generally very much support the Irish Open, as Padraig [Harrington] has always done too... that's really important for the Irish Open but its also important we don't define our success by who plays and who doesn't.  We put on a great event year after year."
November's announcement of a 'strategic alliance' between the European Tour and PGA Tour will help, McGinley added.
The agreement will see the two tours working more closely together commercially and in terms of scheduling and was perceived by some to be a direct response to the proposed Premier Golf League, which aimed to lure 48 of the world's top players to compete in an 18-event season offering a total prize fund of over €200m.
"I think with the strategic alliance we've now formed with the PGA Tour, that will help the Irish Open.
"The Irish-American market is a huge one. In the years going forward I think we might see a closer relationship between the PGA Tour, European Tour, Irish Open as well  as some other events. That's the plan long term, that we might have a closer relationship with the PGA Tour and the Irish Open may be part of that conversation. There's a chance that it could."
"[Conversations] didn't start because of [the Premier Golf League] but it certainly accelerated it, I will say that.
"Between Covid-19 and the emergence of the Premier Golf League, and the emergence of them being a really strong alternative to the PGA Tour, accelerated things, certainly from the PGA's point of view, to say, 'hey now is the time to get something done and let's make a proper connection financially between the two tours', which is what it evolved into."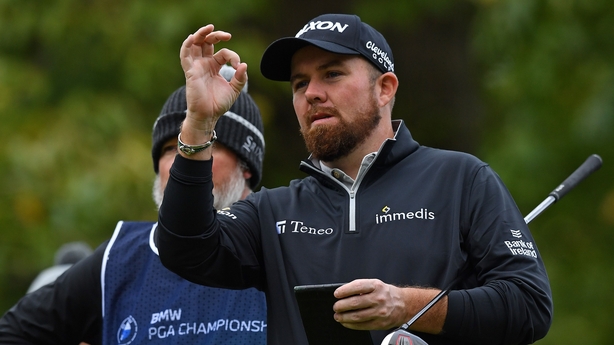 McGinley was also positive in his assessment of some of Ireland's strongest players after such a tough year. 
On Lowry he surmised: "He's drifted from 19th in the world this time last year to about 30th at the moment. I think he's only had one top-ten, maybe two top-tens all season long. Shane Lowry is a far better player than that.
"But the mitigating circumstances are the fact that he's now a major champion. You talk about the pressure and expectation that goes on a player internally... I think Shane is suffering from that. 
"Winning a major championship puts a lot of pressure on. It takes a period of adjustment. Shane is not the only person who's wrestled with that. Most guys who've won a major championship for the first time do - that period of adjustment, that period of where you are in the whole landscape and world of professional golf, how you're perceived, the extra interviews you have to do, the knowledge of the public knowing you so much better.
"Also it being a Covid year as well, he hasn't been able to get back to Ireland as much as he'd have liked. Of all of us Shane is the most Irish. He gets a lot of inspiration from being in Ireland and going to under 21 hurling matches and following the GAA... those things are really important to Shane."
In his critique of McIlroy, McGinley said: "Rory's up and down his whole career. There's nothing different here. He's on a bit of a down at the moment, this time last year he was world No 1, we were all talking about Rory the way we're now talking about Dustin Johnson, but it goes up and it goes down.
"Rory is an inspirational player. Something inspiring happens to him and he's off. Then he kind of goes into the is lull where he falls into a kind of a stupor where he goes through the motions.
"Then all of a sudden something will ignite him and he'll come running out again. He's very young still, he still has an incredible game. For Rory it's all about mental engagement. When he gets that mental engagement he'll take off. His run will come again. He's too good of a player."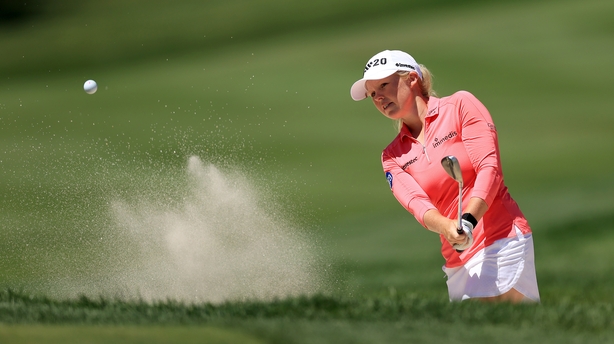 Stephanie Meadow [above] and Leona Maguire meanwhile are both currently in top 60 of LPGA rankings having made really solid progress Stateside.
"It doesn't surprise me," McGinley said. 
"I'd be familiar with both of their games, I've been following their careers very closely since the Olympics. Stephanie has had a few things in life that have been thrown at her. Her dad died and he was a very important influence in her career.
"Having to come back from that and living in America, she is full of heart. I think there's more to come from Stephanie, and Leona too.
"Leona is Miss Consistency. She doesn't play the way a Lexi Thompson can play, who can hit the ball miles and overpower golf courses. Leona can get it done like a Jim Furyk - just with sheer consistency and competitiveness.
"Olivia Mehaffey is another coming through, watch out for her as she turns pro shortly as well. I'd have a quiet bet that in the next twelve months, if not 24, we'll have not just one but two or three wins on that LPGA Tour and maybe even a major championship."
McGinley offered his thoughts too on perhaps the most talked about golfer in the world this year: Bryson DeChambeau.
"What Bryson has done, to the outsider looking in, watching how much he's bulked up, it's very easy to say, 'oh my God this guy is hitting the ball 40 yards further than everybody else, this guy is changing the whole landscape of professional golf'.
"But what really has happened is, he's highlighted what's happened in professional golf the last ten years. He's only joined the party. He was in the second tier in terms of distance off the tee, he's now in the top tier.
"He's joined Dustin Johnson, Jon Rahm, Rory McIlroy, Justin Thomas as the very very biggest hitters in the game. What he's done is shine a spotlight on the importance of hitting the ball a long way in the professional game. But he hasn't jumped 30, 40 yards ahead of these guys. All he's done is joined that party."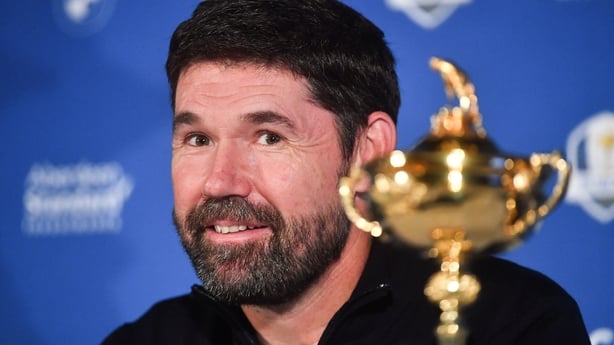 Finally McGinley looked ahead to the competition in which he's enjoyed so many of his finest days - the Ryder Cup.  He believes the postponement until 2021 is a good thing for European captain Harrington, who will take his team to Whistling Straits in September in search of a fifth European success in six clashes.   
"If you look at the form of both potential teams last September, when the match was meant to be played, the Americans would have been odds-on favourites because they'd so many players on form compared to the Europeans.
"I think another 12 months is certainly going to help the Europeans rediscover a bit of form.
"Whether the Americans be able to sustain the incredible high performance that a lot of them showed this year is questionable. That's what happens.
"It goes up and it goes down."