It's one of the anomalies of this Covid-19 year that while many sports have struggled for audience traction in spectatorless stadiums, the game of golf seems to have almost prospered by comparison - although its biggest test awaits this week with a November staging of the Masters.
Among the overflow of storylines, not least the fact that the world's No six-ranked player is the clear tournament favourite, there is the question of how the tradition-laden tournament will unfold and feel without the fabled roars, especially on the back nine on Sunday.
Imagine the Nicklaus charge in '86 without the deafening din for the eagle, birdie, birdie run from the 15th; or Mickelson's six-iron from pine straw on the 13th in 2010; or the funereal 'ooohs' when Jordan Spieth dumped two balls in the water on the 12th in 2016; or most recently, the roars for Tiger's 18th-hole redemption-fuelled celebration last year.
This year, no matter what the drama, there will be silence among the Georgia pines - a theatre almost designed to enhance the acoustics of patrons' reactions.
Sure, it's been the same for the recent USPGA and US Opens, but this is the Masters and rarely has its pre-eminence among the American Majors seemed so pointed.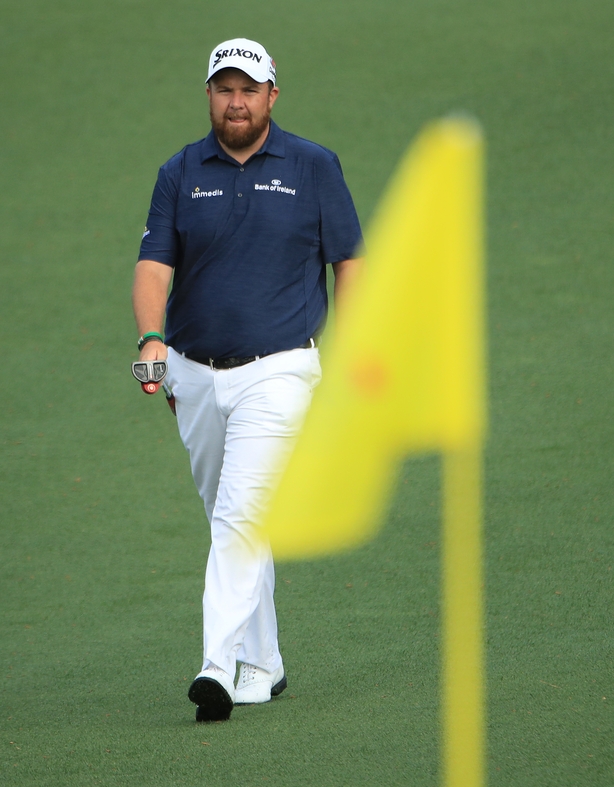 Shane Lowry echoed as much this week when he said that to become the first Irishman to wear the green jacket would probably equal his achievement of winning the Open on Irish soil at Royal Portrush in July of last year.
"That's one of the only things that could top it. To wear a green jacket would be very, very special. I think they'd be on a par," Lowry said at his press conference on Tuesday.
"I'm not going to talk myself up too much but if I give myself a chance on Sunday, I know that I can pull off something like this."
Lowry's form of three missed cuts in four starts at Augusta does not augur well at a cursory examination, but he has never driven down Magnolia Lane as a reigning Major champion and rarely has he possessed such evidence of good form over the weeks preceding the tournament.
A 13th-placed finish at the BMW PGA Championship in Wentworth last month featured opening rounds of 67 and 65 which saw him enter the weekend there with a share of the lead. Last week's 11th place in Houston saw him challenge seriously for a while on the back nine on Sunday.
While neither effort ended well, there was enough good golf to suggest he can force his name into the frame at some stage - as he did in the 2016 Masters when his opening 68 saw him tied for second place after the first round.
Form, though, is something that Rory McIlroy has struggled to attain since the summer return of the PGA Tour - a period which has seen him drop from world No 1 in mid-July to No 5 as he plays in his 12th Masters this week.
Rarely if ever in the history of golf have there been been so many players so tightly bunched at the head of the rankings and no fewer than five of them have occupied the top position in 2020. That factor, allied to a marked fall-off in consistency throughout his game, has seen remarkably little buzz this week surrounding McIlroy.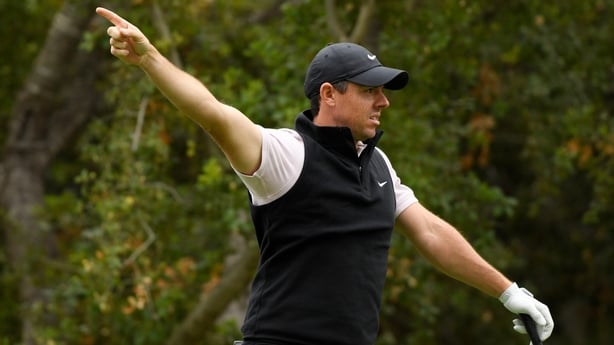 That appears to be how he likes it and yet bubbling beneath that lack of obvious form since June there have been signs that the pieces are coming together as evidenced by the 29 birdies - a personal record in a PGA Tour event – in the Zozo Championship three weeks ago.
It's a well thumbed theory that McIlroy's approach play, especially with his wedges, needs to be much sharper around the precise examination that is posed by Augusta National, but in truth such technical minutiae are secondary by comparison to the mental test that confronts him in Masters week.
The final-round collapse in 2011, after entering the concluding 18 holes with a four-shot lead, will never be truly banished until he sits proudly wearing a green jacket some Masters Sunday. If such a scenario should unfold this week, he will become only the sixth player in history alongside Sarazen, Hogan, Player, Nicklaus and Woods to have won all four Majors.
There is no accounting for the potential McIlroy could achieve in the remainder of his career if that monkey leaps off his back but this is a Masters like few others in terms of the depth of challenge.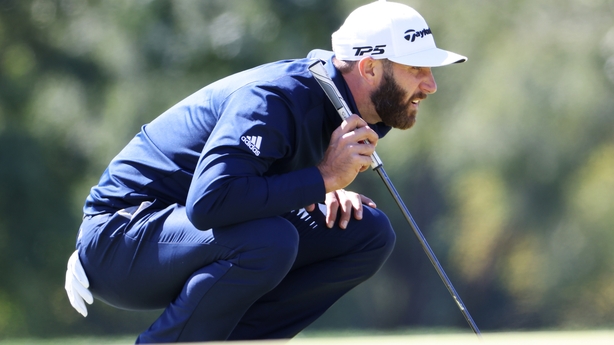 However, he may never have a better opportunity. The lack of patrons on the grounds, the diminished numbers of media duties and the whole new vibe of a November date might be like a 'circuit breaker' for a player who, in spite of four top-ten finishes in the last five years, has never contended seriously around Augusta since that fateful painful Sunday in 2011.
He is, though, one of a plethora of especially strong and in-form challengers this year with world No 1 and Fedex Cup winner Dustin Johnson and No 2 Jon Rahm, who's won twice since the summer, both apparently in the form of their lives and yet neither is the Las Vegas bookmakers favourite.
That's because the 'noise', largely self created, around the recently crowned US Open Champion Bryson De Chambeau is impossible to ignore as he threatens to dismantle Augusta National in saying this week that he considers it a par 67.
The PGA Tour's Driving Distance leader has been soaking up the attention for the remarkable bulking out of his frame and even more extraordinary length off the tee that has now been backed up by a transformatively consistent armlock putting stroke method that was a huge factor in his success at Winged Foot.
His stated mission to 'change the game' has potentially ominous overtones of what Tiger achieved with his 12-shot success in 1997 and should DeChambeau triumph on Sunday, the R&A and the USGA will have more head scratching to do as they consider what to do their Distance Insights Report published last February.
And what of Tiger's hopes of a record-equalling sixth Masters success? He has little form to speak of having failed to record a top-30 finish on the PGA Tour since January but around Augusta, as he showed last year, it would be sheer folly to discount him. There is also a spooky statistic revealed on Twitter this week by Golf Channel analyst Brandel Chamblee .
Jack Nicklaus won his 6th Masters in 1986, 23 years after his first. He was ranked 33rd in the world going into that week.

If Tiger wins this week, it will be his 6th Masters, 23 years after his first. He is ranked 33rd in the world going into this week.

— Brandel Chamblee (@chambleebrandel) November 11, 2020
Apart from Lowry and McIlroy, Graeme McDowell and 2019 Amateur Champion James Sugrue make up the remainder of the Irish challenge and in truth, if either of them make the cut and enjoy a positive weekend, it will likely be a satisfactory result.
McDowell has made just three cuts in nine Masters appearances, with his best performance a tie for 12th place in 2012.
Sugrue, as the world No 8-ranked amateur player, has enough experience from Royal Portrush in 2019 and September's US Open to suggest he can be among the 50 players plus ties to be around for the weekend.