Shane Lowry admitted he was left dismayed by missing the cut at the Irish Open and hopes some time off can help him to rediscover his spark on the golf course.
The Offaly man shot 72 at Galgorm today, which, combined with Thursday's 75, left him seven over par and two shots outside the projected cut mark.
"I'm very disappointed to be going home," he told RTÉ Sport. "I hate missing the cut in the Irish Open.
"I want to do well and be here for the weekend.
"It's not great for the tournament that myself and Paddy (Harrington) are going home but I gave it my best shot and that's all I can do."
---
---
Lowry, who made his name by winning this event as an amateur in 2009, said a bogey on 10 when a birdie seemed the most likely outcome was a fatal blow to his chances.
"It was an absolute killer," he said. "A huge momentum killer as well.
"I felt I played nicely on the front nine. It was playing so tough out there and it was hard to see where a birdie was going to come from. Then I hit it into four feet on 10 and three-putted.
"I gave myself a couple of chances on the way in… but it was one in a thousand to eagle the last into that wind, especially in the dark. I'm disappointed but it is what it is.
"That's kind of just the way it has been going at the moment.
"It didn't help not knowing the golf course but there's no real excuse for how I putted yesterday. There are a lot dog legs and crosswinds. It's hard to gauge the wind and I struggled big this week with my distance control, how short the ball was going in the cold air as well.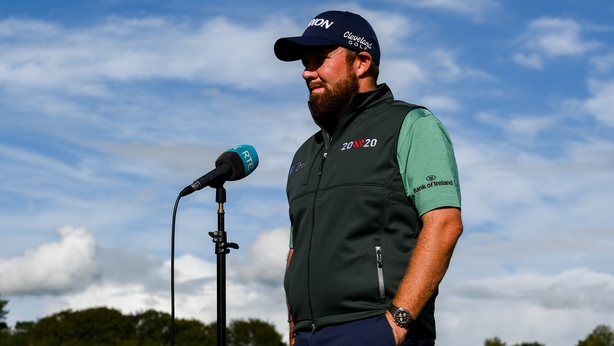 Lowry, who is back on Irish soil for after several months in the US, now plans to take a break with his family and put the pain of this missed cut and an inconsistent US Open (rounds of 76, 70, 77, 72) behind him.
"I definitely think being away for so long didn't help my performance over the last four weeks," he reflected.
"But that's no excuse. I'm a professional golfer and I still need to be able to go and perform.
"I feel like I played lovely today. I probably should have shot under par, but ended up two over.
"So I feel like I'm not really getting anything out of my game at the minute and it's just frustrating. I'm making silly mistakes - when you're in a good run of form you don't make those mistakes.
"Sometimes you need a break. That might help me. I've got three tournaments left this season (the Houston Open, Masters and RSM Classic) .
"I'm going to take a few weeks off now and then try prepare as well as I can for Augusta.
"Give that a whirl and then put me 2020 behind me like everyone wants to!"