He has six shots to make up on leader Matthew Wolff, but Rory McIlroy still believes anything is possible around Winged Foot ahead of the final round of the US Open.
After carding a frustrating 76 on Friday, McIlroy resumed, parring every single par-four on the course, while both par-fives were birdied. He registered a birdie and a bogey on the par-threes to get around in a two-under 68 that left him on one-over for the tournament.
Saturday then was an improvement, with the 2011 winner now feeling that he's got a "good chance" going into Sunday.
Speaking more on what might transpire over the final round, he said: "You would think that you'd want tougher conditions because it'll make it more difficult for the guys in front of you, but also makes it more difficult for yourself.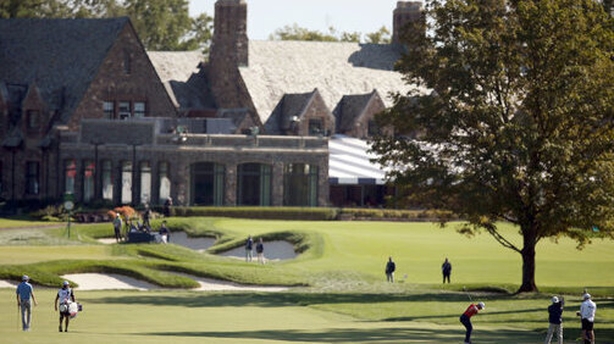 "I think looking at the forecast, the conditions are going to be pretty similar to today, which is fine. If I go out there tomorrow and shoot another 68, I won't be too far away.
On making up the six-shots between him and the leader, McIlroy added: "I still don't think that's out of it by any stretch of the imagination. You know, it doesn't take much around here for -- someone gets off to a decent start, maybe 1- or 2-under through 5 and then the leader goes the other way, 1- or 2-over through 5, and all of a sudden you're right in the thick of things.
"But yeah, we'll see what happens. No matter where I am at the end of the day, I feel like I've got a pretty good shot."
Winged Foot, in staging its first Open since 2006, has not played as hard as many thought this week, a scenario that doesn't surprise the Northern Irishman.
"You've got to think 14 years on the game has changed a lot, guys hit it further, and there's the equipment. There's a lot of different things, scoring averages have went down a little bit. The game has just moved on a little bit and everyone has collectively, I think, just got a little bit better."