Olivia Mehaffey will have a golden opportunity to make an immediate impact at this week's opening golf major of the year in Scotland. 
The AIG Women's Open begins on Thursday morning, and Mehaffey, the Tandragee native and one of only two amateurs in the field, will be first out on the Royal Troon links. 
Mehaffey has the honour of playing with golfing great Laura Davies, who has been asked to hit the opening shot of the tounament in her 40th appearance at the Open. 
Four-time major winner, Davies and Mehaffey will be joined in their three-ball by Alena Sharp from Canada, as they set off from the opening tee box at the very early time of 6:30am.
Having spent the last four years starring for American university side the Arizona State Sun Devils, the 17th-ranked amateur in the world, Mehaffey, had planned to turn professional in 2020.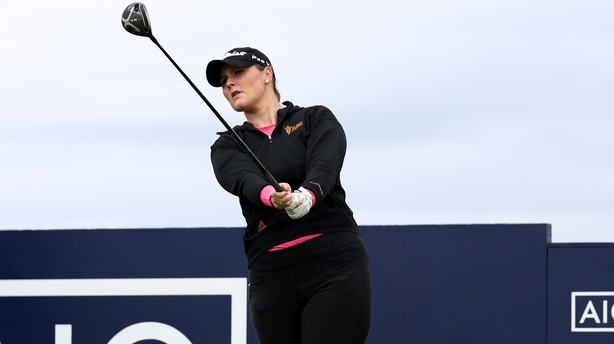 However, the coronavirus pandemic put paid to her plans to work her way onto the LPGA and she has returned to university, where she will play one more year with her college side. 
Widely tipped to make an immediate impact on the world stage, Mehaffey has been back playing in Ireland in recent weeks and smashed the course record in the recent Woodbrook Ladies Scratch Cup. 
The four-time All American - team of the year - is no stranger to playing on the big stage, having represented Ireland and Great Britain in the Curtis Cup in 2016 and 2018, while this will be her third appearance at the British Open and fourth major in total, having also played at the 2018 US Open. 
And Mehaffey has previous form at this week's venue, having won the Scottish Women's Amateur Stroke Play in 2015, so she should feel right at home once beyond those opening-tee nerves.
"I love Royal Troon, it's such a great golf course and I have a lot of great memories there," she said in a recent interview with the Irish Ladies Golfing Union.
"It's definitely nice to go somewhere you feel familiar and comfortable with the surroundings. Going back there will be very enjoyable. I'm really looking forward to the week, I think it's going to be fun."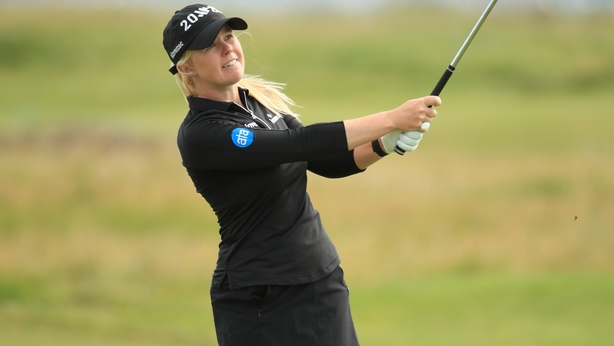 Another Irish golfer who made an immediate impact on major golf is Stephanie Meadow, who challenged for the US Open title back in 2014, in what was her first event as a professional golfer. 
Meadow's six-year stint in the paid ranks has been a bit of a rollercoaster ride, however, the Jordanstown native is really starting to shine on the biggest stage, the LPGA Tour. 
The Rio Olympian has enjoyed a fine run of form in her most recent tournaments, and has recorded four top-20 placings in her last six ranking events. 
"It's just amazing to be back playing," Meadow told RTE Sport ahead of the tournament.
"We had so much time off - almost six months," she added, admitting that after month three of lockdown, she was "raring to go".
"Just to get the competitive juices flowing again is great and obviously a major just makes things more heightened than it is at a regular tour event.
"So it's very exciting and I actually have not played Troon before, so I'm excited to get out to the course and get a look at it. Somehow I've never played it before and I've played a lot of really good golf courses in Scotland but not Troon."
Meadow begins her tournament at 11:21am, teeing it up alongside American Austin Ernst and rising Indian star Aditi Ashok.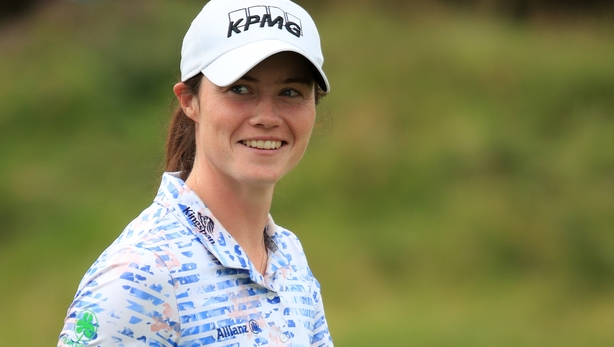 Leona Maguire is the other member of the Irish trio involved this week in Troon, and the Cavan native is also bringing form into this week's event, having secured a top-20 finish in Scotland last weekend. 
The former long-term, amateur world number one shot four steady rounds in the low 70s at the Ladies Scottish Open, where her tied-18th finish pocketed her close to €20,000. 
Maguire, like Meadow, is really starting to find her feet in the professional ranks and like her Olympic partner, she has recently broken into the world's top 200. 
The Slieve Russell golfer enjoyed a top five on the LPGA Tour back in February, when she finished in a share of fourth place at the ISPS Handa Vic Open, while she also enjoyed two wins on the second-tier tour in 2019. 
All three of the Irish involved may have played their college golf in the USA, however, they would all be very comfortable in the Scottish links environment, having enjoyed a lot of underage golf around the coastal courses of Ireland, Scotland, England and Wales. 
And Maguire, like Mehaffey, has a winning memory of Troon to take into this week as she became the youngest ever winner of the Helen Holm Scottish Women's Open Amateur Strokeplay Golf Championship, when she landed the title at the west coast course back in 2009, aged 14. 
Maguire tees it up alongside American Annie Park and Maria Fassi from Italy for the opening two rounds – the three-ball go off at 8:47am in Thursday's opening round. 
Meanwhile, last year's champion Hinako Shibuno from Japan, who won the 2019 event at Woburn in England in 2019 on her maiden major appearance, will be looking to repeat the feat north of Hadrian's Wall as she looks to make it back-to-back Open championships this week.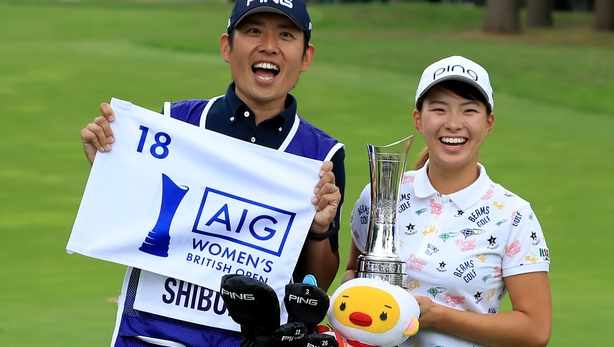 Shibuno proved a real breath of fresh air last year as she smiled her way to victory, winning it on the final hole with a confident birdie putt to take the title. 
The 21-year-old is known as the 'Smiling Cinderella' and is planning to take the same approach into this week's major. 
"I've always been conscious of keeping a smile on my face while I'm playing, but after winning last year it made me realise, once again, the importance of playing with a smile on my face," said Shibuno. 
"And this week it's going to be windy and there's some rain to be expected and the course is going to play out very differently depending on the wind. I'm going to have to play smart. 
"But at the same time, as defending champion I'm going to enjoy it and also I want to show some new part of my game this year." 
Two-time major winner, Stacy Lewis, is another to watch this week as the 2013 British Open winner made the perfect preparation last weekend in Scotland to claim the title after a four-way play-off. 
Danielle Kang and Nelly Korda, the world number two and three respectively are also among the favourites for the Scottish event, while Korea's Inbee Park will also be looking to rediscover her Scottish links form from 2015 when she took the title in Turnberry.
As mentioned, the weather forecast is set to play a major part in this week's proceedings, where world renowned holes like the short par-3 8th, the 'Postage Stamp', which is only 114 yards, are set to entertain. 
Come the back nine on Sunday, if the wind is up, it should prove a most challenging of finishes for the final groups as the wind is usually against the golfers up the stretch. 
And as a result, this opening major of the year is, once again, unlikely to be decided until that final putt on the 18th green.