Today marks the sixth anniversary of Rory McIlroy's most recent major championship victory.
For years and years, the idea that an Irishman, a product of the Irish golfing scene, could win four majors was a crazy dream.
These were the days when Irish golfers rarely competed in the American majors - the costs of transatlantic travel saw 'Himself' turn down 20 successive Augusta invitations, while Ronan Rafferty's US Open story ended in 1991 when, midway through his second round, he told his playing partner he was off to the toilet and promptly left the course before hopping on a plane home.
The British Open, or Open Championship, was the only major that always included the few Irish entrants. For sixty years, Fred Daly's post-war success was all we could boast of in that department. Inevitably, there were hard luck stories. Why did Harry Bradshaw play off the broken beer bottle in 1949?
Rory McIlroy belongs in a different category to every other Irish golfer who has come before him.
He lives in the realm of global sport superstar.
Back in Eamonn Darcy and Des Smyth's day, it was hard to imagine an Irish golfer being interviewed on late-night American TV. Even when Harrington was cleaning up in the summer/autumn of '08, Leno and Letterman showed no interest in his schedule.
McIlroy had won four major championships - more than any other Irish player - by the age of 25, has won scores of other prestigious tournaments like the Players Championship and the Tour Championship, and occupied the World No. 1 slot for long stretches.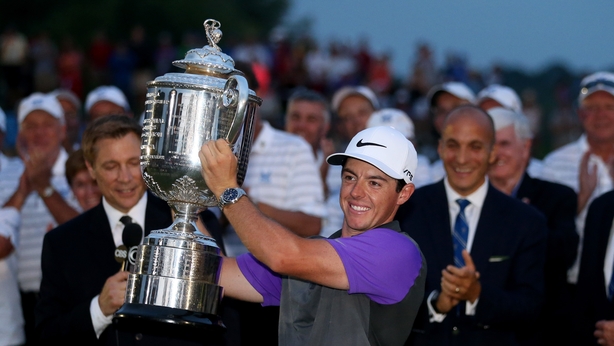 And still the consensus is he has under-achieved. He seems to be even coming around to that conclusion himself.
"I don't know. Maybe I'm just not as good as I used to be," he told reporters after finishing 11 shots behind Collin Morikawa at Harding Park.
There has been much rumination on the flaws in his game, his often sub-standard putting, his relentless stream of poor opening rounds (the most spectacular example coming at Portrush last year) and his perceived lack of "grind". He is the anti-Harrington in some respects. One thinks of Tim Gullickson's verdict on the youthful Pete Sampras - a lavishly talented 'white collar player' who didn't (then) have the grit to tough it out on his off days.
Whenever it's reported these days that Rory has made a bags of another major, the online reaction in some quarters seems to border on the gleeful.
He doesn't inspire the same goodwill as Shane Lowry, the Clara everyman who sparked a national celebration with his Open Championship victory last year.
It's long been taken as read that McIlroy would win a bundle of majors.
The default expectation setting is so much higher. He was pegged as a wunderkind from very early on. There was even the obligatory kids do amazing things slot on television, as with Tiger Woods.
We knew then he was destined for greatness. If you can successfully chip balls into a washing machine under the steely gaze of Gerry Kelly, then you can surely do it on a major Sunday.
And sure enough, he could. A teenage prodigy on the Irish circuit, he broke the course record at Royal Portrush at the age of 16 and won the silver medal for the best performing amateur at Carnoustie in 2007.
By the turn of the decade, he had gone professional and had established himself as the game's greatest young talent and one of the best players in the world.
He won four major championship titles between 2011 and 2014, one US Open, an Open Championship and two PGA Championship victories.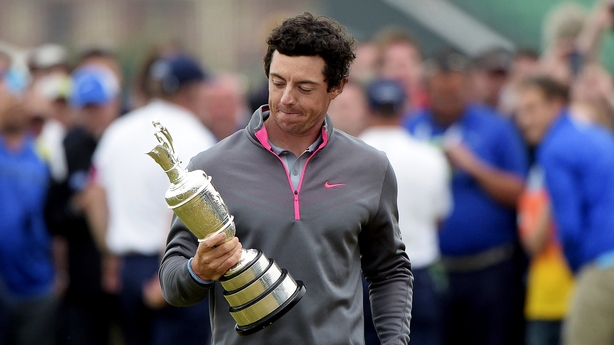 Even in the midst of this run of success, he was inclined to be streaky and inconsistent. He endured a very flat season in 2013, a run which persisted well into 2014 until he burst to life in the second half of that year.
At the time, it was assumed that he was just getting going. McIlroy was certain to establish himself as the most successful European golfer ever and would probably enjoy a career on a par with the likes of Gary Player and Tom Watson - if not quite Jack Nicklaus or Tiger Woods.
And now there's been nothing in the majors for six years.
One wouldn't want to over-state the nature of his slump. He played some of the best golf of his career in 2019, winning probably the two most prestigious non-major tournaments and climbing back to No. 1 in the world.
But the majors, the bloody majors, that gilded quartet, have been a continual source of woe. And the golfing world has decided that performance in those are the chief marker of a player's stature.
Perhaps golf has become too competitive, too attractive to youthful athletic talent, for one figure to dominate so easily as Jack Nicklaus and Tiger Woods have done in the past.
It's not as if McIlroy's rivals are collecting major gongs by the bucket-load. Dustin Johnson is well into his mid-30s and still only has one US Open victory in his major column. Jason Day has been hovering in and around the top of leaderboards for years but he's just registered that one PGA Championship win in 2015.
Rickie Fowler and Tommy Fleetwood are yet to get off the mark. It's regarded as inevitable that Jon Rahm will win one soon but he is already older than McIlroy was in 2014 and he has yet to break his duck. Even the notorious Mr DeChambeau, the future of the sport a couple of weeks ago, has yet to finish in the top three in a major.
And what about Jordan Spieth? The breakthrough sensation of the mid-10s appears to have fizzled out in a far more dramatic manner than McIlroy.
Only the indomitable and serenely cocky Brooks Koepka can claim to have cleaned up in the majors in recent years and there is no guarantee that this will continue or that he won't soon be supplanted by another muscular product of the American college system.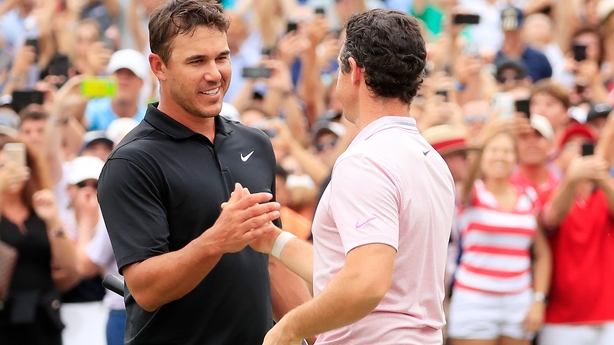 At 31, McIlroy has plenty of years left to win more majors. The average age of the major winners since he last won one is just over 30. The average age of golf champions has come down slightly in the modern era but since 2015, nine of the 21 majors have been won by players older than McIlroy is now.
But perhaps, in this uber-competitive era for golf, we need to recalibrate our expectations for McIlroy.
It's worth reminding ourselves that these things are hard to win. Four major title wins is not a bad haul.
If there is a target to hit, perhaps it's surpassing Harry Vardon's century old European record for major titles at seven. Or maybe going past Nick Faldo's rather more recently established record of six.
Who knows? If he hits an early 30s streak, he could pass that in a couple of years.