Although Leona Maguire has spent some extra time on strength and conditioning, the Cavan golfer won't be following in Bryson DeChambeau's footsteps just yet.
Maguire, who is preparing for the Women's British Open at Royal Troon on 20 August, had been hunkered down in Cavan and during that spell got to do some home gym work, something that the 25-year-old probably would have missed out on if she had decided to return to the US as the LPGA tour restarted.
While DeChambeau has been making waves with his power-hitting off the tee on the PGA Tour, Maguire reckons it's not something that readily transfers to the Ladies tour.
"It will be interesting to see how it unfolds," Maguire, who made her LPGA Tour debut in January, told RTÉ Radio 1's Saturday Sport.
"What Bryson has done, he has transformed his body and the way he hits it and there's definitely a few ladies on our side that hit it great lengths.
"The way the Ladies courses are set up place more demands on accuracy than length but there's nothing stopping anyone taking the route that Bryson took and trying to add on some extra yardage but accuracy is paramount in the Ladies game.
"I may have picked up a few miles per hour clubhead speed with my driver but definitely no massive transformation."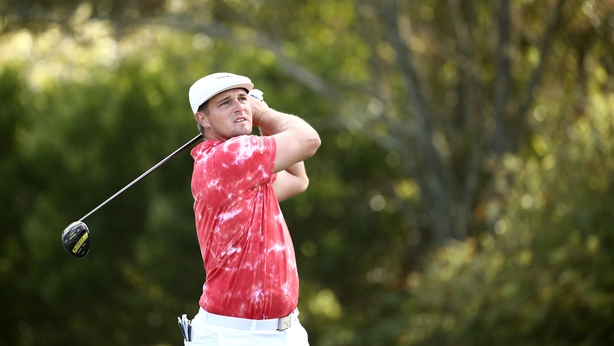 Maguire had a great start to the LPGA season, finishing in a tie for fourth in the ISPS Handa Vic Open in February.
That helped her to a position of 26th on the Tour's order of merit before the pandemic arrived.
The early days of lockdown also saw Maguire dust off the old equipment to do what she could to keep as sharp as possible in the circumstances.
"It was like going back in time, I suppose, going back to what I did when I was in secondary school," said the former amateur world number one.
"In the mornings and before and after school, Dad dragged out some of the old nets that we used to have and putting mats that we had and stuff like that.
"We were just trying to do little bits where we could.
"It was strange not being able to go to the golf course, even though we're just a kilometre down the road from the Slieve Russell so we had to adapt and adjust but it was nice to be home even if it was under different circumstances."