With the European Tour set to resume behind closed doors at the end of July, there is the possibility of players wearing microphones during the six-week UK Swing of golf tournaments, an innovation that former tour player Gary Murphy does not see as a runner.
The British Masters, the revived English Open at Forest of Arden, the English Championship at Hanbury Manor, back-to-back tournaments at Celtic Manor - the Celtic Classic and the Wales Open - and the UK Championship at the Belfry - make up the sextet of events. 
Last week, the European Tour Chief Executive Keith Pelley said that "miking up players" is just one of things the Tour has in mind to innovate even more.
Speaking to the BBC, Pelley said: "Covid-19 allows you permission to try things a little bit differently. I think you have to be as creative as you possibly can when you are playing behind closed doors.
"Once you've actually had a wireless mic on in competition and it hasn't affected you in any such way – technology has come so far that it is really, really small and won't disturb your swing – then it just becomes commonplace and a way of life.
"We are always keen to push the envelope as far as innovation in golf is concerned to give added energy and excitement to our tournaments and to our viewers. We are therefore looking into the possibility of doing a couple of different things in our upcoming UK Swing and miking up players is just one of them."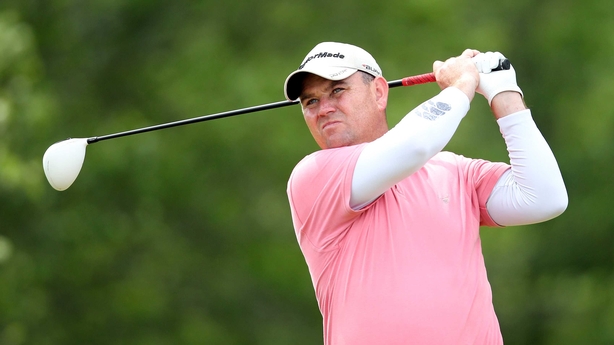 Former European Tour player and RTÉ analyst Gary Murphy, while accepting that the recent 'Charity Match' involving Tiger Woods, Phil Mickelson, Tom Brady and Peyton Manning "worked well" in terms of the players being mic'd up, he doesn't see a similar exercise being feasible on a regulation tour event.
Speaking on 2fm's Game On, Murphy said: "First of all, you have to look at the extra cost of miking up 156 players. Somebody in production has to micromanage that and that won't be easy.
"Last year at the Open, Shane Lowry and his caddie 'Bo' (Brian Martin) were mic'd up. The R&A have a big budget for technology, they can employ extra sound crews. That is fine, but really it is up to the commentators to convey the excitement, to convey the emotion of the players and to provide analysis as to how players execute shots.
"We just want to see players play golf. We're obsessed with this 'Big Brother' mindset of getting up and close to everything nowadays. I can't see it working in golf. If I was still on tour playing, I don't see how it would work. It would just feel unnatural in a situation where, number one, you're there to make a living.
"You do that, and then to be there to appease someone else just because of a production cost, well I don't think it's a runner."